There's very few ingredients I think you can mix together in a smoothie, and NOT have it taste delicious  Fruit, Bananas, some leafy greens and coconut/almond milk is a very basic recipe for yumminess.
But I've got to say, this avocado smoothie is beyond amazing and it completely embodies what a smoothie should be. It's creamy and silky; light and sweet. Avocados can be super rich and thick, but the almond milk and peanut butter give it a thinner consistency, with a nice sweet kick. I've been trying to concoct a new smoothie every day this month for a tag I saw on Instagram for a 30 day smoothie challenge. I usually have a smoothie for breakfast every day, but this is a nice incentive to not stray from such a healthy morning option.
What's you favorite smoothie combo?
Meat of 2 avocados
1 1/2 cups almond milk
1 1/2 cup frozen banana
1 cup spinach
1 cup kale
1/3 cup peanut butter or any nut butter
1 tbsp golden flaxseed
Mix all ingredients together in a high speed blender until creamy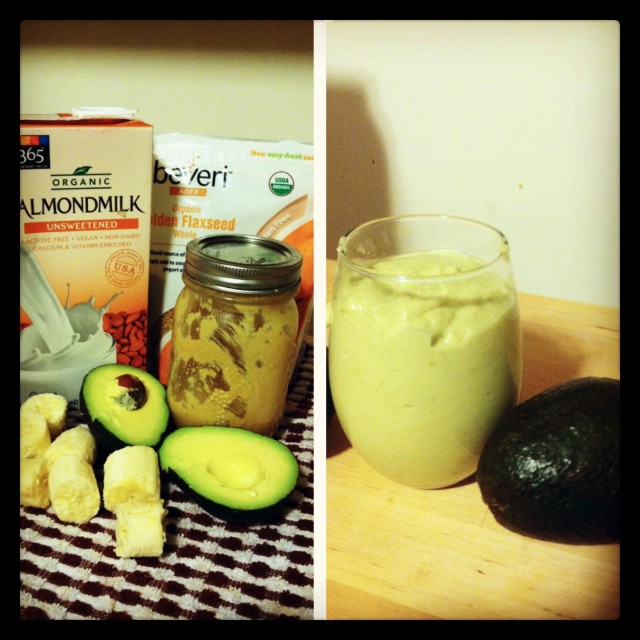 Related posts: