So I might have blamed my lack of recipe posts on yoga, work, the holidays and our move-and that's MOSTLY true. Part of my lacking in kitchen creativity can be blamed on my ever increasing obsession with crafting.
Damn you, Pinterest.
I've been flocking to craft stores and spending more of my paycheck at AC Moore or Michael's than I have at Whole Foods or Trader Joe's. My DIY addiction had been gradually increasing and during November, and in December, I hit my peak.  I was more artsy-orientated than anything else and even made a good portion of my Christmas gifts myself. Which took up alot of my time. And money. And by the time I had created almost 50 birdseed ornaments, over a dozen candles and a nice little canvas painting, I had zero energy to be pinning and posting new recipes.
The upside to all this crafting is that I've been able to also make alot more homemade body care products, which I think are equally important to make at home, as naturally and as vegan as possible. If I'm going to put things into my body that are animal free and organic, I want everything that I use on my skin and face to follow the same standards. And although vegan, organic skin products may cost you a fortune to buy at a store, they cost next to nothing if you make them at home, using ingredients you probably already have in stock.
So even though I was missing all the foodie recipes this past two months, I'm actually stoked to have come up with such a great body care product instead. Many Pinterest ideas for face scrub included ingredients I DIDN'T have on hand, so I basically took ideas from lots of different posts and combined the ones that I thought would work best and came up with my own remedy  The measurements for this face scrub do not have to be accurate, as long as the coconut oil remains the base. A little bit goes a long way, and your skin gets ridiculously smooth and moisturized after use. I also use some as a foot scrub and it totally feels like your getting a spa treatment. The oils rejuvenate your skin and helps keep it vibrant (even in the winter) and the grit from the sugar really removes deep impurities. I love this stuff!
Let us know if you try it!
2/3 cup organic coconut oil
1/3 cup raw organic sugar (a heavier grain is better)
1 1/2  tbsp vitamin E oil
1 1/2 tbsp olive oil
1 tsp jojoba oil
10 drops lavender oil
2 tbsp dried rose petals, chopped (or dried lavender)
Mash all ingredients together until creamy-store in a mason jar at room temperature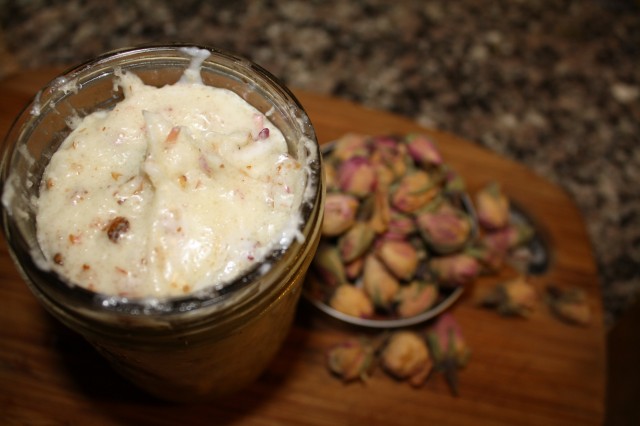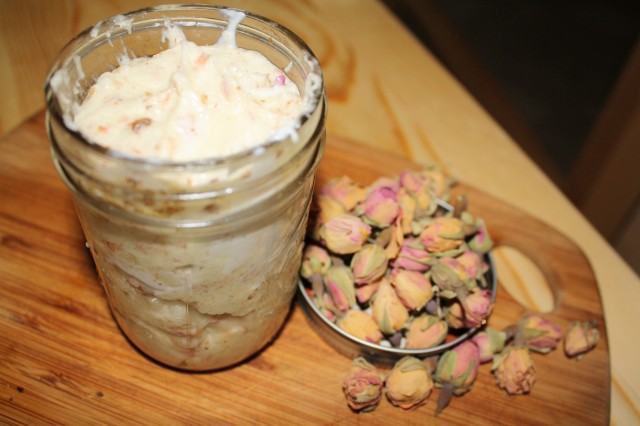 Related posts: