All this spicy Mexican food is keeping us warm during these chilly days-and all the cayenne pepper has been clearing up our sinuses when we've been feeling crappy!
Keeping with my promise to eat more brown rice (and put my rice cooker to good use), I figured the easiest way to incorporate more rice into meals, was of course, to whip up some Mexican dishes. And my fave fast food restaurant, Chipotle, was my inspiration for most of it. Both the rice and beans are SO full of flavor, especially for having so few ingredients. The best part? Both these dishes make massive portions and only cost a mere few bucks.
Cheap food has never tasted so good.
CILANTRO LIME RICE
3 cups cooked brown rice
1 cup fresh cilantro
1/4 cup lime juice
2 cloves garlic, minced
1 tbsp olive oil
1/2 tsp sea salt
1/4 tsp black pepper
REFRIED BEANS
3 cups cooked pinto beans
1 red onion, chopped
1 cup chopped tomato
1/3 cup vegetable broth
4 cloves garlic, minced
2 tbsp olive oil
2 jalapeno peppers or serrano chiles, minced
1 cayenne pepper, minced
1 tsp sea salt
1 tsp paprika
1 tsp dried pepper blend
*Tortillas, salsa, corn and lettuce for taco construction
For the rice, blend all ingredients except for rice in a blender until well pulsed. Stir into rice
For the beans, cook onions, garlic, chiles/jalapenos and cayenne in olive oil over medium heat for 10 minutes, stirring occasionally
Add beans, veggie broth, tomatos, salt, paprika and pepper blend and cook for 5 more minutes
Start mashing the bean mixture with a potato masher, until well mixed and it has reached a creamy consistency
Layer beans, rice and other toppings onto tortillas and serve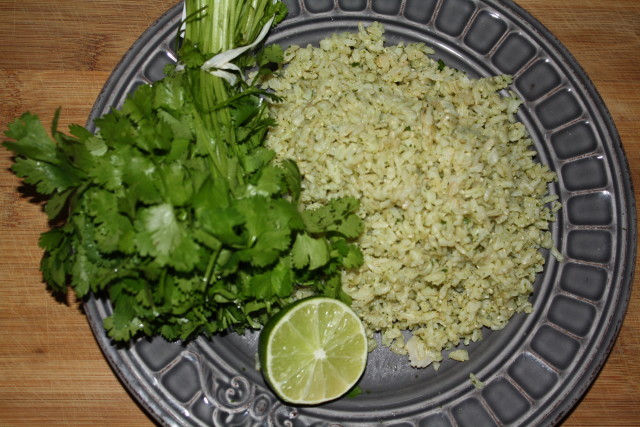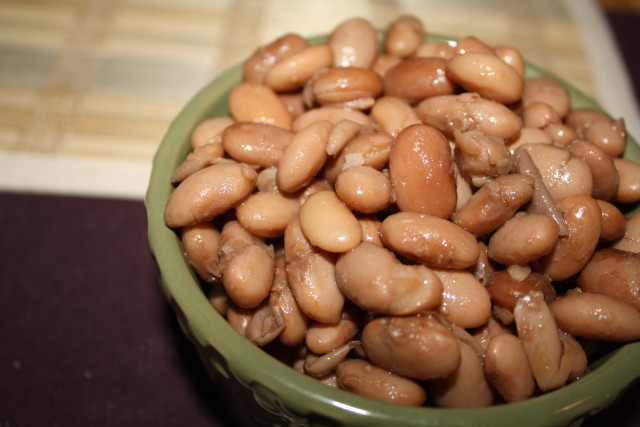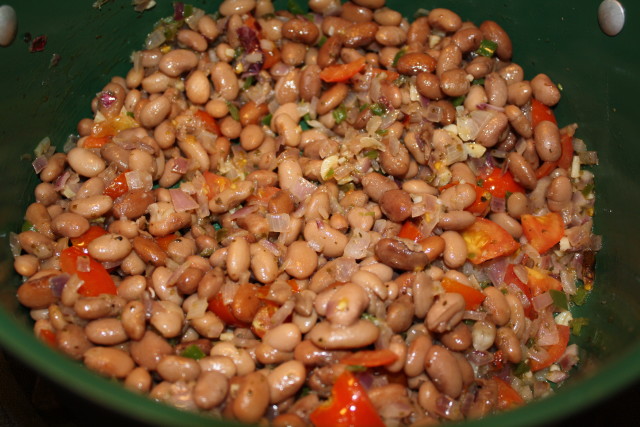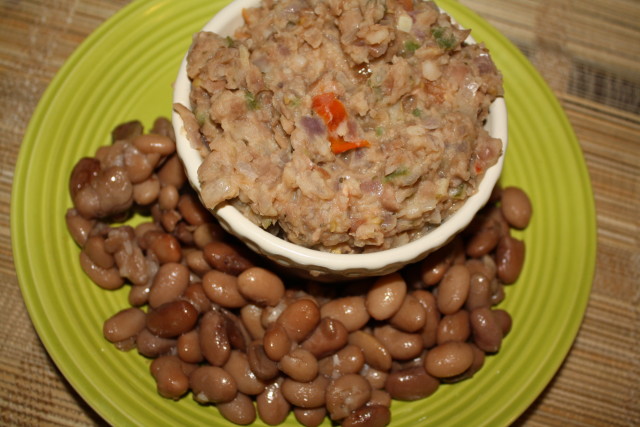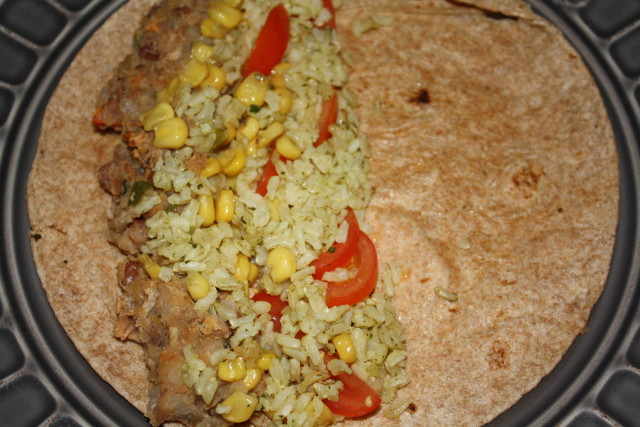 Related posts: