I am positive this recipe is not the first you've seen for apple nachos. They seem like a common vegan snack and I can see why they're oh so popular. Look up "Vegan nachos" on Pinterest and you;re sure to see this fruit version on there somewhere.
But I had never enjoyed them before and I've been suffering from a severe Granny Smith apple addiction recently which has lead me to stock up on bags of them every week. Sadly, my apple snack usually goes overlooked during the work day (my popcorn addiction is apparently stronger than my apple addiction) so I had ALOT hanging out in the fridge.
This is a crazy simple recipe and can be thrown together in a few minutes. If I had kids, I'd probably feed this to them every day after school! They taste JUST like mini caramel apples-and that makes me very happy.
3 Granny Smith Apples, sliced thin with a mandolin
3/4 cup chopped pecans or walnuts
1/2 cup vegan chocolate chips (we LOVE Enjoy Life-soy free!)
1/2 cup raisins
PEANUT BUTTER CARAMEL SAUCE (makes about 1 cup, you won't use it all on one batch of nachos unless you REALLY want to smother them)
1 cup organic sugar
1/2 cup vegan butter
1/2 cup water
2 tbsp maple syrup
1 tbsp tapioca starch (or whatever starch)
1 tbsp organic peanut butter
Juice of one lemon
1 tsp molasses
1 tsp apple cider vinegar
1/2 tsp sea salt
Arrange apple slices on a plate
For the sauce, dissolve the starch in the water and apple cider vinegar
When dissolved pour into small saucepan with all the other ingredients
Bring to a boil, whisking continuously
Reduce to medium heat and continue stirring for another minute
Remove from heat and pour some over apple slices, as much as desired
Top with chocolate chips, raisins and pecans and enjoy!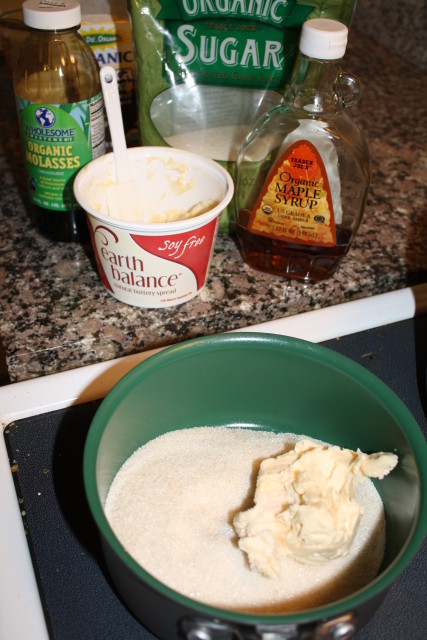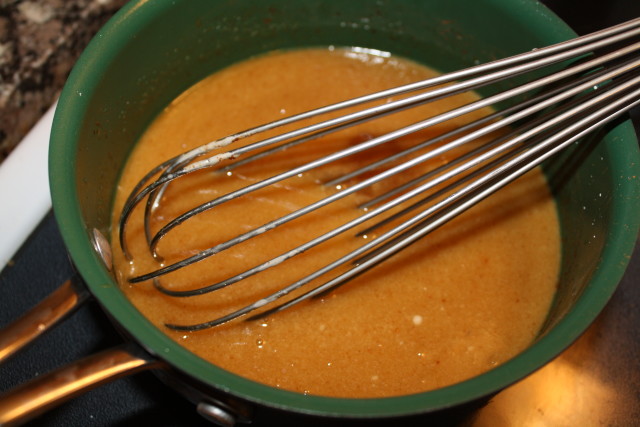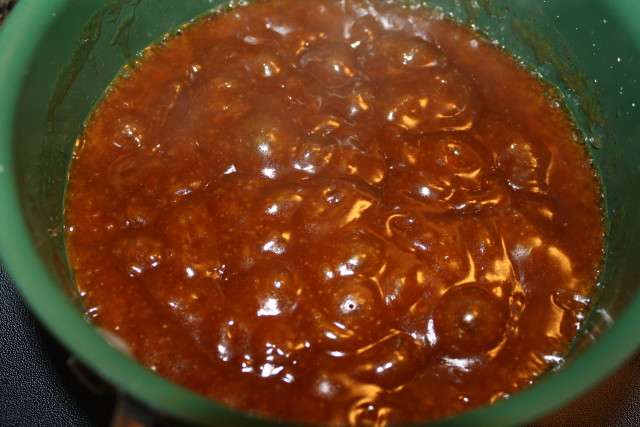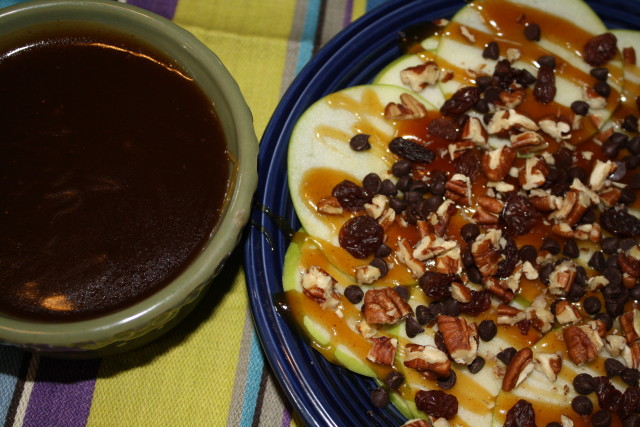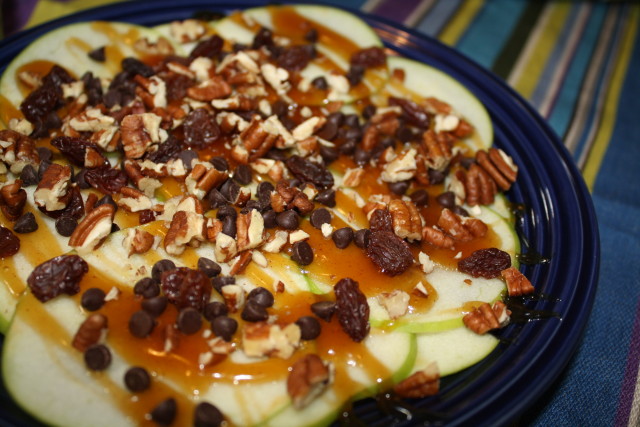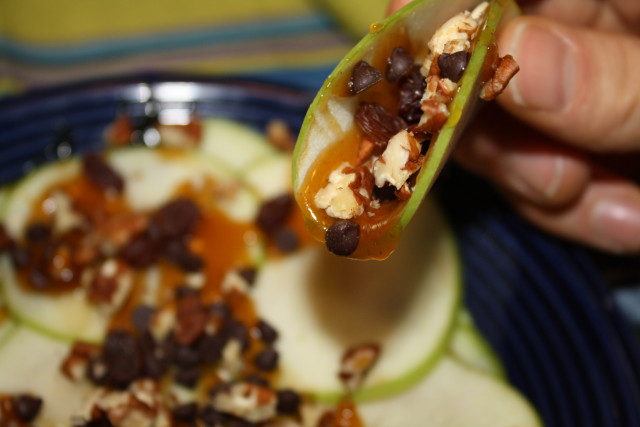 Related posts: