Ah, these little peppers are a piece of heaven.
I think I've had jalapeno poppers once in my life. And that was close to five years ago. It was actually what I chose for my meal the first time Jim and I ever ordered take out (how romantic!). Those ones most definetely were not filled with vegan cheese and cream cheese. I'm sure they were delicious, but I highly doubt that had anything on these vegan baked poppers.
The insanely spicy jalapenos mixed with the cooling vegan cheese (Arikka and I stumbled upon a Tofutti brand that has no trans fat and some other not so terrbiel ingredients that are usually found in subsitute cream cheese) are an absolute match made in heaven. I made them as Jim was on his way home from yoga teacher training in Boston and I was shocked at how quickly he made it home after I sent him a picture of the finished product. These appetizers (OK, as usual I ate them for dinner) will go quickly so this recipe for 12 popper halves should probably be doubled if you're feeding guests.
6 jalapenos, halved and seeded (find the biggest ones you can-they're better for stuffing!)
1/3 cup vegan cream cheese
1/3 cup shredded Daiya cheese
1/2 cup whole wheat breadcrumbs
1/2 cup whole wheat flour
1/2 cup coconut milk
1 tbsp nutritional yeast
1 tbsp olive oil
1 tsp sea salt
1 tsp paprika (optional)
1/4 tsp black pepper
Preheat oven to 350 degrees
Mix cream cheese and Daiya together
In separate bowls, pour breadcrumbs, nutritional yeast, salt, paprika and black pepper in one
In another, pour coconut milk
In another, pour flour
Stuff pepper halves with cheese mix, then dredge through milk, then through flour, back through the milk then through the breadcrumbs
Lay on greased backing sheet when all the poppers are covered, stuffed side up
Brush tops of peppers with olive oil
Bake at 350 degrees for 25 minutes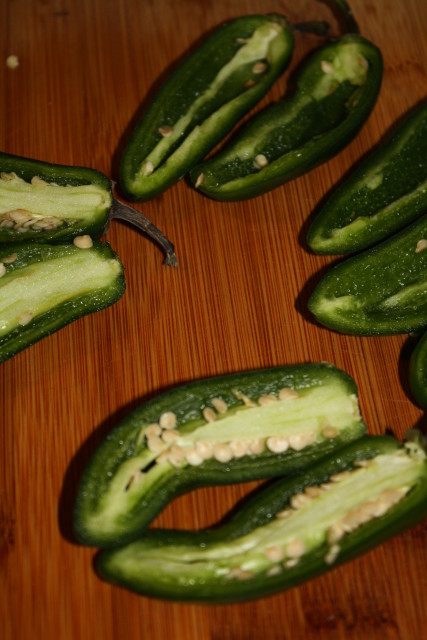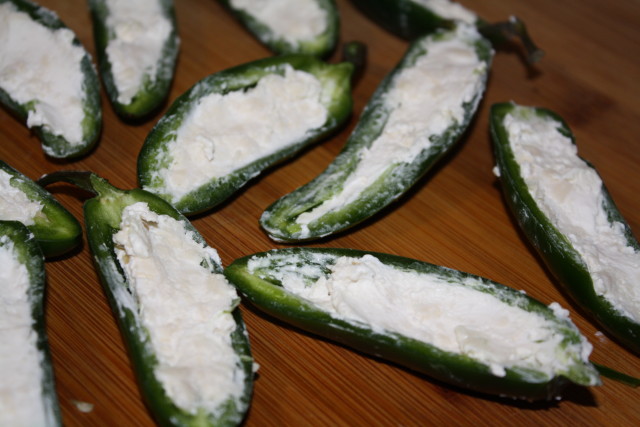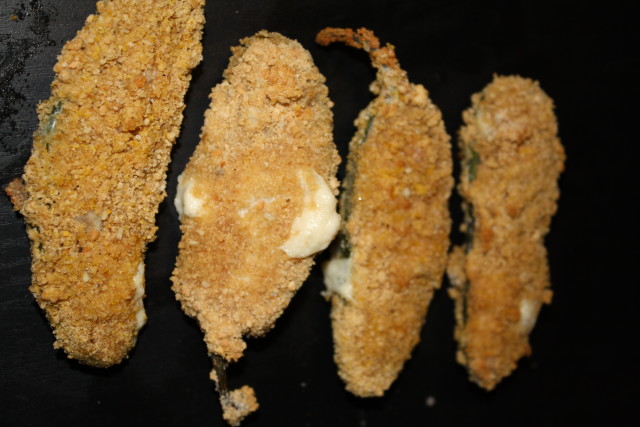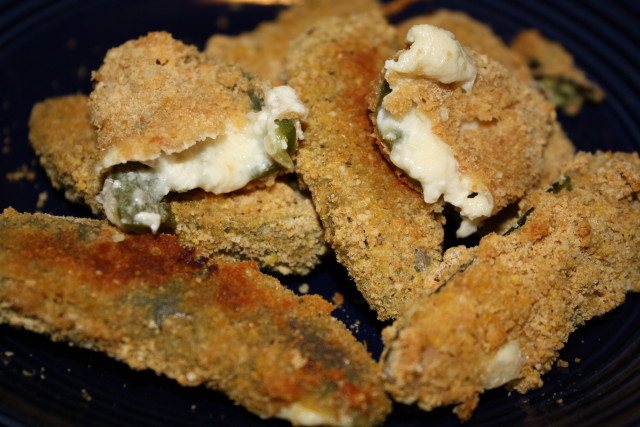 Related posts: