Until recently, I didn't fully understand the whole Instagram scene.
I thought it was just to make your pics looks more flattering-giving you a summer glow in the middle of winter or making even the lamest of dinners or alcohol choices look uber fabulous. I finally realized how many great recipes were listed on there and how many fellow vegans were posting their meal pics and favorite local vegan eateries. And the hashtags! So many options, so many veg-friendly avenues to explore. Facebook and Twitter are simply not enough-Instagram brings outstanding food to a whole new level.
And so, I participated in Instagram's #30daysmoothiechallenge and committed to a months worth of smoothies. Not that I didn't generally enjoy a smoothie for breakfast every day anyways, but it gave me an incentive to think of new ideas for blended breakfast recipes.
OK, where was I going with this?
Oh, yeah-I decided after a moth of liquid breakfasts that I would celebrate with an equally awesome baked breakfast.
I doubt this casserole is half as nutritious as a kale or avocado smoothie, but it is supper yummy and incorporates a grain I generally never use-millet. It's based on a recipe I also saw on Instagram-although I can't remember where.
So as nutritious as January was, I'm hoping for an equally health February and this millet and oat cran-apple bake is a perfect example of how delicious and satisfying breakfast can be!
2 2/3 cups water
1 cup millet
1 1/2 cups fresh or frozen cranberries
1 cup chopped raw pecans
2 apples, chopped
1/2 cup organic unsweetened pplesauce
1/2 cup coconut milk
1/2 cup organic rolled oats
1/4 cup organic brown sugar
1 tbsp cinnamon
1 tsp coconut oil
Preheat oven to 375 degrees
Cook water and millet together in a rice cooker
Grease a 9X9 casserole dish with the coconut oil
Mix remaining ingredients together in a mixing bowl
Stir millet into mix when cooked
Pour into casserole dish and bake, covered, at 375 degrees for 30 minutes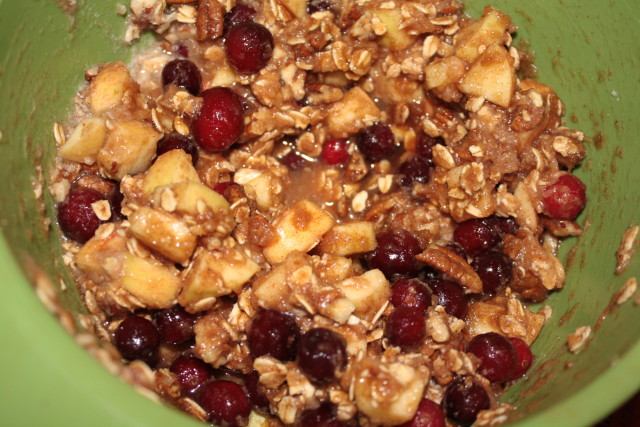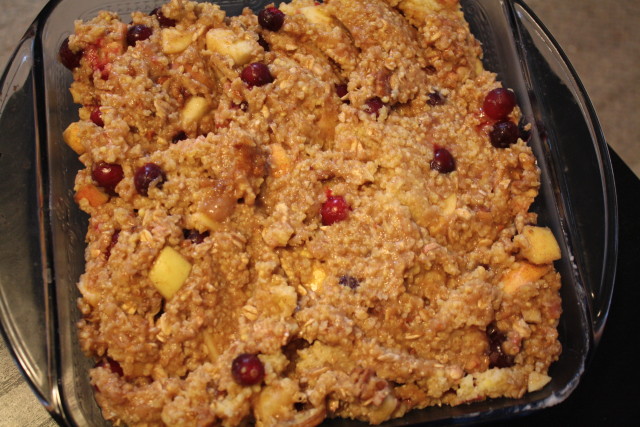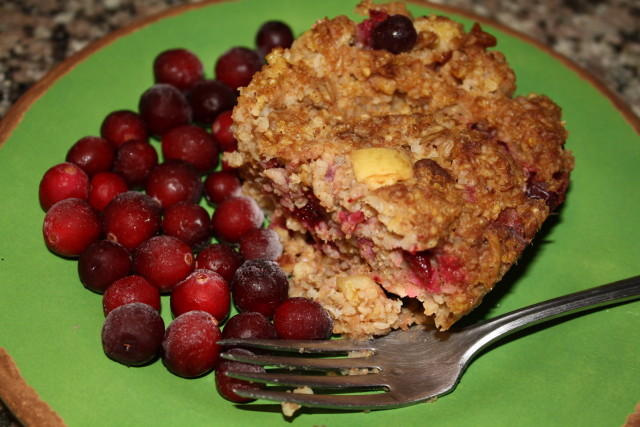 Related posts: