If our Chickpea Salad Sandwiches and Cranberry Walnut Quinoa Salad had a love child, this quinoa and Beyond Meat dish would be it's beautiful little offspring.
I figured this would be a nice dish to share at the Virtual Vegan Potluck, because it's super simple to make, easily adaptable to accommodate most ingredients and is rather wallet-friendly as well.
It's also a symbolic milestone for me, which is why I'm choosing to share it now. I first blogged about the original idea for this dish about two years ago, when this blog was just an itty, bitty baby. I mentioned how, in my pre-veg days, my aunt would always make me a chicken, walnut salad with celery, green onions and mayo. And I would eat it constantly when I held a summer job at a pool. I loved that salad and it was an ideal dish for eating, chilled out in the sun on any given day.
Flash forward years later, and I'm on my way out of the corporate world and back to the pool (part-time). I've taken a huge leap of faith and decided to leave my stable office job and devote most of my time to this blog, vegan cooking and prepping meals for raw vegan and vegan clients. I've had to personal chef customers the past two years, and I've realized that is the only thing I want to do with my life. Vegan cooking is my absolute passion and as much as I love cooking for Jim and I, cooking for other people who are looking to make a healthy change is even more fulfilling.
So this Virtual Vegan Potluck is a great start to getting more involved and investing more time in my blog. Making connections with other vegan bloggers has been amazing thus far, and I only hope it continues.
That being said, I have also been in contact with some companies who produce vegan foods and Beyond Meat is the first one I'm working with. Their "chicken" is insanely realistic, and incredibly delicious. It's a bit strange to be eating something that so closely resembles chicken, but it's easy to put that thought out of your mind when it tastes so good. It's also good to know that it isn't made with a laundry list of impossible-to-pronounce ingredients  Non-GMO ingredients, carrot fibers, pea protein and other normal items make up these yummy meat look-alikes and I am so thrilled that there's a great alternative to use when I'm strapped for time.
And with this quinoa salad? It makes this dish absolutely unreal!
ENJOY!
2 1/2 cups cooked quinoa
2 cups chopped Beyond Meat Chicken strips
1 1/4 cups chopped cranberries
1 cup chopped almonds
1 cup chopped celery
3/4 cup chopped cucumber
3/4 cup chopped red onion
1 tbsp olive oil
1/2 tsp sea salt
1/4 tsp black pepper
RAW VEGAN MAYO
1 cup raw cashews, soaked for 2 hours
1/2 cup water
1/4 cup olive oil
3 tbsp lemon juice
1 tsp Dijon mustard
1 tsp apple cider vinegar
1/2 tsp sea salt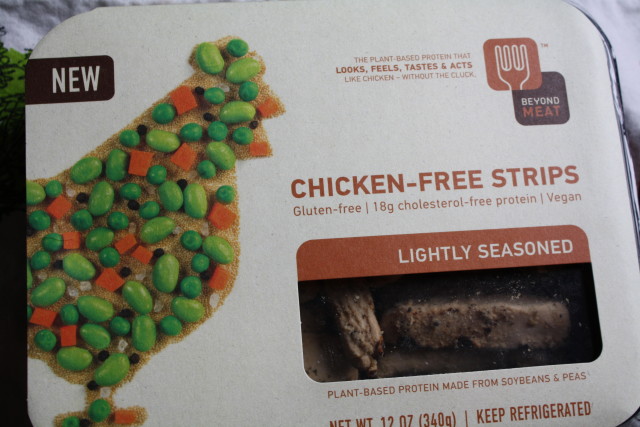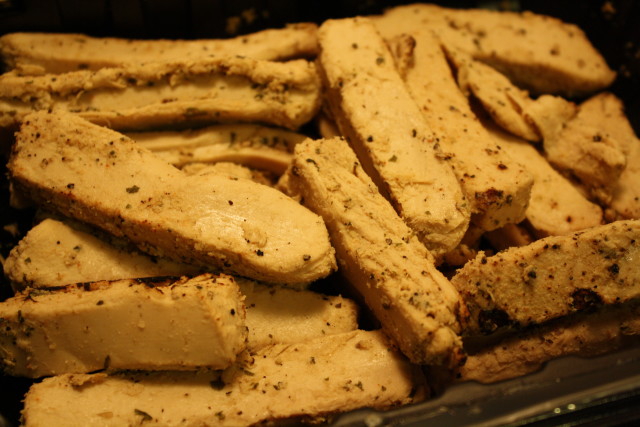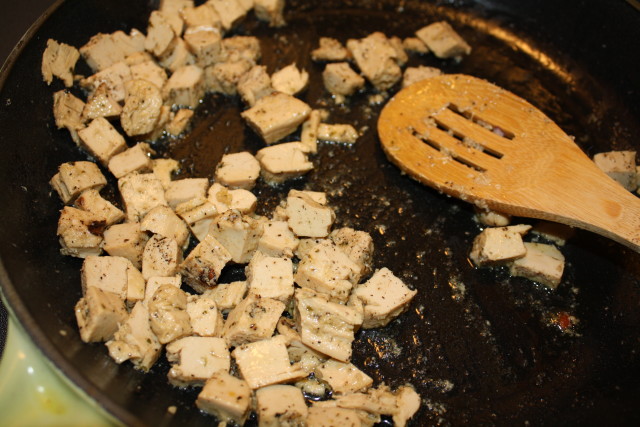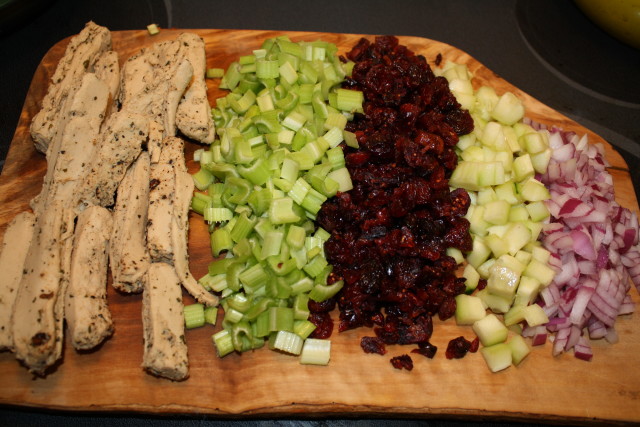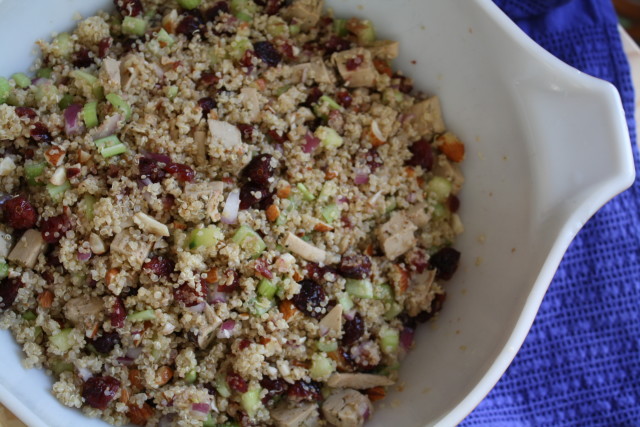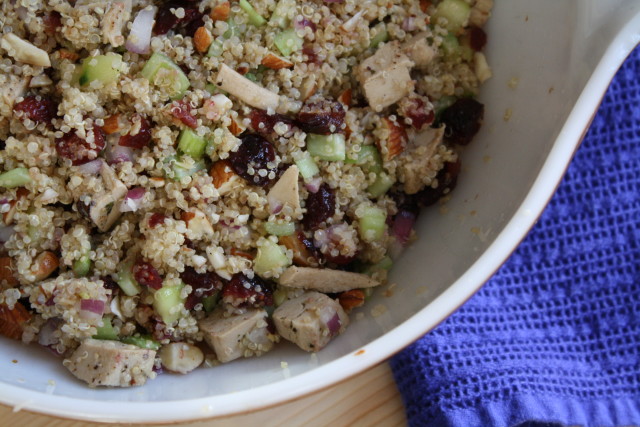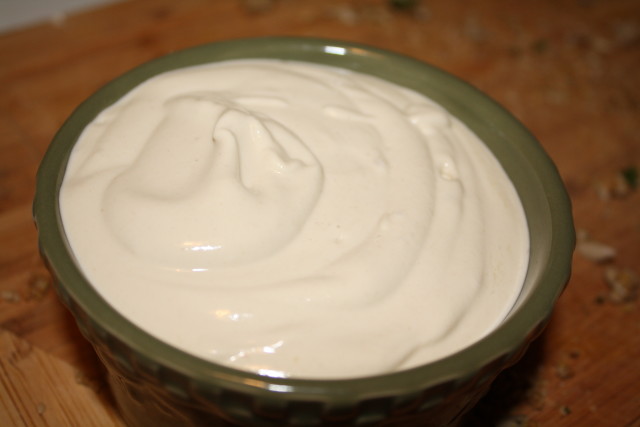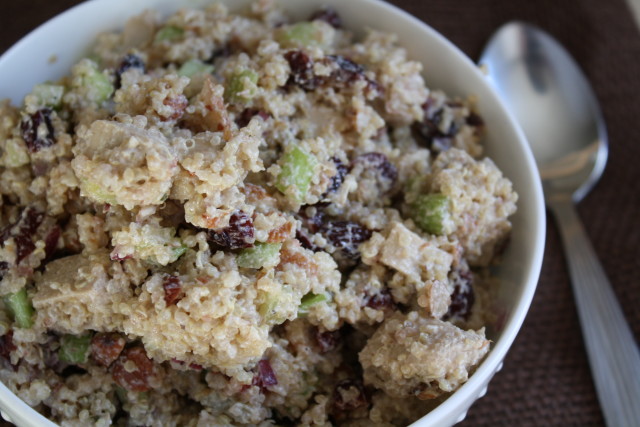 THANKS FOR READING AND CHECK OUT ALL THE OTHER GREAT MEALS AT THE VIRTUAL VEGAN POTLUCK, CLASS OF MAY, 2013!!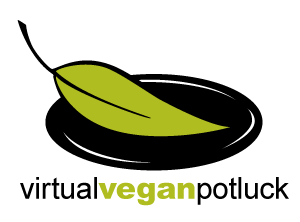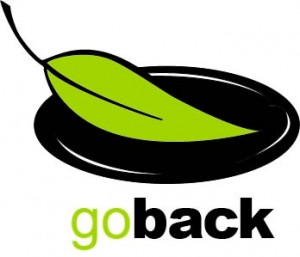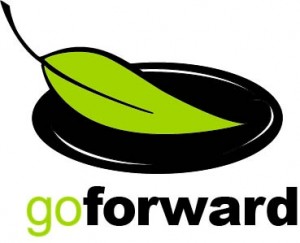 Related posts: