Raise your hand if you brought hummus to an omnivore party in the past month.
(waves hand frantically)'
I know that MY go-to dish for almost any party is hummus, especially if I'm short on time. Roasted red pepper, chipotle, cilantro and jalapeno, sun-dried tomato-I love them all!
But none may top this roasted garlic and ancho chili one I made for Memorial Day this past week.
I had lots of ancho chilis leftover from our Sweet Potato Salad and loved it so much, I had, no NEEDED, to use it again as soon as possible. I also had quite a few chickpeas hanging out in the fridge that I knew I should put to good use before our week of raw veganism (which starts tomorrow-eek!).
I'd actually never roasted garlic before, because I was always afraid that you HAD to wrap it in foil, which I am not a fan of. Silly me. It easily roasted on a slip of parchment paper for just a few minutes in the oven. Now I will probably be roasting garlic on a weekly basis!
2 cups cooked chickpeas
1 head garlic, with the top sliced off
1/2 cup water
1/3 cup olive oil, or more if neccesary
1/2 an ancho chile, chopped
2 tbsp tahini (optional)
Juice of one lime
Juice of one lemon
1 tsp sea salt
1/2 tsp paprika
Preheat oven to 450 degrees

Pour a TINY bit of olive oil on top of the garlic, place on parchment paper and roast at 450 degrees 7-10 minutes (watch it closely so it doesn't burn!)
Once roasted, place in food processor with all the remaining ingredients, except 1/3 cup olive oil and pulse until creamy
SLOWLY start to drizzle in olive oil and add more water or oil to reach creamy consistency, if desired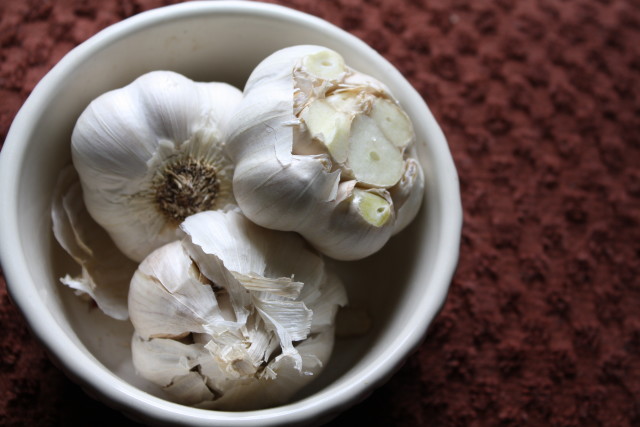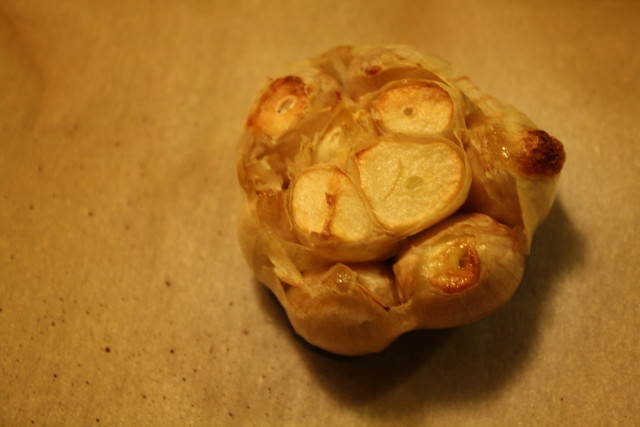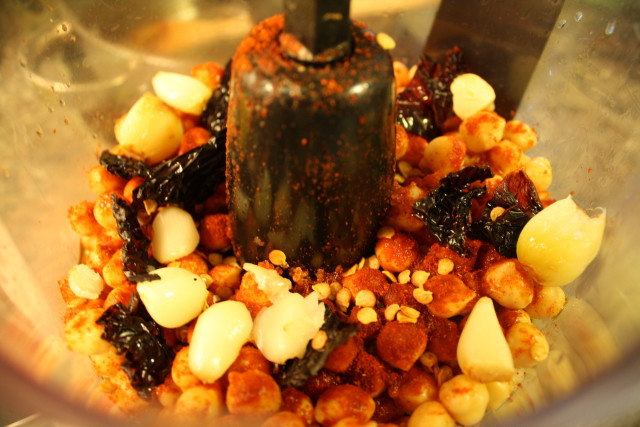 Related posts: