I know I'm only supposed to be sharing slimming, hydrating salads and super bikini-worthy recipes now that it's July.
But I just can't give up my hearty pasta dishes!
And in my defense, this tastes just as good cold so you are welcome to enjoy it at a pool, potluck, the beach, WHATEV. Eat it in your bikini-I dare you 😉
To be truthful it isn't extremely heavy and having a coconut milk based bechemal won't weigh you down. And by amping up the veggies and using less pasta, you could totally file this dish as beach-body meal. No judgement.
1 box organic pasta of your choice (smaller is better), cooked
2 cups cooked black beans
2 cups coconut milk
1 1/2 cup shredded Daiya or vegan cheese
1 1/2 cups halved grape tomatoes
1 cup chopped fresh cilantro
1 green bell pepper, chopped
1 jalapeno, chopped
1 bunch scallions, chopped for topping
2 tbsp nutritional yeast
6 tbsp olive oil
2 tbsp organic flour of your choice
3 cloves garlic, minced
1 tsp sea salt
1/2 tsp chipotle powder
1/4 tsp black pepper
Over medium heat in a saucepan, whisk olive oil and flour together over medium heat for 1 minute

Add coconut milk and bring to a boil
Once boiling, reduce to a simmer and stir in Daiya and nutritional yeast and continue whisking for about 5 minutes or until thick and creamy
Pour over pasta and stir together
In another skillet, cook peppers and jalapeno in 1 tbsp oil for 8 minutes over medium/high heat of when it begins to brown
Add tomatoes, black beans, cilantro, garlic, salt, pepper and chipotle powder and cook for 2 more minutes
Pour into mac and cheese, top with scallions and serve!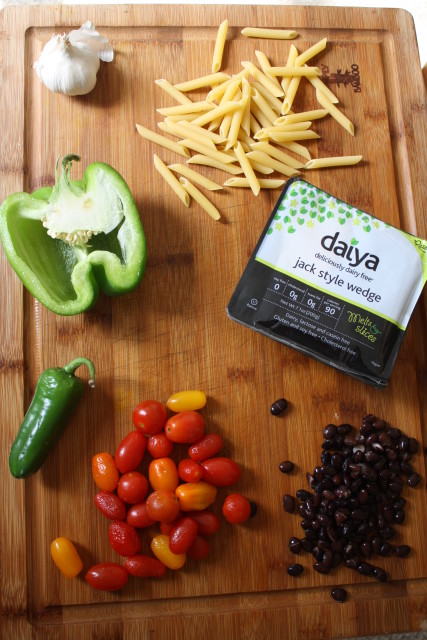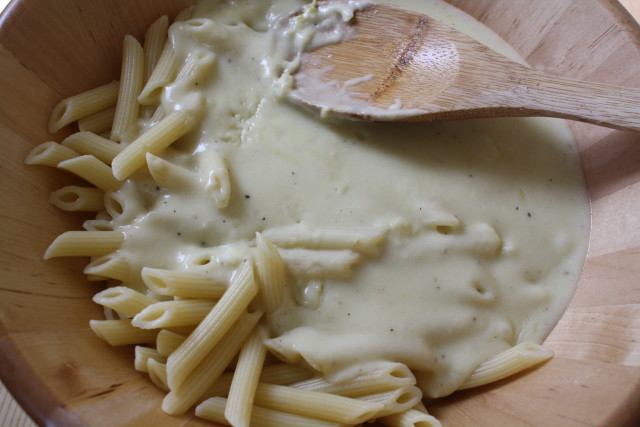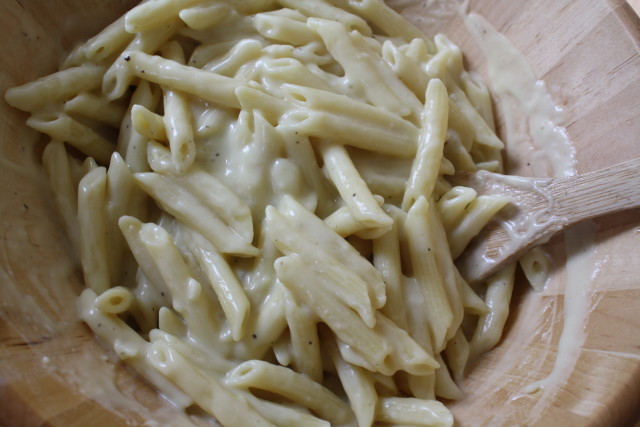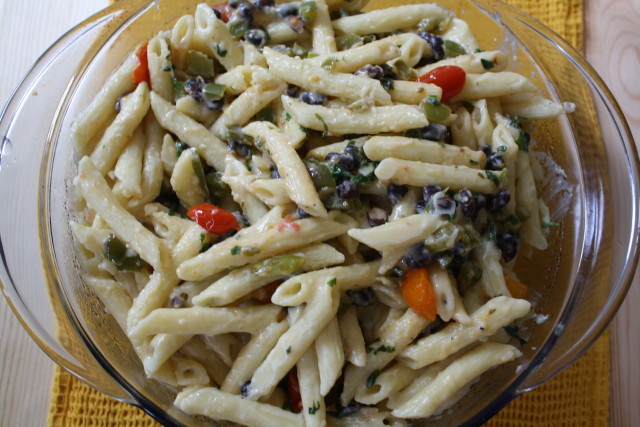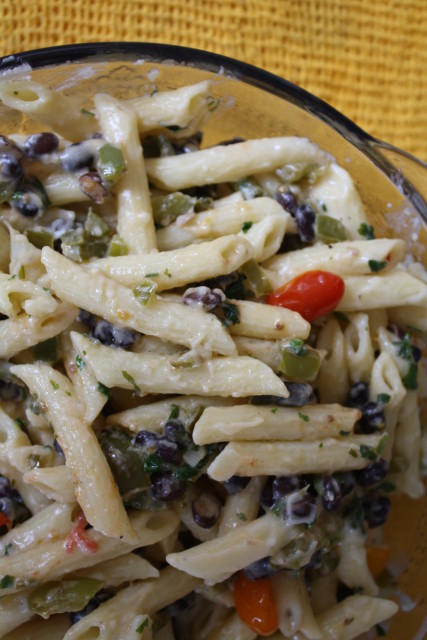 Related posts: