Ready for something that will blow your mind?
This recipe was inspired by the my arch nemesis Paul Deen! Isn't that crazy ya'll?!
OK, more so, it was inadvertdly inspired by her, as I saw a similiar recipe featured on her son, Jamie's show. He isn;t the healthiest cook around, but he's an angel compared to his mother's disgusting fried, buttery, diabetes-inducing meals.
I actually love to watch any cooking show, and since there aren;t any vegan shows out there currently (Food Network-call me!) I still enjoy even the bad shows. Rachael Ray, Trisha Yearwood, The Pioneer Woman-I'll watch them all on Saturday mornings. As gross as it is to watch them cook meat (I'll usually change the channel during that porep time), the ideas behind most of their dishes are great and I LOVE veganizing carnivore meals. As the very least, I truly appreciate that almost all of their stuff is made from scratch.
And so this week, I tuned in for Jamie Deen's show for the first time. And was pleasantly surpised when I realized a cauliflower and kale casserole was on the menu. He's actually really cute too, and his accent made it enjoyable to watch. ANYWHO, I veganized his version and it turned out phenomenal! Add him to my least of non-vegan cooks I love.
And Paula Deen-I still can't stand you!
1 1/2 lbs red potatoes, cubed
1/2 head cauliflower, chopped
1 bunch kale, torn into pieces
2 leeks, sliced
1 cup almond or any nut milk (the creamier the better)
1/2 cup organic cornflakes (optional)
2 tbsp olive oil, divided
4 cloves garlic, minced
2 tbsp nutritional yeast
1 tsp sea salt
1/4 tsp black pepper
Preheat oven to 350 degrees

Boil cauliflower and potatoes together until tender

Meanwhile, cook leeks and garlic in 1 tbsp oil over medium heat in a skillet for about 6-7 minutes
Add kale, salt and pepper and cook for a few more minutes or until kale has wilted a bit
Add milk and bring to a boil
Reduce back to medium heat, add potatoes and cauliflower and cook, stirring constantly for a few more minutes
Start mashing the potato mix in the skillet and once it's pretty smashed, add the nutritional yeast and 1 tbsp oil and continue mashing
Pour into 2 qt baking dish and top with cornflakes
Bake at 350 degrees for 35 minutes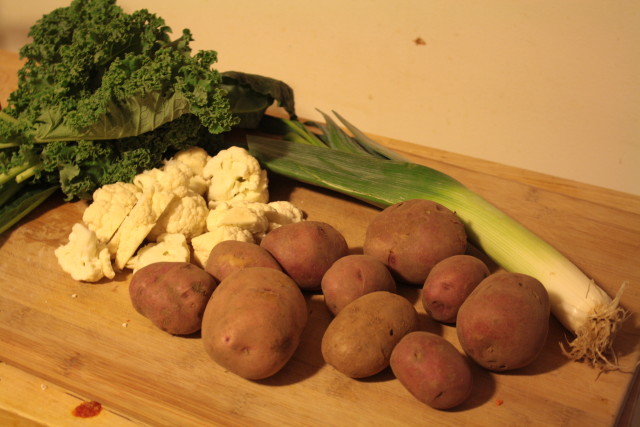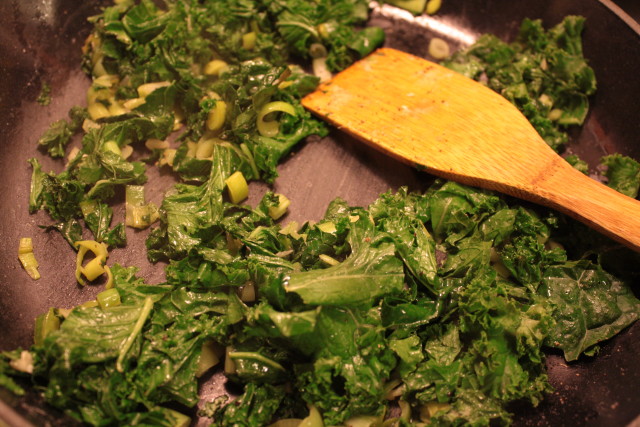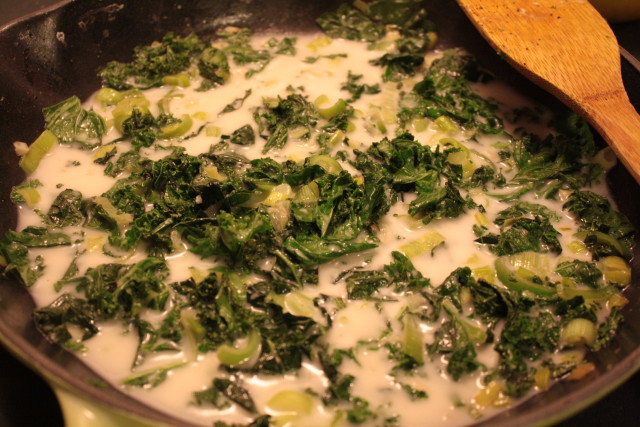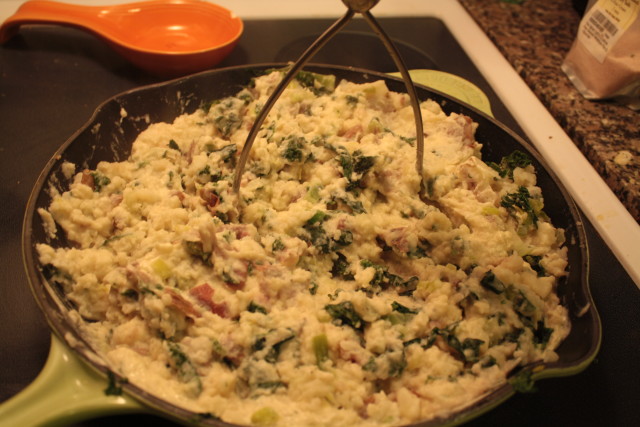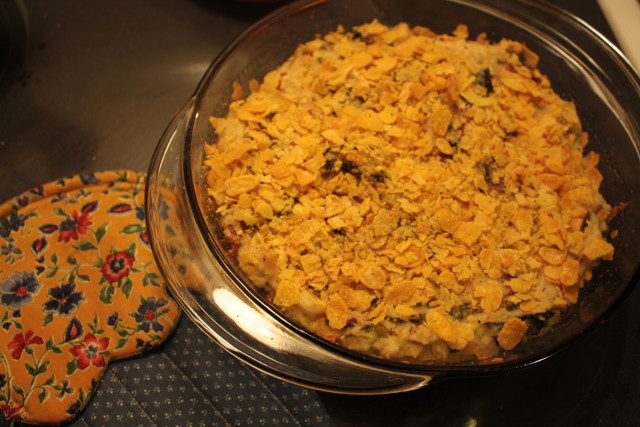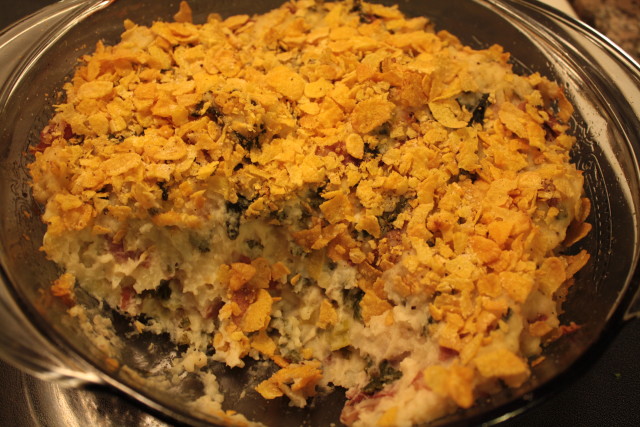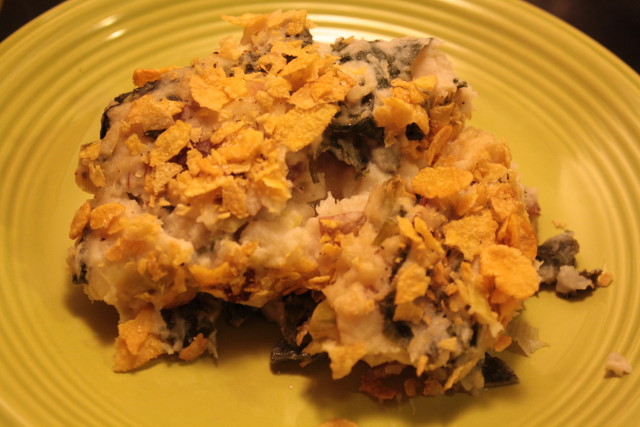 Related posts: