….because who likes to make decisions when it comes to zucchini chips?
Our farm has got TONS of zucchini every week (although our own garden is slow to produce any) and it seemed senseless to not invest in a few pounds. Instead of my typical zucchini bread and zucchini fries, I decided to do something new. So step aside, kale chips, zucchini is the new slice!
From reading other recipes, I knew even a massive amount of zucchini would only produce a few handfuls of chips, so I decided to make both a raw and baked version this week. Which comes out on top? They are both far from a quick snack, and it's really hard to say. They're both equally delicious and even though one whole zucchini only makes about 2 cups of chips, at least when you eat all of them in one sitting you're like "hey! I just ate a whole frigging zucchini!".
So baked, raw, steamed, fried…you really can't go wrong with sliced zucchini 🙂
BAKED CHIPS
1 large zucchini, sliced thin with a mandolin
1 tbsp olive oil
1/2 tsp sea salt
1/2 tsp paprika or red pepper flakes
1/4 tsp black pepper
Preheat oven to 225 degrees

Lay slices on a baking sheet lined with parchment paper
Brush olive oil over all the slices and sprinkle with seasonings
Bake at 225 degrees for about 2 hours or until crispy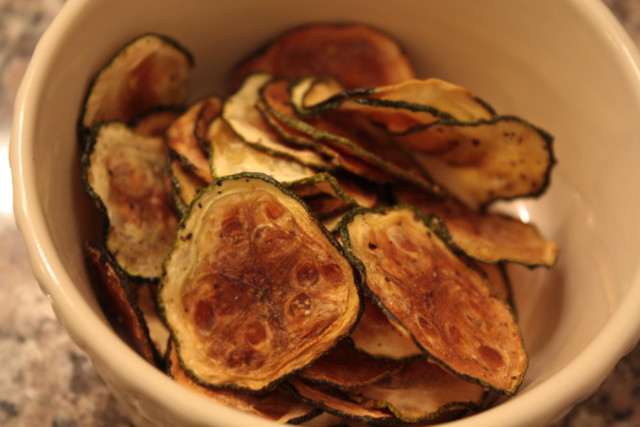 RAW BBQ CHIPS (adapted from Rawfully Tempting)
3 large zucchini, sliced thin with a mandolin
1 cup water
1/2 cup sun dried tomatoes
1/3 cup sesame seeds
2 tbsp olive oil
2 tbsp maple syrup
2 tbsp lemon juice
1 tsp paprika
1 tsp sea salt
1/4 tsp chipotle powder
1/4 tsp black pepper
Blend all ingredients, except for zucchini together until creamy

Pour sauce over zucchini and toss until well coated
Set onto dehydrator sheets (not overlapping) and dehydrate for 10-12 hours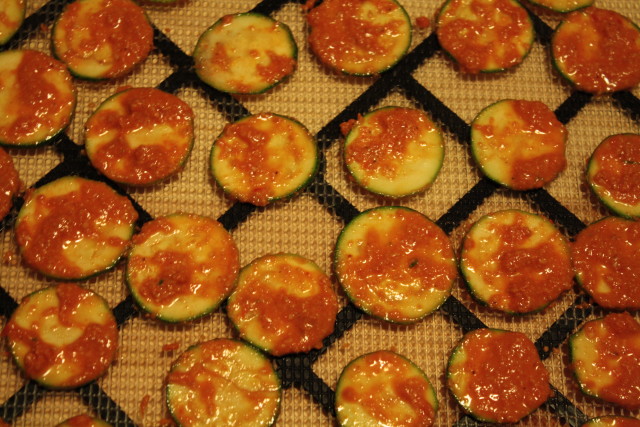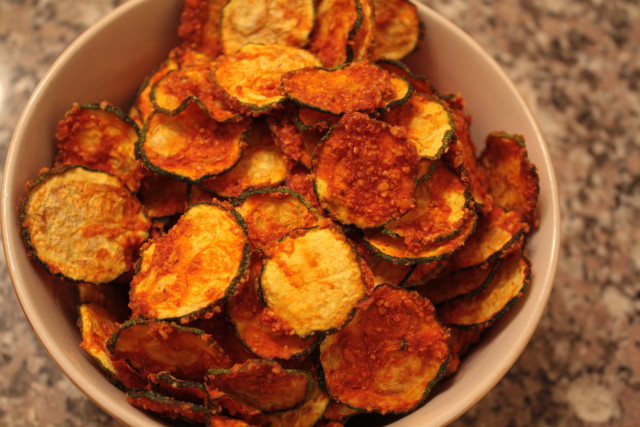 Related posts: