Here it is-the first pumpkin recipe of the season!
Although I am HATING this chilly weather, I am excited for all the pumpkins and squashes popping up on the farm. I've got so many plans for all of them! These pudding cups are a super simple, and were inspired by a Dreena Burton recipe, so we'll count this one as a Vegan Mofo copycat post! Hers were raw and a bit more time consuming, and I have been too overwhelmed to do EVERYTHING from scratch lately.
I really love these little cups and used some pureed pumpkin in a BPA free pouch instead of a can, from Fig! It made things really easy and I am thrilled so many companies are coming up with alternative to packaging everything in cans. This is probably the only time I'll use pre-cooked  pumpkin now that they're so abundant at the farms and stores in their full glory.
1 prepared package of organic chocolate pudding mix, chilled for 90 minutes (most are vegan and you can sub the milk in the recipe with coconut milk)
1 avocado
1 cup pureed pumpkin
1 cup coconut milk
1/4 cup pure maple syrup
4 tbsp chia seeds
2 tbsp organic brown sugar
1 tsp cinnamon
1 tsp pure vanilla
1/4 tsp nutmeg
Once pudding is chilled and settled, blend in a blender with avocado until creamy-set aside in bowl
Then blend together pumpkin, coconut milk, maple syrup, chia, brown sugar, cinnamon, vanilla and nutmeg until chia breaks downs
Serve layered in cups or mason jars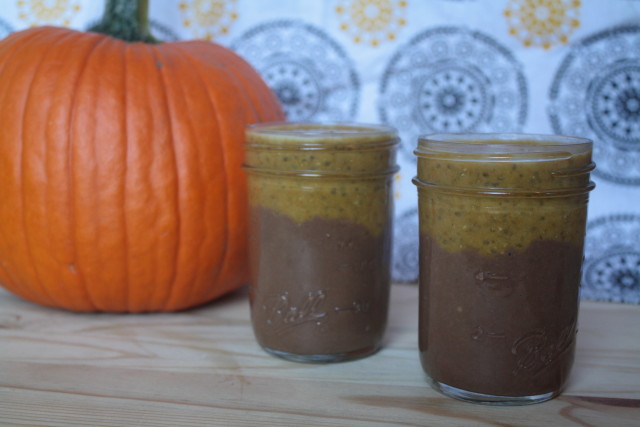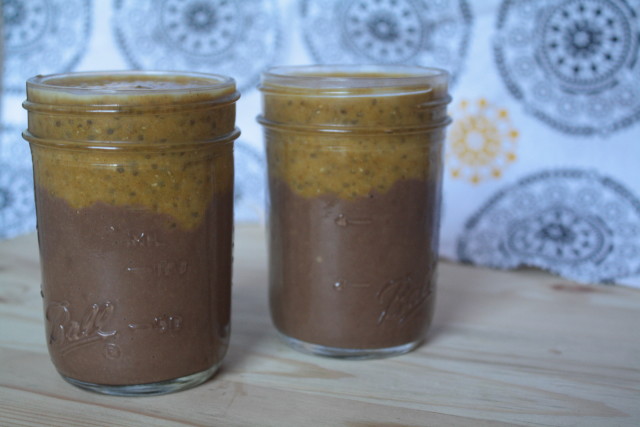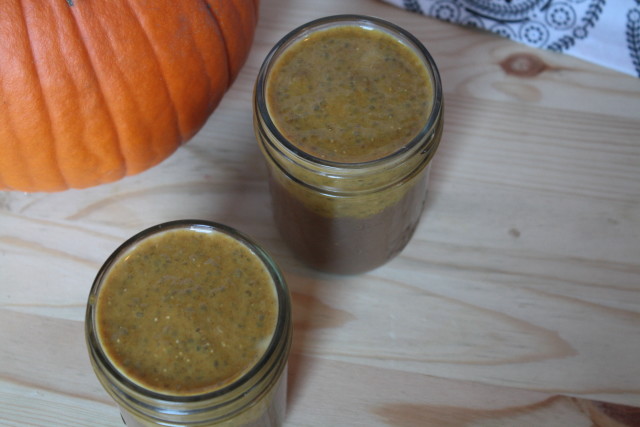 Related posts: