Step aside peanut butter, I have a new love.
Up until recently my taste buds had never had the pleasure of enjoying sunflower seed butter. And again, the nut allergies of the family I'm cooking for led me to a new fabulous discovery. Trying to make a raw pad thai without my beloved peanut butter  for this family seemed impossible-until the mother of the family gave me some store bought sunbutter to try. And it was insanely delicious!
I refrained from eating the whole jar, and went right home to make my own. Especially consdiering a regular jar from Whole Foods runs about $7, the homemade version only cost about $3 and made a larger quantity than the store bought. I was a little bit worried that my food processor was going to burn out with all the churning this recipe required, but it pulled through and produced a creamy, rich butter all from a simple bag of sunflower seeds.
My only issue is that I can never seem to find sunflower seeds organic-not at Trader Joe's or even Whole Foods-what gives?!
1 lb sunflower seeds (roasted is good, but if you buy them raw like me, just pour them on a baking sheet and bake for about 20 minutes at 325 degrees)
6 tbsp organic oil (I did a mix of coconut and olive, but any will work)
1/2 tsp sea salt
Put sunflower seeds, salt and half the oils into the food processor and pulse for about 3 minutes, scraping down the sides if needed
Continuing pulsing and slowly pour in the remaining oils until creamy (you can add a bit more oil if it's not thinning out, but let it pulse for awhile before you decide)
Store in fridge for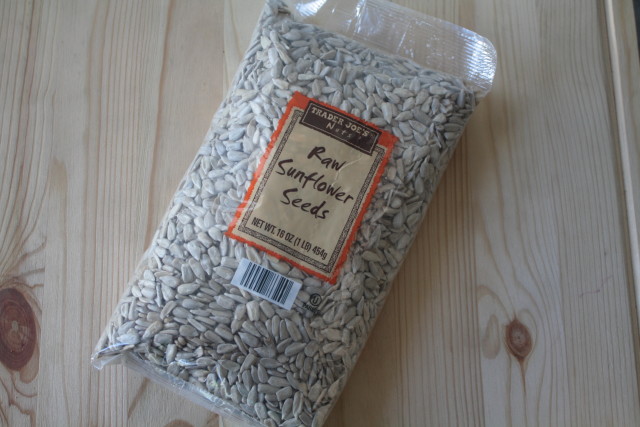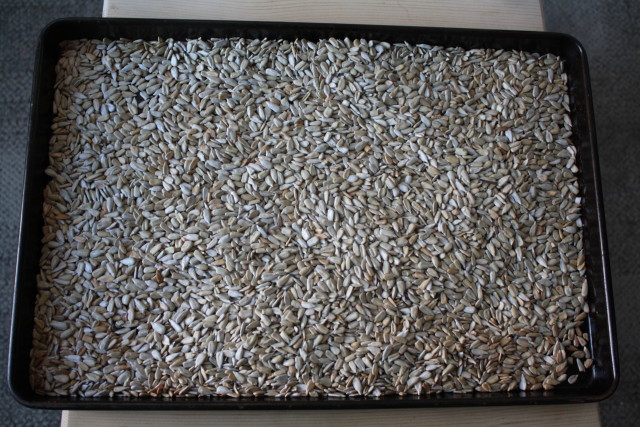 Related posts: