Shame on me, but I forgot to sign up for this year's Vegan MoFo 🙁
After a really successful Virtual Vegan Potluck, I really wanted to get in on another web-wide vegan extravaganza like MoFo-and I missed the damn deadline by one day!
So though I am not really participating (the point is to blog a vegan recipe every day of September, with one congruent theme) I DO already post almost every day. But there is hardly ever a theme going on, unless you count the few times a year I have nothing by raw recipes for a week. So in lieu of still feeling like I'm part of the vegan MoFo crew, I'm going to participate in a solo version of this month long vegan celebration with a pretty lame theme:
Recreate some of my favorite fellow vegan blogger recipes!
I know, rather lazy, huh?
September is super crazy-my cooking classes, a wedding, apple-picking and I just joined a new networking group that has brought me more events to speak at. So adapting recipes from my favorite blogs and doing a little link up to them seems like a fabulous idea right about now, when my brain is too tired to come up with new, innovative meals.
My first, and probably one of my new favorite dishes are the Sloppy Chick's from Keepin' It Kind. Kristy is a super funny, entertaining blogger who likes to tell elaborate stories about her legume boyfriend, Chickpea that always makes me smile. She's witty and personable and while I usually just skip to the recipe portion of most of the blogs I read, I read EVERY WORD on the posts from Keepin' It Kind. She seems super sweet and her husband does all the amazing photography on her site. Check her out if you haven't already!
These sandwiches are really incredible and although I must admit I never had the meat version of a Sloppy Joe, I imagine these ones taste legit. I was VERY excited to find organic tomato paste in a jar, but had to suck it up and use the organic fire roasted tomatoes in a can (anyone seen a brand in a jar?). I wish they photographer better, but alas, natural lighting is becoming scarcer now that the sun is setting earlier. They truly are a wonderful fall dish, especially for busy kids on a school night!
1 1/2 cup cooked chickpeas
1 cup cooked kidney beans
1 8 oz package organic tempeh, crumbled
1 can organic fire roasted tomatoes
1/4 cup organic tomato paste
1 small red onion, diced
1/2 red bell pepper, chopped
2 tbsp sriracha
2 tbsp pure maple syrup
1 tbsp tamari or soy sauce
1 tbsp olive oil
2 tsp cumin
2 tsp paprika
1 tsp dried thyme
3 cloves garlic, minced
1 cayenne pepper, minced
1/4 tsp black pepper
Over medium heat, cook olive oil and cayenne pepper in a large saucepan for one minute
Add red onion, bell pepper and garlic and cook for 5 minutes
Add all remaining ingredients and bring to a boil
Reduce to a simmer and cook for 15-20 minutes, occasionally using a potato masher to break down the bean/tempeh mix until you have a fairly chunky consistency
Serve over toasted whole wheat buns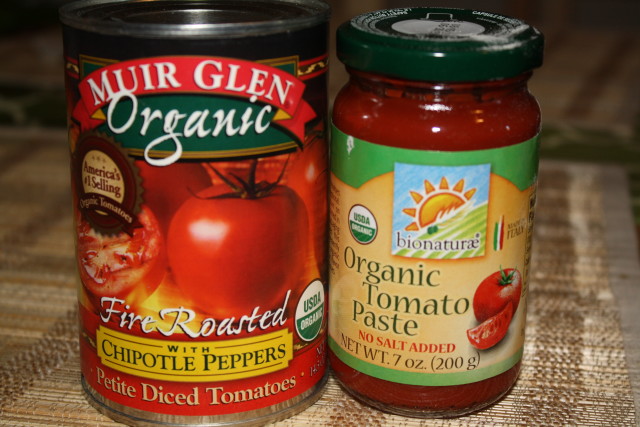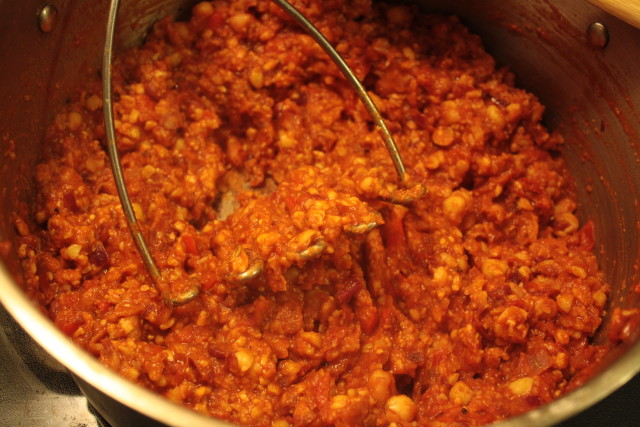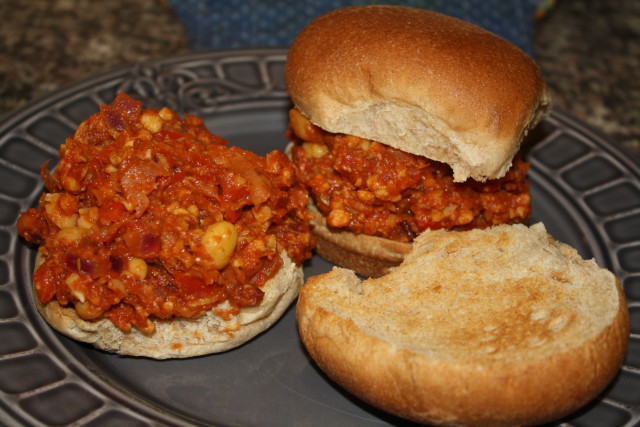 Related posts: