FINALLY! It is about damn time that we get a Vegan Cuts review on here!
I have long advocated for buying a Vegan Cuts box-which may have been a bit hypocritical considering I had never actually received one. I love, love, LOVE everything they post on their site, all the companies they partner with and have dreamed of trying their snack boxes for close to a year-that counts as credible. Right?
Either way, I was thrilled when I finally had the pleasure of splurging in a box this week. Next in my sights is their coveted beauty box. And if it half the package that the regular snack box is-then I'll die and go to vegan heaven.
For just $20 I was SO excited by my yummy snacks in the August box. Some were super stellar-others were fairly common. ALL were delicious and worth the money though. The value of the goods far exceeded the price of the month investment. And I gobbled up the entire thing in, oh, 24 hours. I should have showed more constraint, but since I usually don't make too many elaborate snacks myself, I truly appreciate getting a whole bunch shipped right to my door. No preparation required!
Here's a rundown of the goodies we got!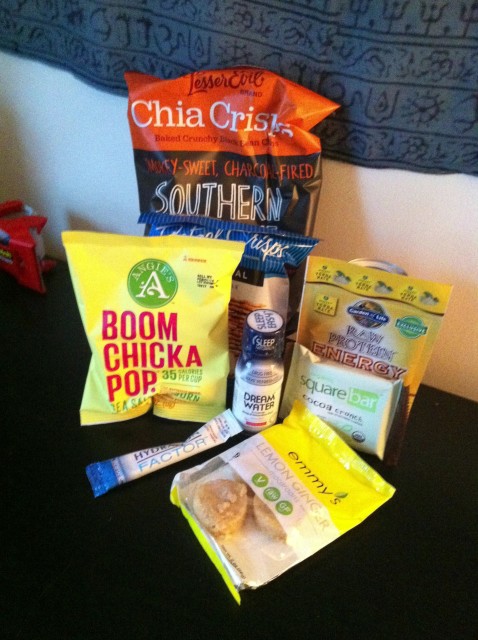 Dream Water: I'm lucky enough to not have much trouble sleeping. But dreaming? I am a crazy dreamer and will wake up at any hour in acute fear (being murdered by my zombie family is a recurring theme) or complete bliss (marrying Justin Timberlake).  The dreaming is disruptive and annoying. But with Dream Water, I didn't have to worry about it. Slept right through the night like a small child and no recollection of crazy dreams. Which was nice-although I kind of want to keep the JT dreams, just without waking up. It tastes really good and is a great option for a stressful night. The un-crazy ingredients in it is also VERY appealing.'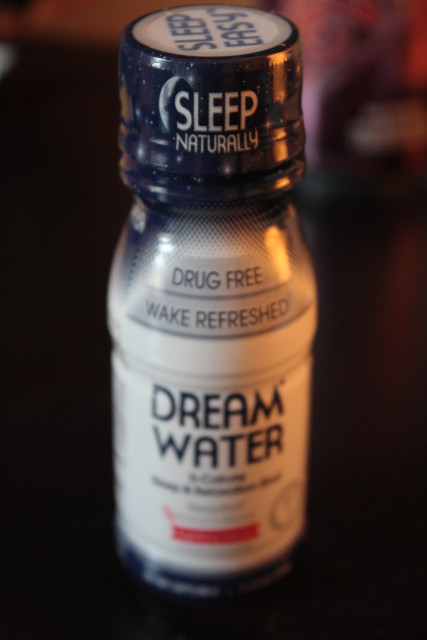 Pretzel Chips: These are really yum. And you've probably had them. Because they're everywhere. I devoured these first, because although I love them, they weren't anything new. I have that "save the best for last" mentality so I went for these right away. These are great for someone who may not have had them-but I would have preferred something a little more exciting.
Chia Crisps: These are crazy delish! I love the flavor (Southern BBQ Black Bean) and the fact that they're not full of crap flavors and additives. I usually don't eat a lot of chips and crackers, but from this point on, I will eat this if I need a snack fix. Pretty sure I ate most of the bag for breakfast the first day. That's how good they are.
Emmy's Organic Macaroons: Yumm yummm. There are fewer things in this life that are greater than organic cookies. Oh, except raw, lemon, ginger cookies. Which Emmy's cookies are. I never have any guilt about these types of sweets, which is great. I do wish there was a little more lemon in this flavor, because the coconut oil was pretty prevalent. But still…absolutely decadent.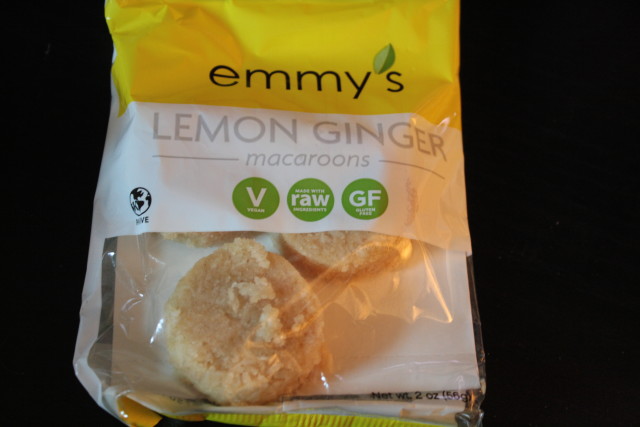 Square Bar: I think these were the absolute star of the box. I thought I was just going to taste a little bite as a sample. That didn't happen. After a teeny nibble…I inhaled the whole thing. It's rich, filling and satisfying and I couldn't have asked for a better sweet tooth streat. I am totally in love with these.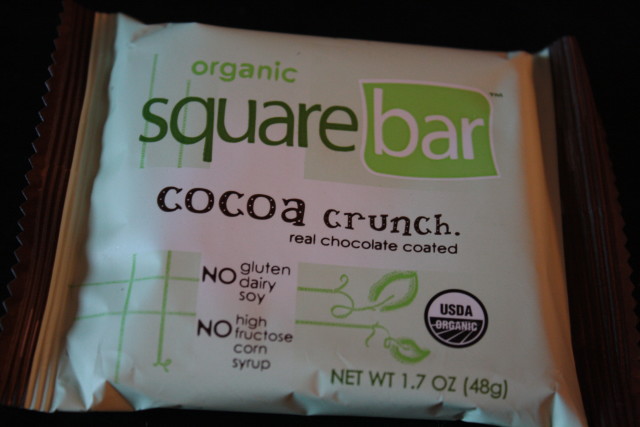 Angie's Popcorn: A little disappointed in this one. I love popcorn-but come on, how hard is it to make popcorn? Don't get me wrong, it was good. But I can make it just as good at home. Thanks for the snack, but I for one, don't really need it. If you don't make it from scratch though, then you SHOULD invest in this.
Garden of Life Raw Protein: For someone who NEVER worries about protein I LOVE this stuff! It's super delicious, and a great addition to smoothies and snacks. I threw it into a peanut butter banana ice cream and it made it even better. Even though I generally don't seek extra protein all the awesome ingredients in this powder makes me love it. I have been on the lookout for a really great, organic, non-GMO powder…and I think I found it. I bought the green superfood version on my own recently and it just tastes as good. This is one you should invest in!
Zevia: I NEVER have soda. This, however, was the exception. Black cherry is my weakness-and of course, that's the flavor they sent me. It was really good and not overly sweet, which is the beauty of Stevia. I felt obligated to mix it with vodka, and it made for a fabulous cocktail. I wouldn't normally indulge in it, but it was nice to have a treat.
Hydration Factor: It might be in my head, but I honestly feel like I got amped up with this drink addition. It has a subtle, sweet taste, and again, it may be a psyche thing, but it really invigorated me. I felt a new wave of energy upon drinking one serving, which I really needed after this busy week. Thank you Hydration Factor-I could use a lot more of you in my life!
And there you have it, the whole Vegan Cuts box in a  few minutes or less (depending on how fast you read). Do you want one now? I hope so! Any little surprises on your door are sure to make you happy-especially ones that are filled with amazing raw, vegan, organic, dream-suppressing gifts.
Have you got the Vegan Cuts box yet? Or the beauty box?
Related posts: