A week later and I'm still talking about all the wonderful people and businesses I met at the Natural Living Expo! I was blown away as to how many incredible vendors attended this event and spent a good portion of the day taking shots of wheatgrass, chatting with animal sanctuaries, learning about chakra balancing and making some great new connections.
In talking to a lot of exhibitors, I found that many of them had one thing in common-they don't eat animals! Across the board, vendors were into veganism, environmentally-friendly living and bettering their lives (and their customers lives) in more natural ways.
I think what resonated with me the most, were all the amazing people I saw there, many of whom I've connected with in just the past few months as I've really got things going with this personal chef business. I went there with one of my favorites from my networking group, who works for Melaleuca, a company that sells eco-friendly products. I ran into and was interview by Dot and Marcia, who I worked with at "One and Wellness", their public TV show. Maple Farm Sanctuary and Two Trick Pony were there, both of whom I'd met at the Boston Vegetarian Festival last month and connected with via social media. My favorite local business, The All Natural Face (best vegan make-up you can find!) was there too, and I spoke with them at length about creating their amazing line of products. And last, but certainly not least, Johnson's Compounding and Wellness had a beautiful booth, selling some of their natural products. I recently taught a cooking demo there for their customer appreciation day and am happy to announce I'll be teaching classes there the beginning of next year-more details coming soon!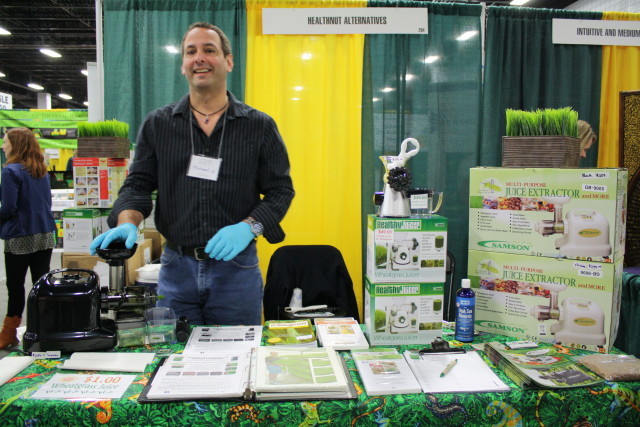 I had some of the best wheatgrass I've ever had from Healthnut Alternatives-they're juicers are unbelievable! Someone can get me one for my birthday if they want…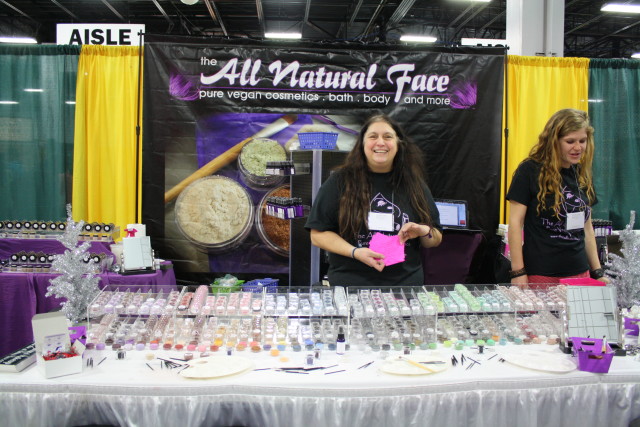 I got TONS of make-up for just $20-I love them 🙂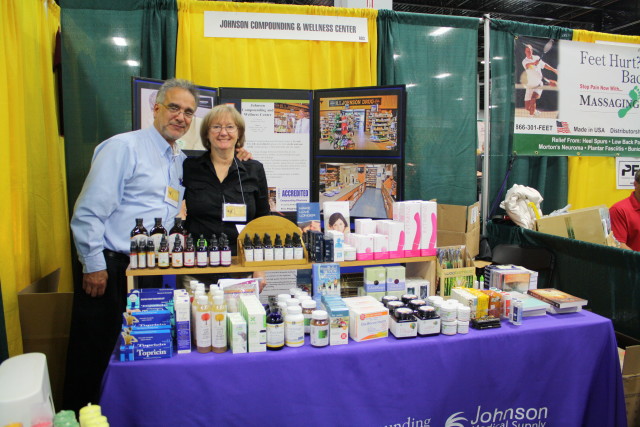 Johnson's has some of the best and highest quality natural products around-Steve and Diane are wonderful, too!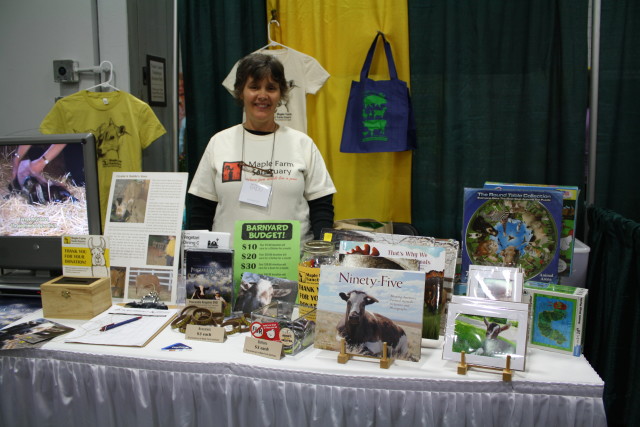 I wanted to buy everything at the Maple Farm Sanctuary booth!
Related posts: