Making the most of my Thanksgiving leftovers here, people!
I scheduled a three day juice cleanse (more about that on Thursday) for the Monday after UNTurkey Day to start December off on a healthy note. Which forced me to try to eat as many leftovers as humanly possible. I stuffed myself pretty well, but still had copious amounts of homemade Maple Citrus Cranberry Sauce to spare.
Knowing I probably wasn't going to gorge on just cranberry sauce when the cleanse came to an end, I decided to throw together a simple, sweet bread for my networking meeting tomorrow. I try to bring something yummy every week to show everyone that vegan food can be delicious and that they don't have to be afraid of it! Sadly, I can't even taste this bread since I'm in the middle of the cleanse-it smells incredible so I hope it tastes as good as it smells!
2 cups organic all-purpose flour
1 1/2 cups homemade cranberry sauce (or just use fresh, whole cranberries)
3/4 cup organic brown sugar
1/2 cup applesauce
1/2 cup lemon juice
1/3 cup almond milk
Zest of one lemon
1 tsp baking soda
1 tsp baking powder
1 tsp ground ginger
1 tsp orange extract (optional)
Dash of nutmeg and sea salt
Preheat oven to 350 degrees
Stir together flour, sugar, baking soda, baking powder, lemon zest, ginger, nutmeg and sea salt
In another bowl mix together applesauce, lemon juice, almond milk and orange extract
Slowly stir wet ingredients into dry ingredients and mix together until well incorporated and a dough is formed
In a greased 9 X 5 baking loaf pan, pour 1/3 of dough into the bottom of the pan
Top with half of the cranberry sauce
Add another 1/3 of the dough ontop of that and then add the rest of the cranberry sauce
Finish with remaining dough
Bake at 350 degrees for 50 minutes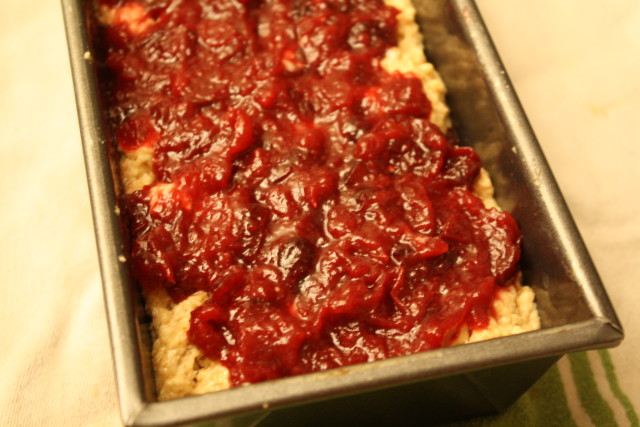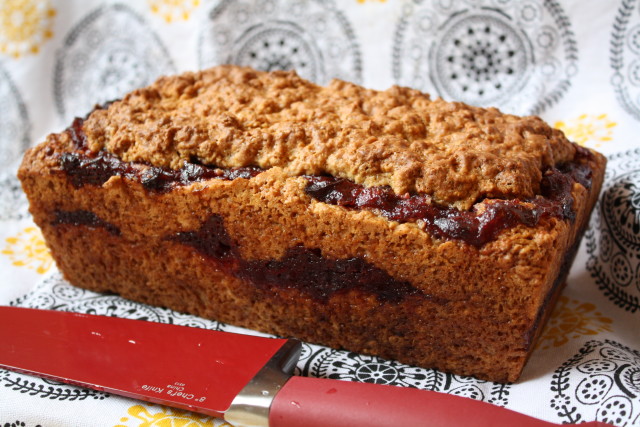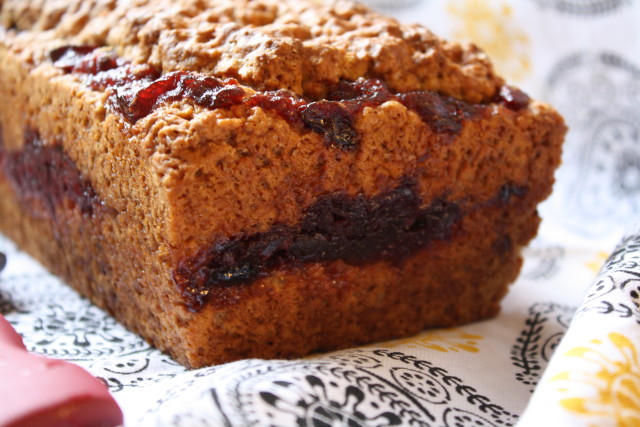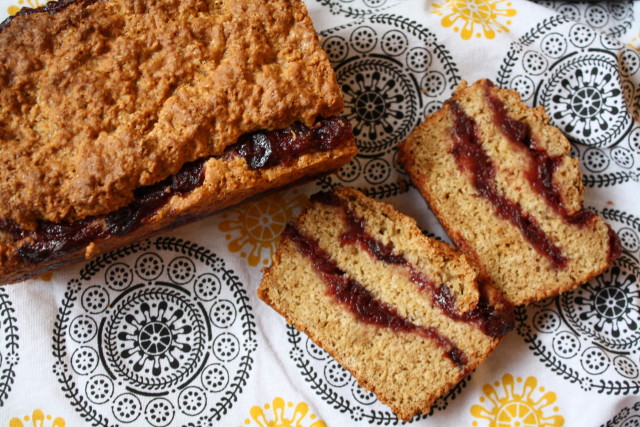 Related posts: