'Tis the season for giving! And what better gift to give than delicious, vegan, gluten-free goodies?
With all the ugly sweater parties, Yankee Swaps and my birthday next week, December is off to an incredibly hectic start. I also just added another client to cook for and started a new part time job, which only amplifies my crazy schedule. So although I'm cooking up a storm for customers, I tend to forget to feed myself in the midst of all the chaos. And snacking is totally my downfall. When I'm not eating proper meals regularly, I tend to go heavy on the snacking-and don't always make the healthiest choices.
Which is why I am now finding myself addicted to Rise Bars.
Made with only a few organic ingredients and heavy in protein, these scrumptious bars are the perfect on-the-go treat. While most other "natural" bars I find at Whole Foods contain some sketchy ingredients, the two flavors of Rise Bars are soy-free and based on cashews and sunflower seeds. Their cinnamon bars are composed of sunbutter, coconut nectar, pea protein, cinnamon and vanilla, while their cashew bars are just cashews, lemon, pea protein and coconut nectar-and they are both equally delicious.
While they're not the prettiest bars and look pretty bland, they are full of flavor and extremely filling. The high protein content is enough to fuel me for the day, which makes them a great option for all that holiday shopping we're all going to have to do. I seriously feel like I've ate a full meal after consuming just one bar! They'd also be a great substitute for breakfast if you're short on time or for a post-run reward.
Wana try them for yourself? Enter below to win a case of these awesome bars and to get $5 off any order!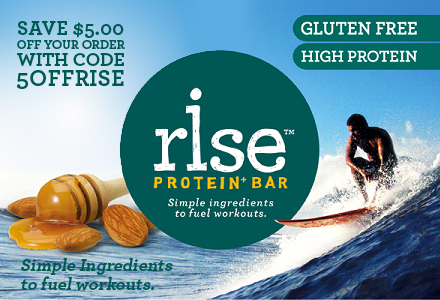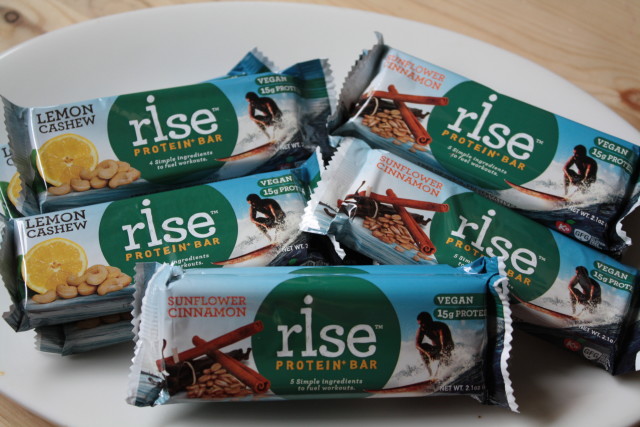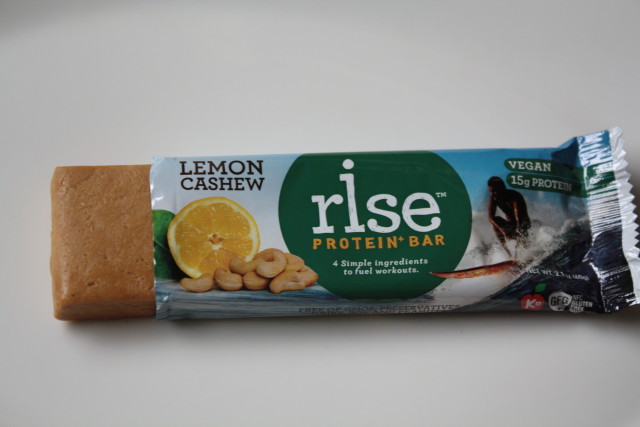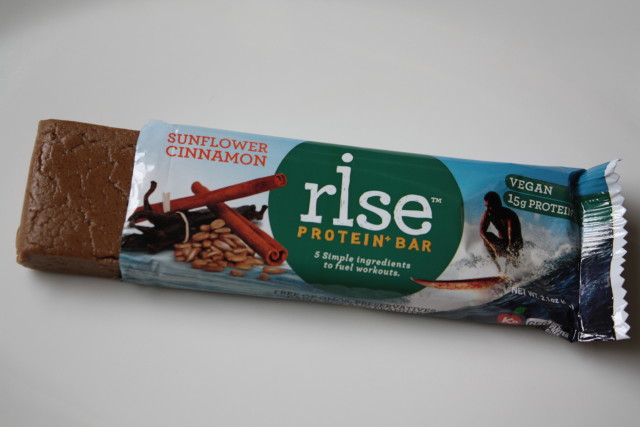 Related posts: