Remember when I remade those delicious Chickpea & Tempeh Sloppy Joe's from Keepin' it Kind? Well, I've got another copycat lentil version from Clean Eating Chelsey that I love just as much!
They're such simple dishes. I feel like a fool for not coming up with them on my own! So thank you ladies, for being such great inspirations!
1 cup green lentils
2 1/4 cup vegetable broth
1 package organic multi-grain tempeh
1 green bell pepper, diced
1/2 cup diced yellow onion
1/3 cup organic ketchup
2 tbsp BBQ sauce
1 tbsp yellow mustard
1 tbsp olive oil
1 tsp soy sauce
1 tsp oregano
1 tsp paprika
1 tsp all purpose seasoning
1/2 tsp chipotle powder
1 cayenne pepper, minced
Sea salt and black pepper
Bring lentils and vegetable broth to a boil in a saucepan
Cover, reduce to a simmer, and cook for 40-45 minutes
When they're halfway done, cook cayenne pepper and onion in olive oil over medium heat in a skillet for 5 minutes
Add bell pepper and cook for 5 more minutes
Add tempeh, oregano, paprika, all purpose seasoning, chipotle powder, sea salt and black pepper and cook for 8 more minutes
Add ketchup, BBQ sauce, mustard and soy sauce and stir well
If lentils are done, add them to the skillet and stir to combine for 5 minutes-if not, remove tempeh mix from heat and wait until lentils are done and then cook again for 5 minutes over medium heat
Serve over whole wheat buns!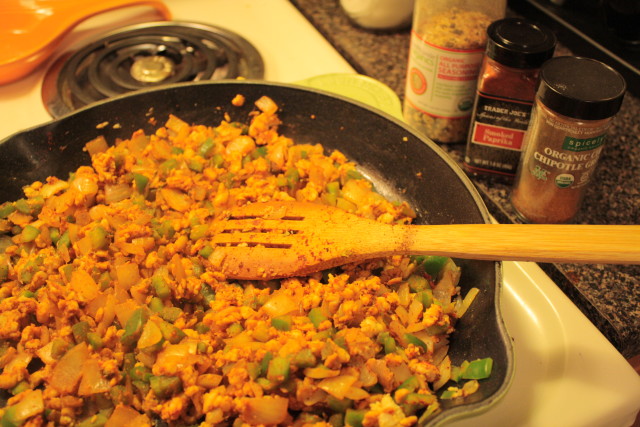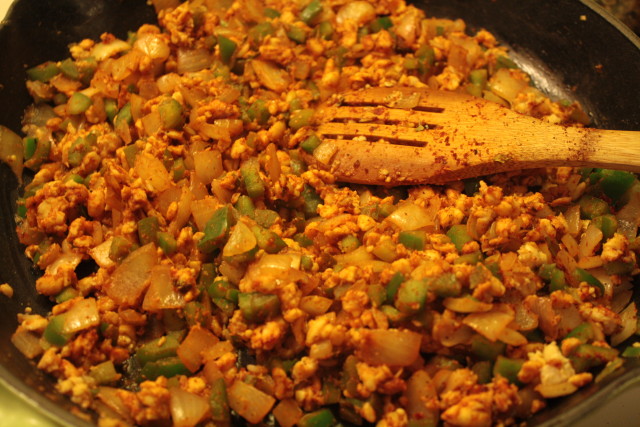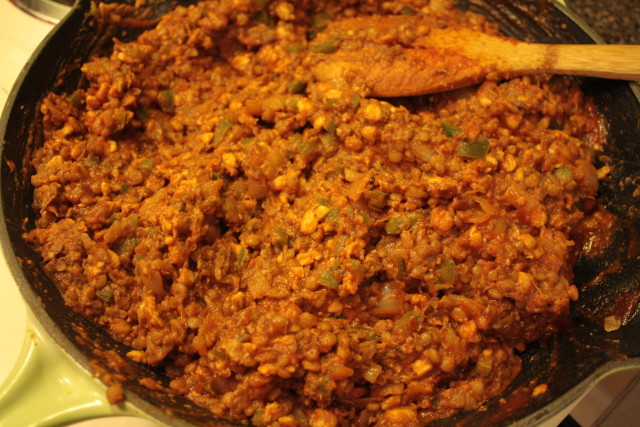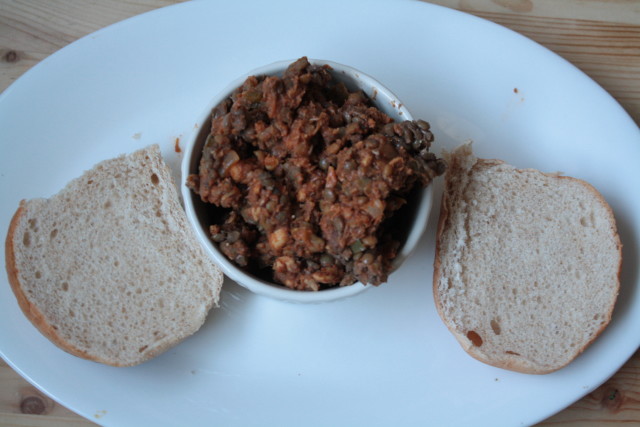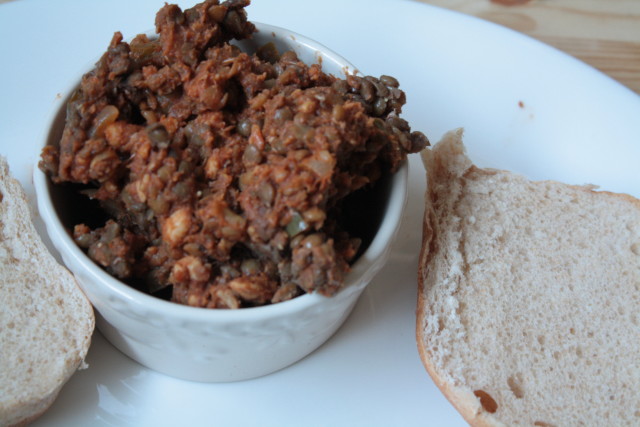 Related posts: