Such a long name for this little delectable treat 🙂
The old-fashioned Rice Kripies always make me nostalgic for Easter. I can't remember why, but maybe we always made them for the Easter Bunny? Who knows. But marshmallow squares equal springtime to me and I am definitely in that mindset. Winter is officially gone and it's not totally freezing here in Boston. April showers, Starburst jellybeans (always in my adult Easter basket and one of the few that are vegan!) and 7 PM sunsets are on the horizon and I couldn't be happier!
I've been testing recipes for an upcoming cooking demo, and the wellness center that's hosting me has some yummy, organic vegan items that I don't usually use for myself. Since they let me try them for free, I was instantly drawn to their Dandies marshmallows. They're on the pricier side, but well worth it and totally legit in my opinion. These taste just like childhood to me and I can't wait to share them on Easter!
1 10 oz bag Dandies marshmallows
3 cups puffed millet
3 cups organic cornflakes
3 tbsp coconut oil
1/4 cup shredded coconut
1/4 cup chopped cranberries (optional-yummy, but hard to get them to stick in the batter)
In a saucepan over medium heat, melt coconut oil
Add marshmallows and cook over medium heat for about 6-8 minutes, stirring occasionally until completely melted (it'll look like a big ball of fluff)
Quickly stir in millet, cornflakes and coconut and continue stirring until everything is well incorporated (takes a bit of arm strength!)
Press into a 13X9 pan and let cool
Cut and serve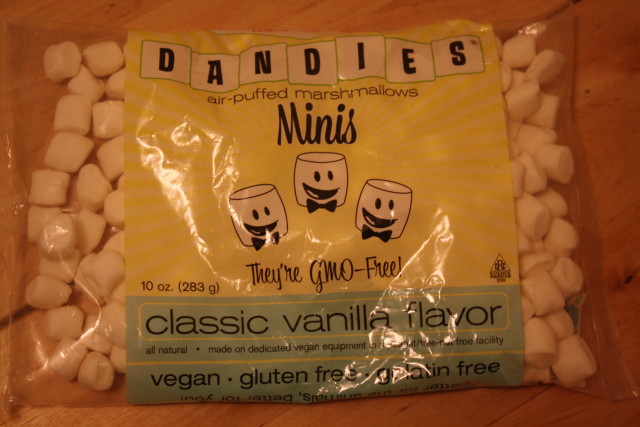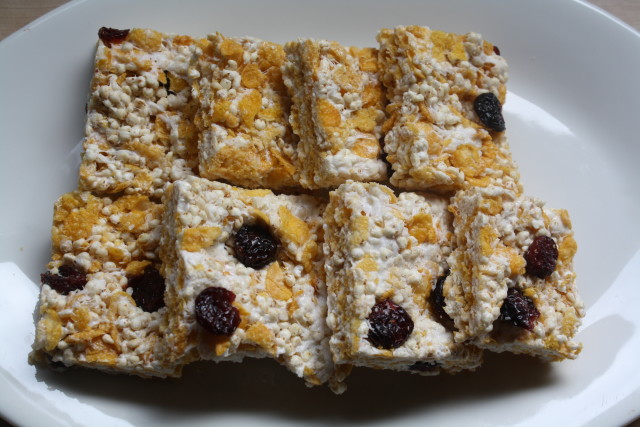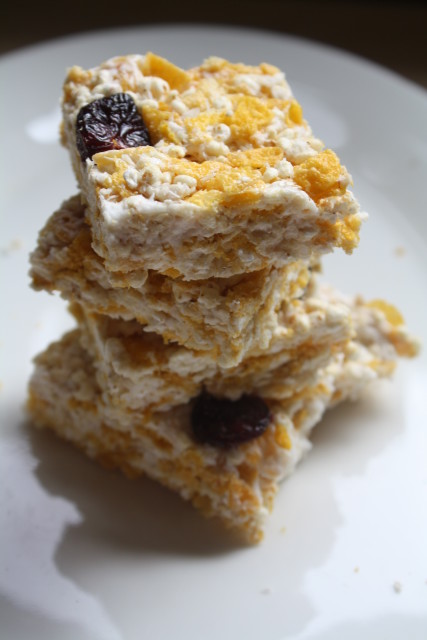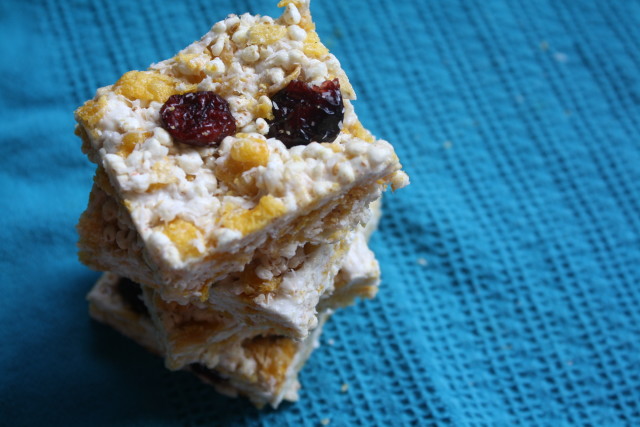 Related posts: