So, like I said, I've been searching for inspiration for some new, crazy delicious raw breakfast options for this April gig I've got going on. And all I know is that I've got to come up with creative ways to use nuts, seeds, fruits and dates.
And these little donut holes were a GREAT find!
I found a similar recipe on Karma Chow, and although they're meant for breakfast, they could easily pass for dessert. Which seems to be the case for the majority of both raw or vegan recipes-they can double as dessert too.
Reason #876349647038754875 I love being vegan 😉
1 1/2 cups raw cashews
1/2 cup pecans
1/4 cup shredded coconut
1/4 cup maple syrup
6 dates
1 tsp pure vanilla
1 tsp cinnamon
Dash of cloves and nutmeg
Cinnamon and shredded coconut mix for coating
Blend all ingredients together except for coating mix, until a dough forms
Form into small balls and then roll into the coconut/cinnamon mix until completely covered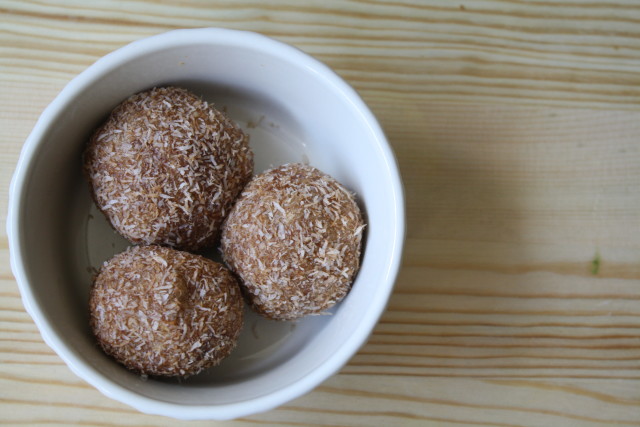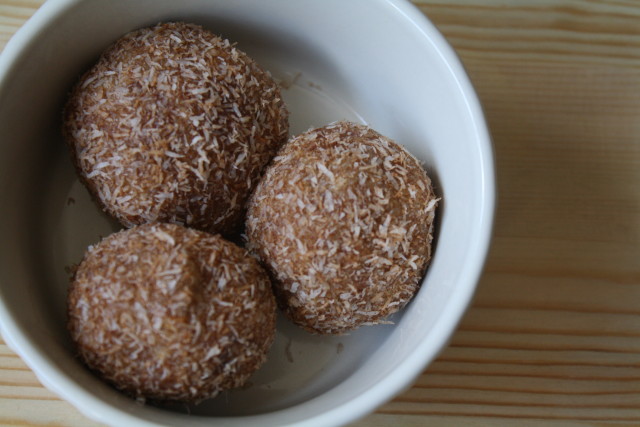 Related posts: