While I may be lacking in the form of new recipes, I am certainly not disappointing with the giveaways, am I?
I've actually got contests lined up through June for freebies from some amazing, vegan, organic companies you've (maybe) never heard of. I am beyond excited about all of them and know you will be too!
I am also BEYOND (pun intended) excited to be bringing you another giveaway from every vegan's favorite faux meat company-Beyond Meat, of course. I am generally pretty vocal about my distaste for processed, fake chicken or beef products, but we all know that Beyond Meat is far superior to most brands. With just a few simple non-GMO ingredients, these mock chicken strips so closely resemble the real deal it's almost disturbing. They literally can replace the chicken or beef in ANY dish, and I guarantee any carnivore would never be able to tell the difference.
If you're plant-based you've probably already been exposed to the deliciousness of Beyond Meat. So tell all your non-vegan friends about the giveaway, so they can try it out! Here's a few snapshots of some super yummy Beyond Meat dishes prepared by a friend of mine, who's on the brink of vegetarianism-and she was totally impressed (thanks Sara!)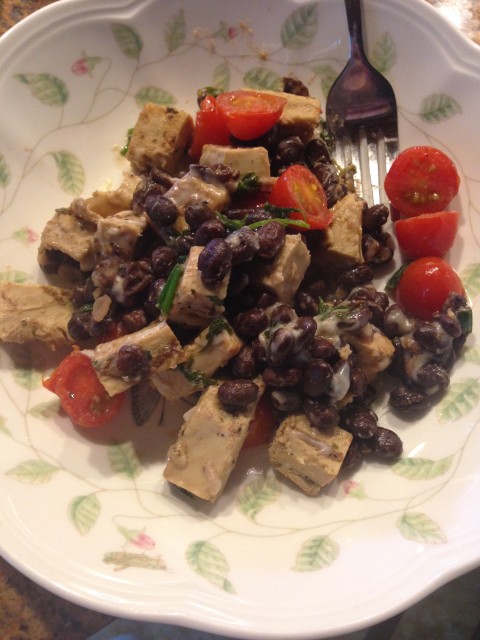 (Beyond Meat Chicken Strips with  grape tomatoes, black beans, cilantro, scallions, cumin and lime)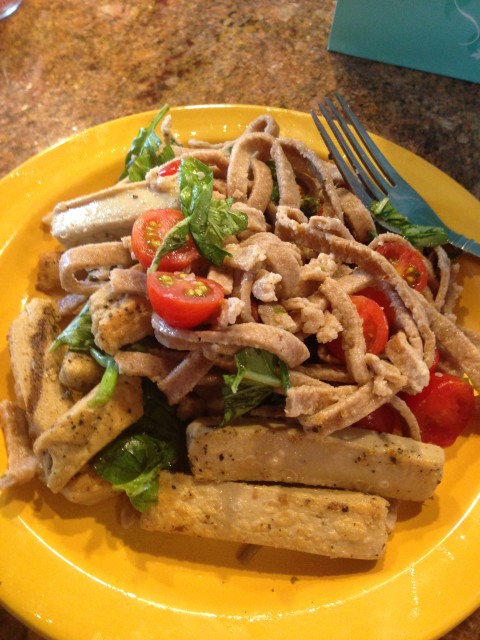 (Beyond Meat strips with homemade wheat pasta (very impressed!), tomatoes, basil and lemon juice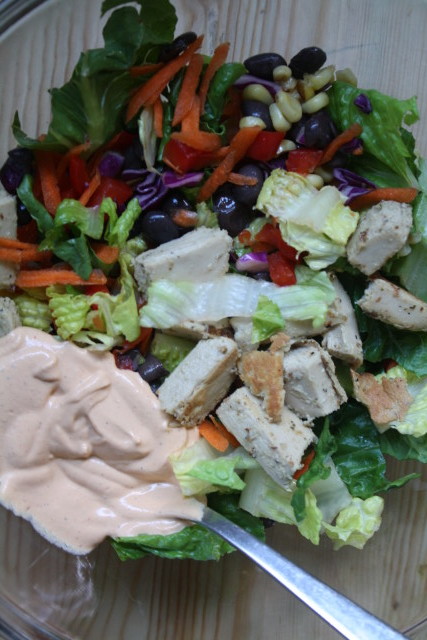 (My all time favorite salad-Beyond Meat chicken with Romaine lettuce, corn, cabbage, bell pepper, carrots, black beans, cilantro, scallions, hemp and cashew garlic chipotle dressing)
AND here's what you can win!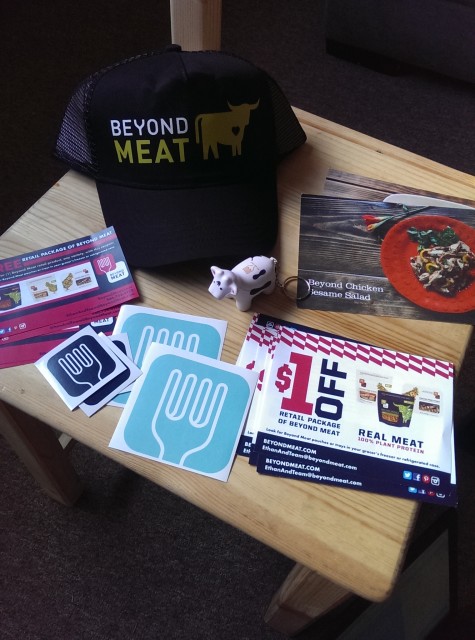 Related posts: