Soooo didn't I just host a So Delicious giveaway, like, last week?
I bet you're not complaining though…I'm definitely not.
So Delicious seems to be rolling out new products monthly, all of them better than the last batch. Well, not really. Because I love them all equally. But every new package that arrives at my door is increasingly full of more organic ingredients, less processed chemicals and….drum-roll please….NO CARRAGEENAN!
So even though I am not a huge fan of plant-based yogurts or creamers, I was super thrilled to try some of the new kinds from SD. Mainly because the yogurts came in some kick ass flavors instead of the bland, plain variations I've tried before. And even though I am not a coffee drinker, I found some awesome alternate uses for them.
Here's the rundown on the latest and greatest from So Delicious. And enter yet another Vegan Pact/SD giveaway below!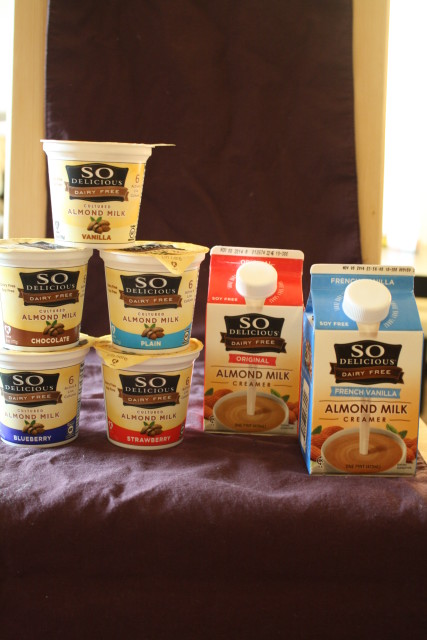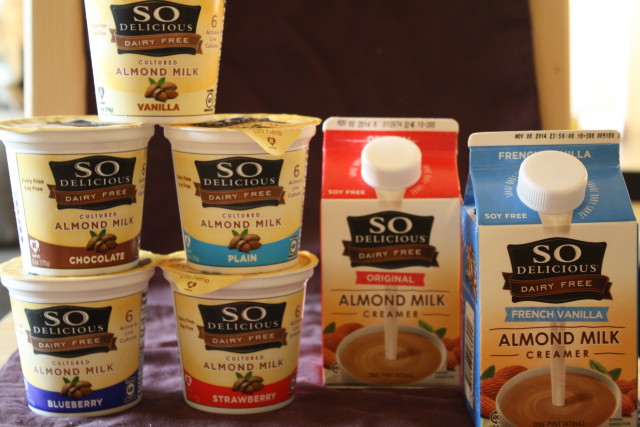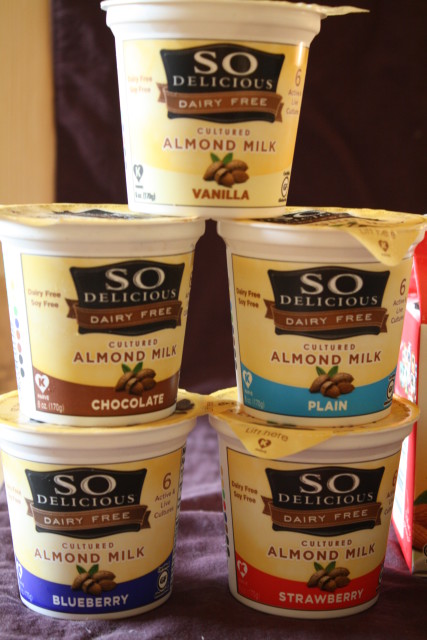 BLUEBERRY YOGURT: I think the blueberry version was the closest in taste to what non-vegan blueberry yogurt used to taste like. It was sweeter than the others, but not overwhelmingly sugary. I loved the bits of real blueberry and the texture was great overall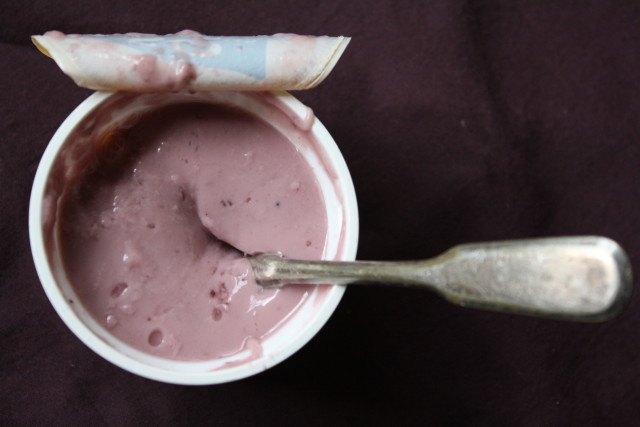 CHOCOLATE YOGURT: Definitely my favorite! But was it yogurt-like? I honestly thought it tasted closer to a pudding or mousse. Which I absolutely am not complaining about. It was rich and velvety and I had it after dinner one night rather than eat it as breakfast. And that's my favorite part about being vegan. That blurred line between what qualifies as breakfast or dessert-either way there's not guilt because it's all healthy!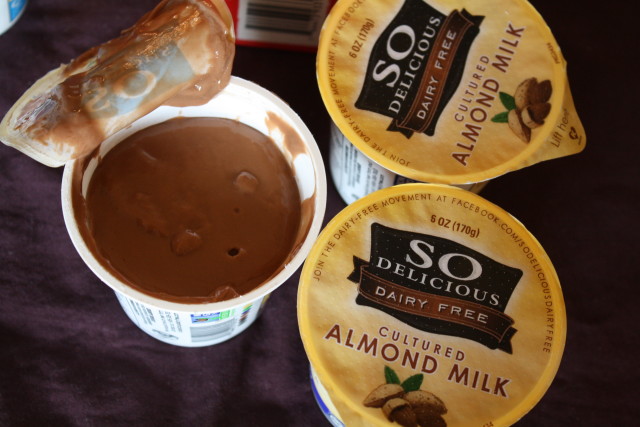 STRAWBERRY YOGURT: I LOVED the strawberry, too. The chunks of strawberry were so yummy and more prevalent than the blueberry one. It wasn't really sweet, and had a slight chocolatey undertone. They do contain carob so I suspect that might be the reason why. It was quite refreshing by the pool though…as you can see…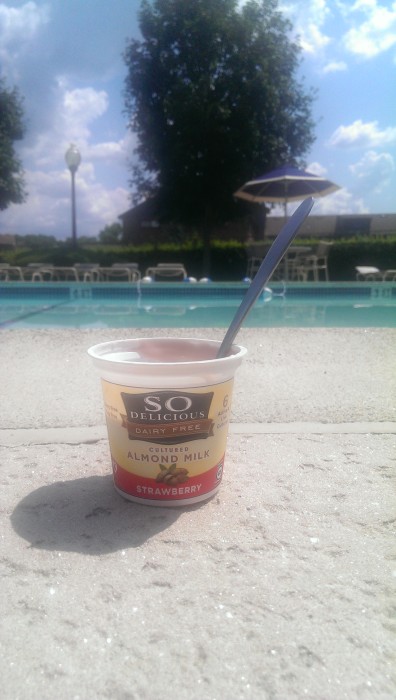 PLAIN AND VANILLA YOGURTS: So, I have nothing negative to say about either one. Like I mentioned before, I am not a huge fan of the plain versions, only because it tastes a little "blah" when you eat them as is. I did, however, ass each of them to smoothies and the creamy quality they both produce is spectacular. And because they're not too strong in flavor, they blend in well with whatever smoothie you're making.
FRENCH VANILLA CREAMER: No coffee for you? No problem! This creamer was great for making vegan ice cream, and I also splashed some into smoothies as well. The vanilla flavor is truly perfect and adds an awesome touch of sweetness to smoothies, too.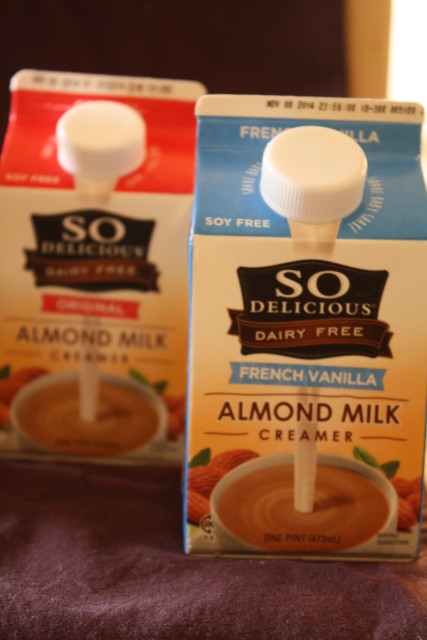 PLAIN CREAMER: If you're making a creamy pureed soup or a thick, sauce of some kind, then this creamer should be a go-to additive. I added it to a summer squash soup and a vegetable tofu curry (recipe coming soon!) and it make it super silky, without adding much almond flavor.
Related posts: