Anddd the fall recipes commence now.
Dozens of pumpkin beers later, I am finally starting to accept the autumn season. My utter depression is suppressed only by all the fall activities I planned this past week. Witches Woods mid October, the Topsfield Fair in a few weeks, hopefully a trip to the White Mountains. And of course, we can't forget my annual apple picking adventure with all my friends from my old job.
Each year, we set out to the orchards and I have some new, brilliant apple recipe in mind. 10 lbs of apples later, I usually also have lots of apple crisp, baked apples and homemade applesauce.
Now that I've made this fall fruit breakfast bake, I know for sure I will making it numerous times after my bounty has been picked next weekend. If you're not a rhubarb lover(I am a HUGE fan, but not everyone is), I would sub it out for more apples and pears. This bake was based off a version I saw in the Oh She Glows cookbook. Which is amazing if you haven't checked it out yet!
2 1/2 cups gluten-free oats
2 cups almond milk
1/2 cup organic applesauce
2/3 cup chopped walnuts
1/4 cup pure maple syrup
1 1/2 cups chopped apples, peeled
1 1/4 cup chopped rhubarb
1 cup chopped pear, peeled
2 tsp pure vanilla
3 tsp cinnamon
1 tsp lemon juice
1 tsp baking powder
1/2 tsp sea salt
1/4 tsp each nutmeg, ground ginger and cloves
Preheat oven to 375 degrees
In a mixing bowl, stir together oats, cinnamon, baking powder, salt, nutmeg, ginger and cloves
In another bowl, mix together almond milk, applesauce, maple syrup and vanilla
Pour wet mix into dry mix and stir
Toss together apples, pear and rhubarb in lemon juice
Pour fruit into a greased 2 qt baking dish
Top with oat mixture, then sprinkle walnuts on top
Bake at 375 degrees for 30 minutes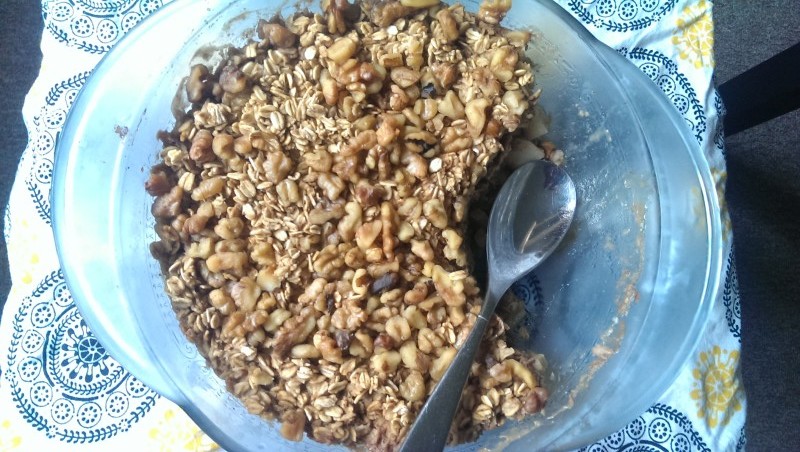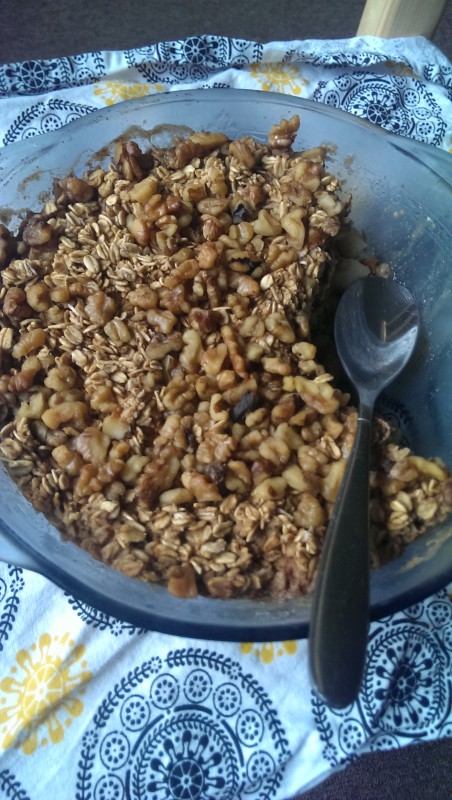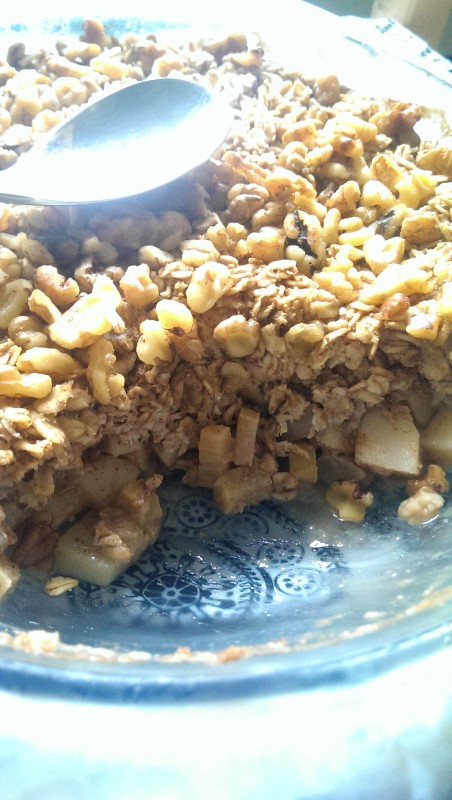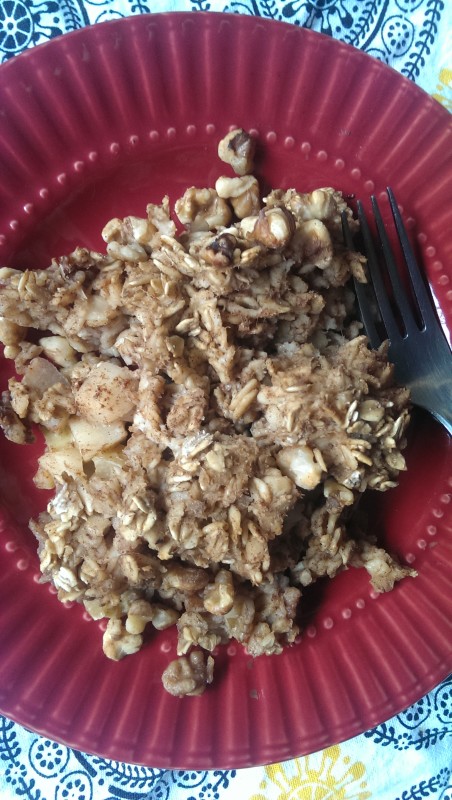 Related posts: