I must admit. I keep claiming that I've accepted the fall season. That I finally came to terms with the pool ending, my tan fading and the fact that I'll be borderline hibernating the next six months. I've acted like it just HAPPENED. That all the sudden I woke up on a 40 degree morning and decided "Hey, I'm OK with this crap weather. I'm fine with the sun soon setting before 4 PM. I don't care that I'm back to a pasty pale skin tone. Or that'll I'll be vitamin D deficient til next May".
Is that how it came across?
Because I've been eerily cheery about all my fall recipes. About the autumn season arriving. But it didn't exactly just happen.
No, my seasonal acceptance was triggered by yet, another incredible package from So Delicious. Full of pumpkin ice cream bars, candy corn frozen treats, coconut milk whipped cream and not one, not two, but THREE amazingly decadent holiday drinks from one of my favorite plant-based brands.
While I always enjoy any new or improved products from SD, this one was by FAR the best. So many fall products releases, I can barely wrap my head around it. I don't think I've seen such creative vegan ice cream desserts before and I certainly have not seen plant-based whipped cream prior to this shipment. Add to the fact that this sweet box of goodies showed up at my door just hours before I had planned a girls night. Incredible late night drunk munchies to share with my friends? So Delicious, you are too perfect!
CANDY CORN BARS: Is this real life? I don't think there's another frozen vegan dessert you'll find that even comes close to being as good as these bars. They're super cute and reminiscent of those junky ice cream pops I'd get from the ice cream truck when I was a kid. They're layers of silky orange ice cream, then a deep vanilla and topped with a chocolate sauce covered top. I love candy corn as it it, but this just deepened my adoration  for the Halloween candy. My veg friend who tried this one was also in love….I couldn't bear to share more than one though!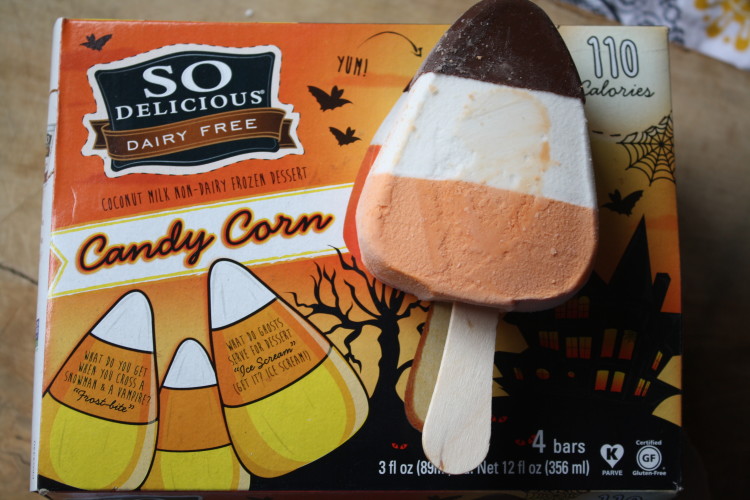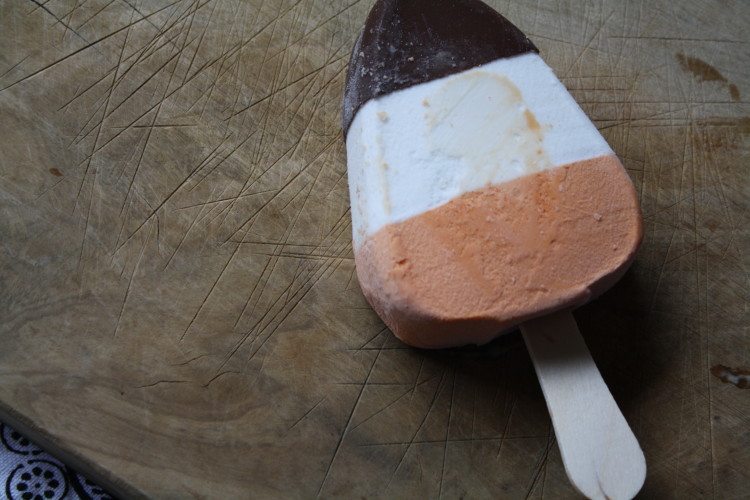 PUMPKIN BARS: All hail, everything pumpkin spice, right? All I really enjoy when it comes to pumpkin flavored foods is pumpkin beer. And maybe bread once in awhile. But this ice cream bar tasted like a liquefied version of my fave fall beer, Pumpking, and I was in heaven. They're really creamy and have the perfect amount of pumpkin spice, without being overly sweet. And again, super cute, simply designed bar.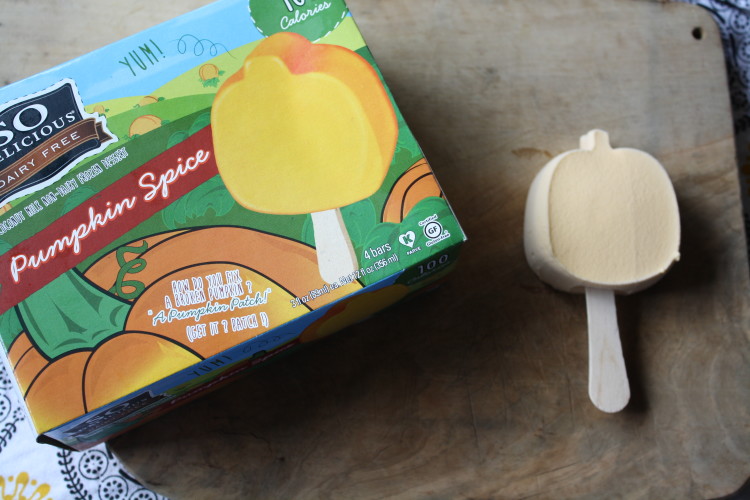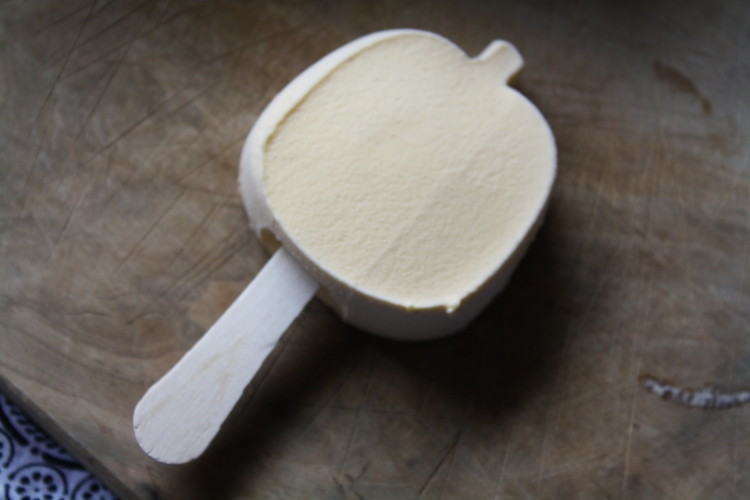 WHIPPED CREAM: I got both the full and light versions of this incredible vegan whipped cream. I haven't had whipped cream in sooooo long and honestly forgot how much I loved it. I was astounded by how insanely perfect the taste and consistency of the light version was. The full one was awesome too, just had a little thicker consistency. My gut instinct is just to eat it straight up out of the container, I am THAT addicted to it. But my head says to chill out and come up with some really great dessert with it. Stay tuned, and I'll try not to eat both tubs before I get around making something…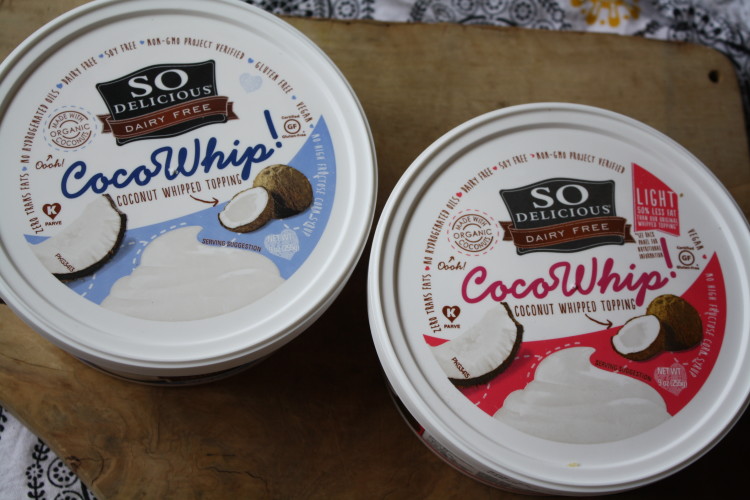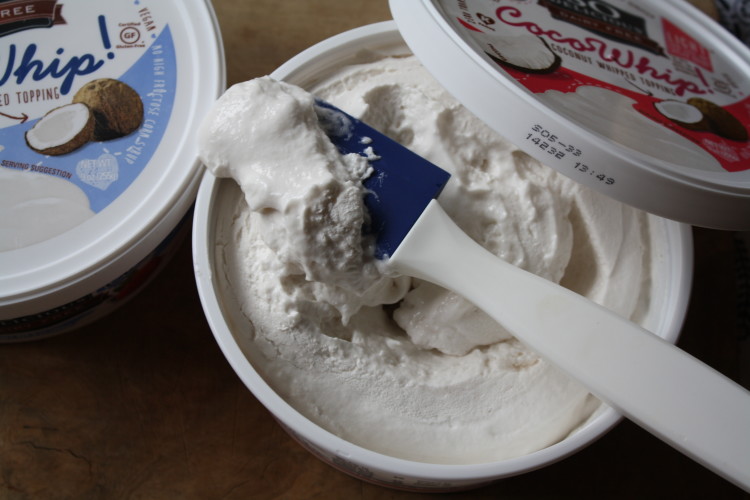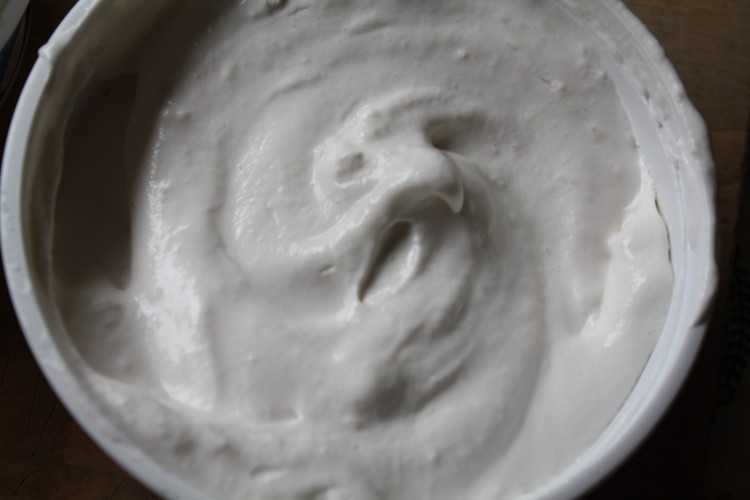 HOLIDAY DRINKS: I don't even know where to begin here. What's not to love about delicious Pumpkin Spice, Mint Chocolate and Eggnog flavored drinks? I'll admit, I rarely stray from my strict "water and beer only" regime. Outside of smoothies, I am not a fan of many other drinks. Juice of any kind, coffee, tea….none of them really appeal to me. But when I do get the urge for that rare drink, I make sure I'm really indulging. Which is exactly what happened with these three. They're all fairly heavy and I could only consume small amounts at a time, but that was more than enough. The pumpkin spice was truly perfect. It's got that quientessential taste that everyone's searching for as soon as August ends. Not being a huge pumpkin flavored fan, I was immensely surprised at how much I liked this. I felt the same way about the Mint Chocolate, since I am not a big mint lover. But apparently I am when it's mixed with chocolate. I can't help but think this flavor is meant to be paired with some kind of alcoholic beverage. And finally…the eggnog. Which I have to admit totally grossed me out in my pre-vegetarian life. I can't say that I'd ever even had it in my life, but if this SD version tastes like the real deal-I completely understand why everyone loves it. It has such a rich sweetness, I can't really put my finger on what it is that got me falling so in love. But it really was super yummy and I drank up this bottle the fastest. I intended on sharing for Thanksgiving-but I guess that won't be happening!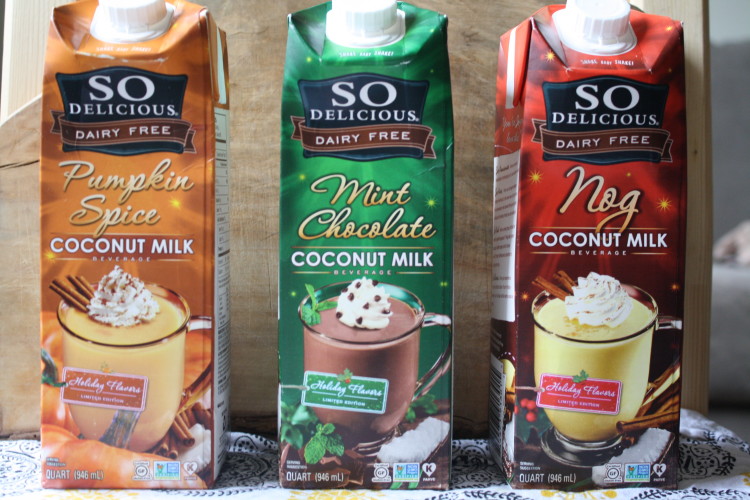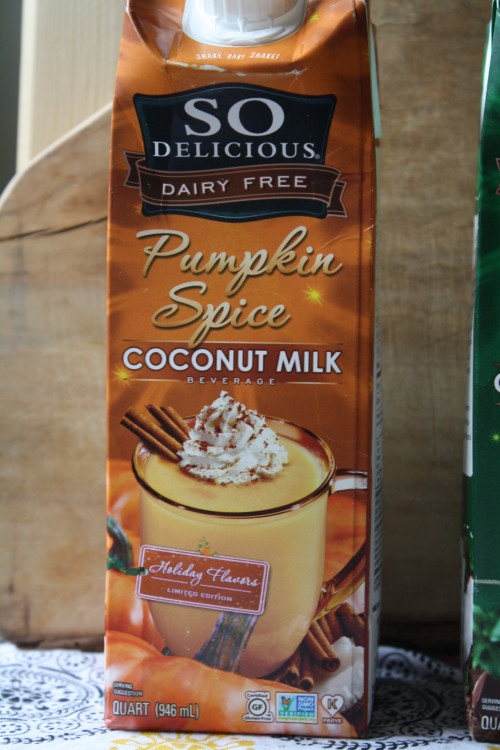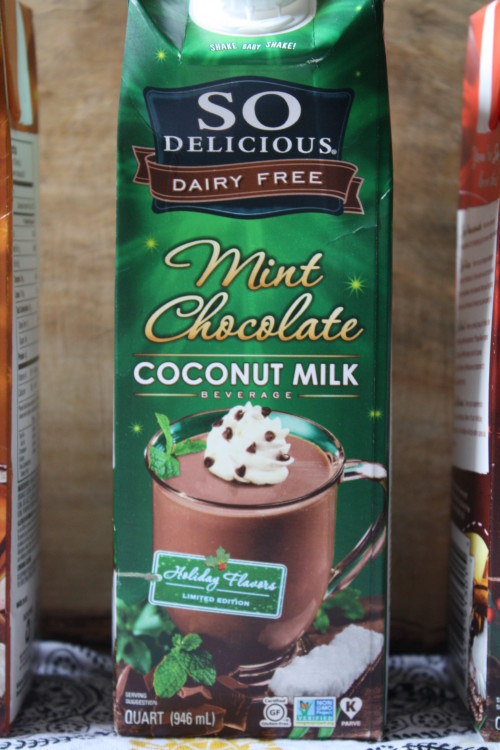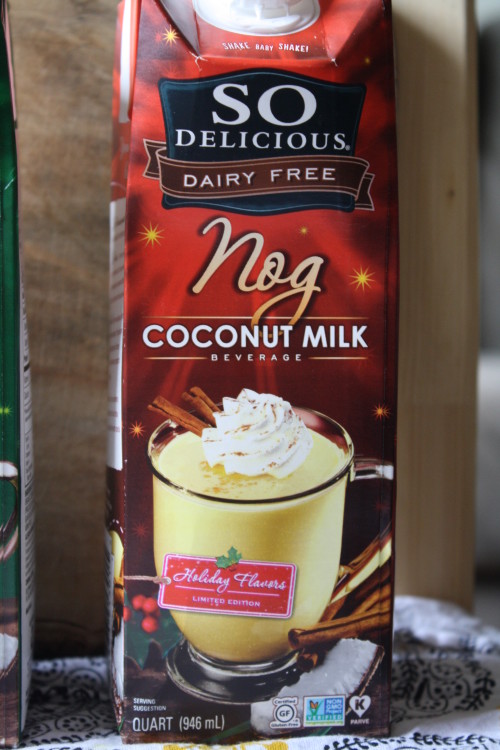 But on the lookout for the latest and greast So Delicious products-and enter our giveaway to try one for free!
Related posts: