This literally might be the greatest pumpkin pie in the history of pumpkin pies. No joke.
I knew I wanted to use my favorite raw crust this Thanksgiving rather than try to mess with a homemade, gluten pie crust. The only issue was, I wouldn't be able to bake the pie crust. So instead, I made the filling and quickly heated it on the stove and then that was it! Just let it settle for an hour, and it was ready to go.
I paired it with some coconut whipped cream, and OMG, it was heaven. Perfectly rich, not soup or thinning like some vegan pies can be, either. I HAD to eat the first piece prior to Thanksgiving just so I could get a picture, and I seriously considered telling everyone I forgot to make a dessert the next day so I could keep it all for myself.
Of course, I know they'd never buy that story, and alas, I was forced to share the goodness.
You're welcome everyone!
PIE CRUST
1 cup raw walnuts
1 cup raw almonds
3/4 cup Medjool dates
2 tbsp maple syrup, plus more if needed
PIE FILLING
16 oz pumpkin puree
3/4 cup cashew butter (I had leftover raw cashew cheesecake filling leftover that worked great, but I realize most people won't have that laying around!)
1/2 cup maple syrup 
1/2 cup coconut milk
1/4 cup coconut sugar
2 tbsp ground flaxseed
1 tsp pure vanilla
2 tsp cinnamon
1/4 tsp each of nutmeg, cloves and ground ginger
For the crust, pulse all ingredients in food processor until a sticky meal is formed
Press into pie dish
Blend together all pie filling ingredients until smooth
In a shallow saucepan over medium heat, whisk filling continuously for at least 5 minutes until the mixture thickens
Pour into pie dish one thick, and then let set in the fridge for at least one hour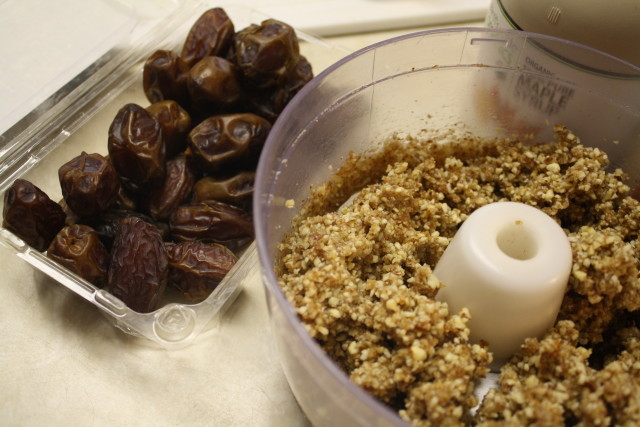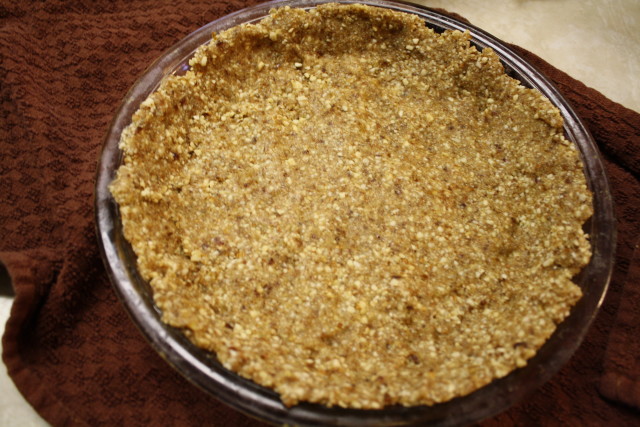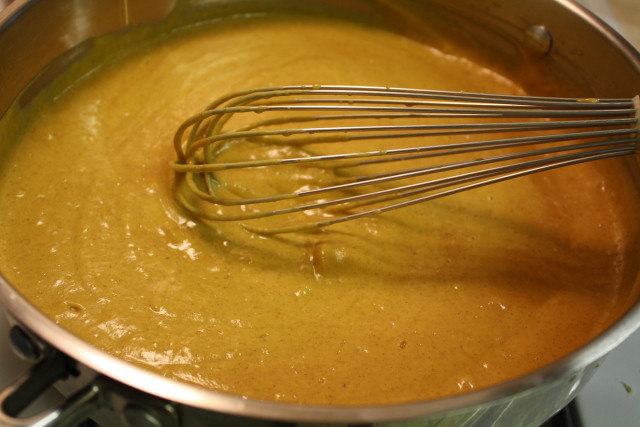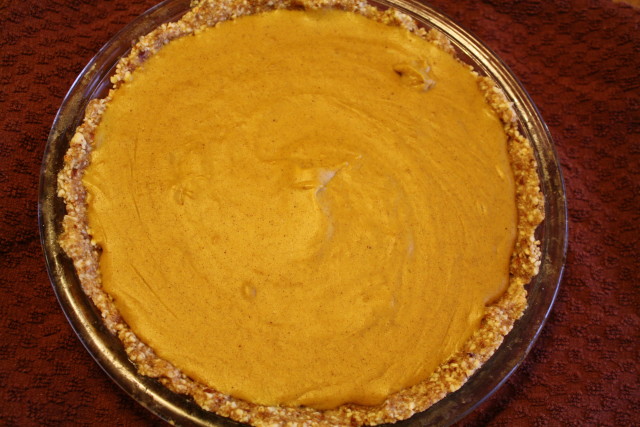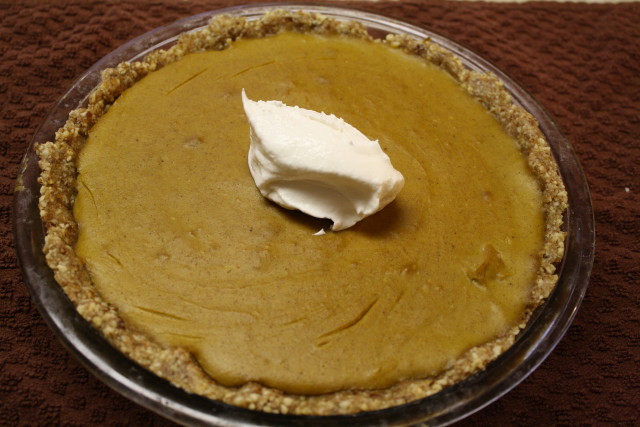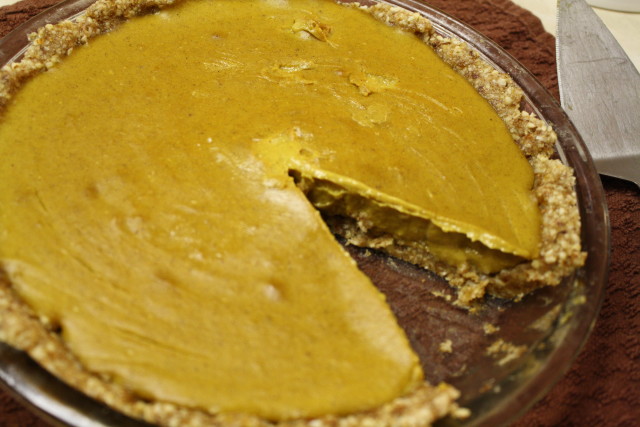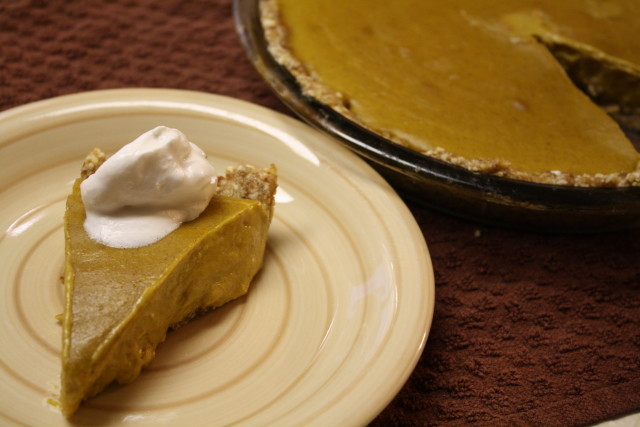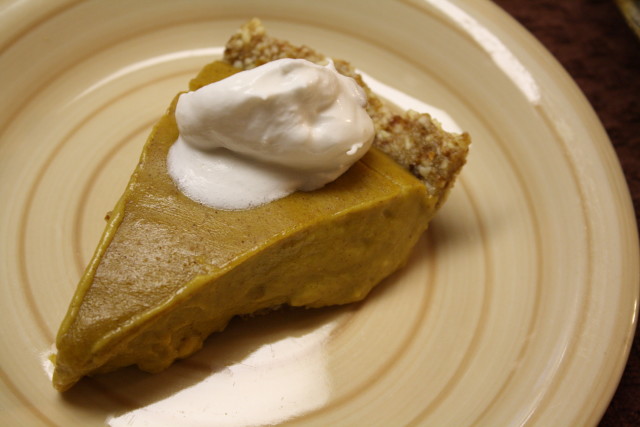 Related posts: