Slacker.
That's all I have to say about me as a blogger recently. 
After a whirlwind fall season, non stop cooking and teaching, I was ready for a little break. Knowing that I am COMPLETELY booked for classes through May after the new year begins, had me really looking forward to a slow December. No one is super focused on cooking classes or booking sessions to take place this month, and I am more than OK with that. I'm a hard worker, but all those 16 hours days in October and November had me dying for a break.
So even though I'm not teaching much the next couple of weeks, PLEASEEE keep me in mind if you're looking for a unique holiday gift for someone you love. I've had so much recently gift private cooking lessons to their friends, family or significant others, and even though I might be biased, I totally think a cooking lesson is an awesome, and super thoughtful gift. 
In keeping with my relaxation this month, I am working with extremely easy recipes. I'm also more concerned about getting to the gym and yoga, which fuels my ever evolving issue with getting in a good breakfast every day. But I am SO in love with this overnight oat recipe, and may eat it every morning between now and New Year's Day. I think for my next batch, I may cook down some fresh cranberries instead of using dried ones, simply because I think it'll look much prettier 🙂 But let me tell you, pretty or not, these overnight oats are insanely delicious and might be my fave combination to date!
2 cups gluten free rolled oats
2 cups almond milk
1-1 1/2 cups fresh or frozen wild blueberries (I think the frozen thaw out prettier though)
3/4 cup chopped walnuts
1/2 cup dried cranberries
1/4 cup maple syrup
2 tbsp chia seeds
2 tbsp hemp seeds
2 tsp pure vanilla
Mix together all ingredients except for blueberries until well incorporated
Pour into casserole dish or mason jars and top with blueberries
Let sit in the fridge, covered, overnight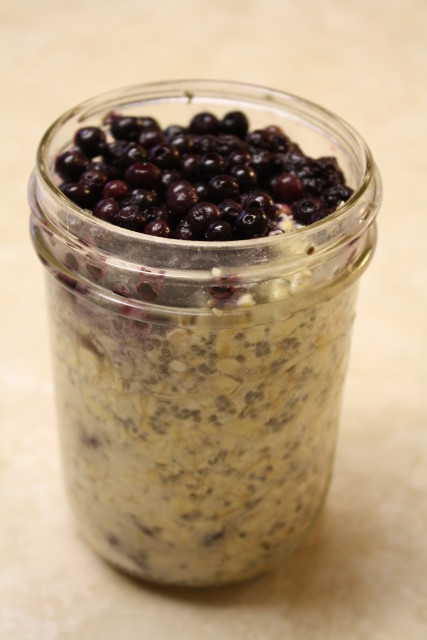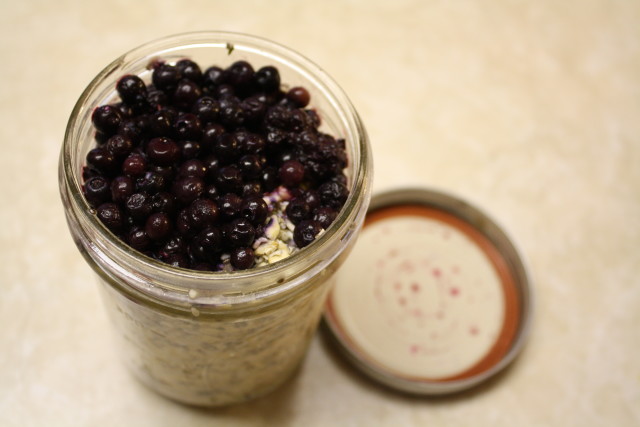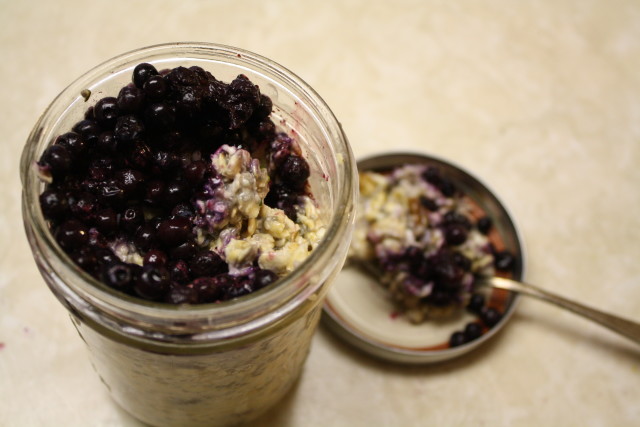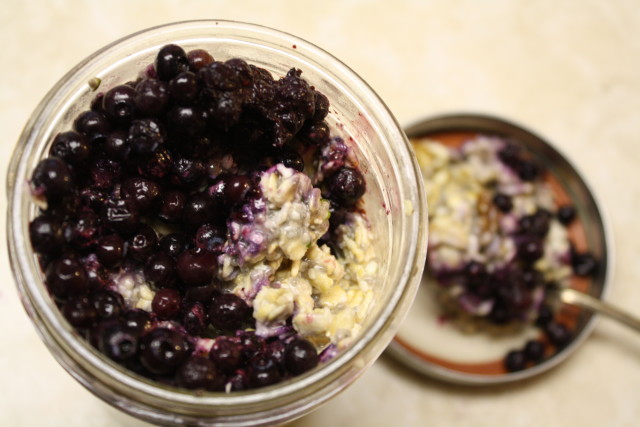 Related posts: