If you didn't know, I have a new roommate…AKA, my grandmother.
I moved into her house about a month ago, after almost a decade of paying ridiculous rent to live in tiny apartments outside of Boston. Fast forward to my current living quarters, and my new (well new to me) kitchen is larger than some of my past apartments. Did I mention I FINALLY have a gas stove, too?
My grandma is also an excellent student…and teacher. She's interested in many of the thins I cook, since most of them, she's never had before. Like kale, tofu, green smoothies or muffins that don't come from a box and are filled with butter and eggs. She's also a great source of insight though-especially when it comes to soups. She's constantly giving me input on what to add to stews, and has asked me about 10 times thus far, if I'm making an escarole soup. Which I was embarrassed to tell her, I have never made before.
But now I have! And I understand why she kept asking me if I'd made it before. It's delicious, hearty, perfect for the season and fairly inexpensive to make.
1 lb dry white beans (I used cannellini)
5 cups vegetable broth
2 large heads escarole, julienned
4 leeks, sliced
2 shallots, sliced
1 1/2 cups chopped celery
1 cup chopped carrots
1 can 15 oz organic fire roasted tomatoes
1/3 cup julienned fresh basil
1/3 cup minced fresh parsley
1/4 cup nutritional yeast
1/4 cup olive oil
7 cloves garlic, minced
All purpose seasoning, salt, black pepper to taste
Crushed red pepper
Over medium heat, cook crushed red pepper in oil
Add leeks and shallots and cook for 8 minutes
Add garlic, carrots and celery and cook for 5 more minutes
Add all remaining ingredients except basil and parsley and bring to a boil
Partially cover and simmer for at least an hour or until beans are cooked
Add parsley and basil and serve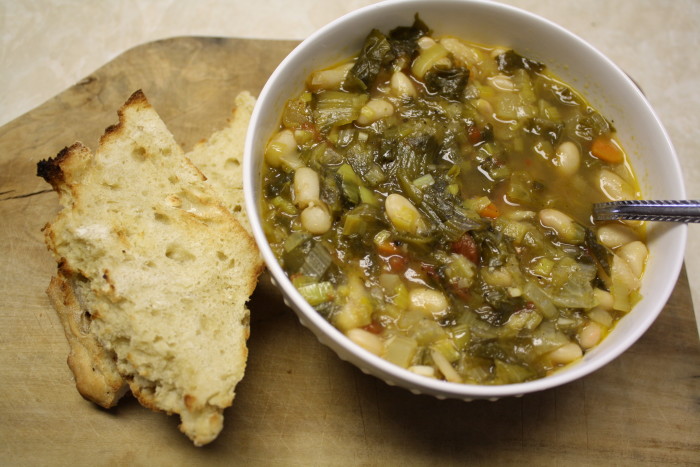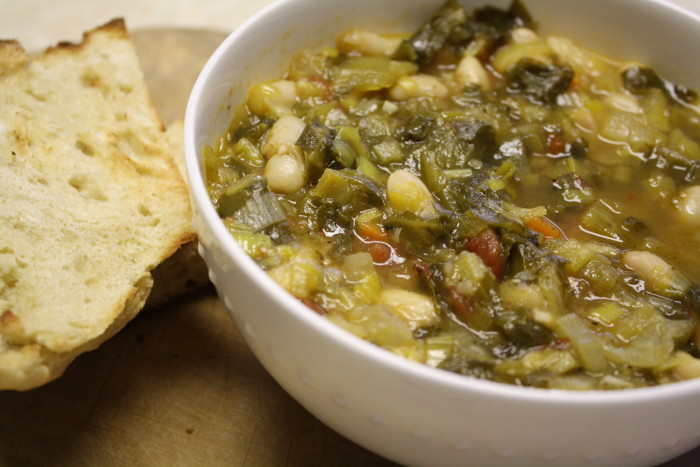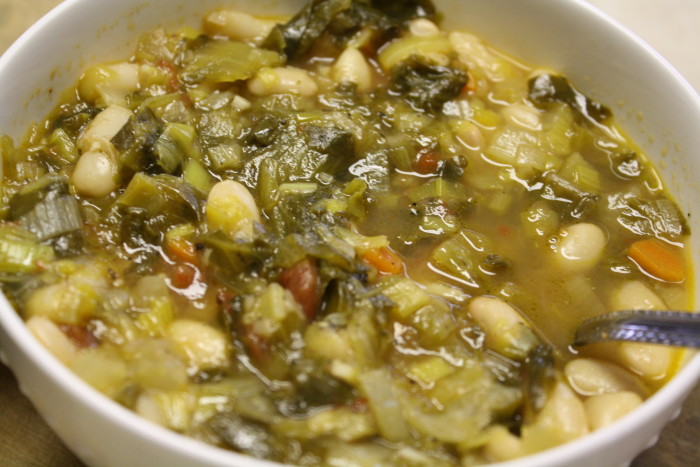 Related posts: