I bet you never thought you'd get a recipe out of me again, did ya?
I could go on and on about how busy I am, but you've heard it all before in pretty much every post the last few months. Which in retrospect, is a great thing. Being overbooked and super busy is probably the best problem you could have. My classes…amazing. My clients….awesome. My personal life…incredible. The weather is getting better hiking/wedding/pool season is almost here and it's only gonna make things crazier for me.
And I wouldn't have it any other way.
Except when it comes to the blog. I've come up with so many new delicious recipes and just want to share all of them. But find it really difficult to sit down and get that shit done.
So thankfully, I DO have to type up new recipes for class handouts, which is exactly what happened with these unreal mini tempeh pizzas. Such a big hit in my new Dude Food Goes Vegan class and I only wish I had better pics to share!
2 packages organic tortillas, cut into rounds
2 8 oz packages organic tempeh, crumbled
2 cups organic tomato basil sauce
1 1/2 cup diced zucchini
4 tbsp tamari
2 tbsp olive oil
1 tbsp fennel seed
2 tsp dried basil
2 tsp oregano
3 cloves garlic, minced
Sea salt and black pepper
CHEESE SAUCE
1 cup raw soaked cashews
3 tbsp nutritional yeast
1 tbsp almond or coconut milk
1 tbsp olive oil
1 tbsp lemon juice
1 clove garlic
Sea salt
Preheat oven to 375 degrees
With a cookie cutter  make about 3 inch circles out of your tortillas (about 3 circles per tortilla)
Lay each circle into a muffin tin and bake at 375 degrees for 10 minutes
Meanwhile, spread tempeh crumbles in a skillet with enough water JUST to cover it and cook on medium high heat in a skillet until most of the water is absorbed
Once absorbed, add zucchini, garlic, tamari, olive oil and spices and cook for 5 more minutes over medium heat stirring frequently
Add sauce, stir, and set aside
For the cheese, add all ingredients to a blender and blend til smooth
Remove tortilla shells from oven, spoon in 1 or 2 tbsp tempeh crumbles, top with 1 tsp or so of the cheese and then place back in the oven to cook for at least 5 more minutes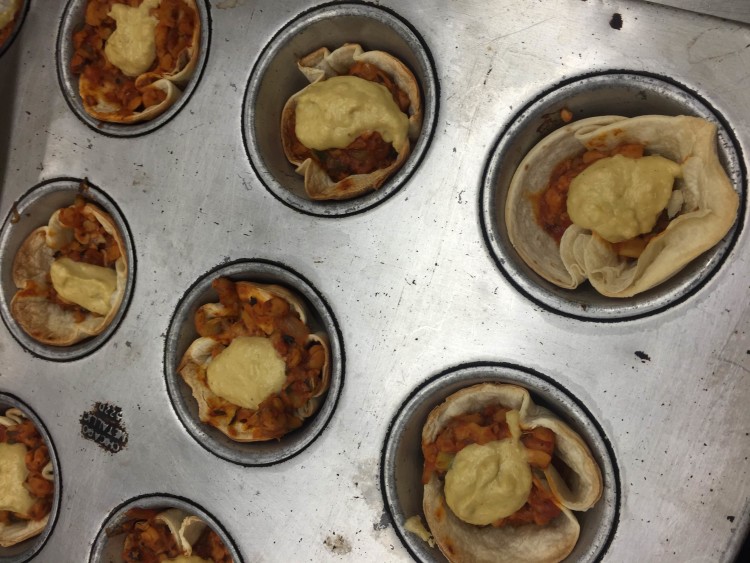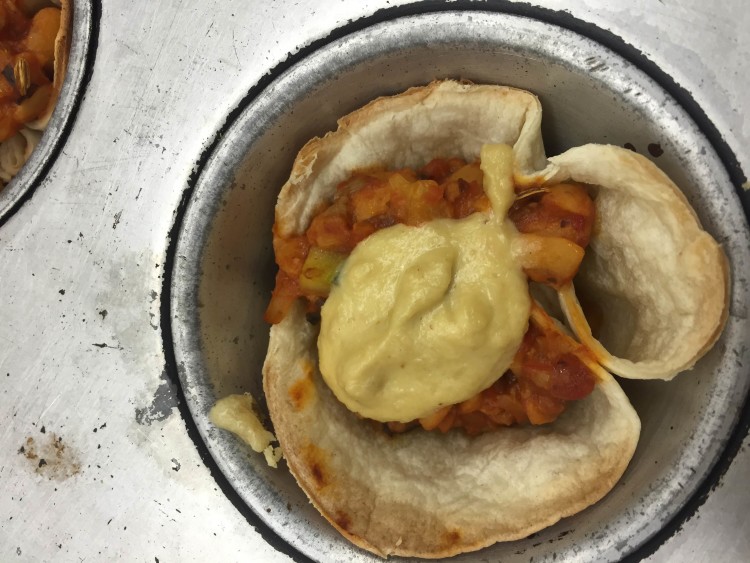 Related posts: