Easy seems to be the theme of my recipes as of late.
But can you blame me?
I have millions of elaborate recipes floating around in my head. I even get as far as to buying all the ingredients. Except then I lose all ambition to execute them when the idea of a sunset hike, or patio drinks comes along. I've also made getting to yoga, kayaking every day and going to mediation groups a top priority.
So which do you choose? Healthy activities and great workouts or well-balanced eating?
For me, it's a constant struggle to achieve both on top of working so much. Though both are equally important, I gravitate towards working out since most physical activities can be done outside. And after such a shit winter and 10 feet of snow, it's hard to pass up any chance to get outside the house.
And so, basic recipes are really all I can muster outside of my smoothies and juices in addition to all my yoga, paddle boarding and hiking. But man, are they delicious. Sometimes I forget that simpler really can be better and these mashed sweet potato quesadillas are a no brainer!
MAKES ABOUT 4 QUESADILLAS
4 organic soft tortillas
2 cups mashed sweet potato
1 can organic black beans, drained
1 1/2 cups cooked frozen organic corn
1 cup chopped fresh cilantro
1 cup chopped scallions
1 Roma tomato, deseeded and chopped
2 tbsp sriracha
1 tsp chili powder
1 tsp cumin
1 tsp sea salt
1/2 tsp black pepper
Mix together all ingredients until well combined
Scoop 1/4 of filling into each tortilla half and fold over
Cook in a frying pan with olive oil over medium heat for about 5 minutes on each side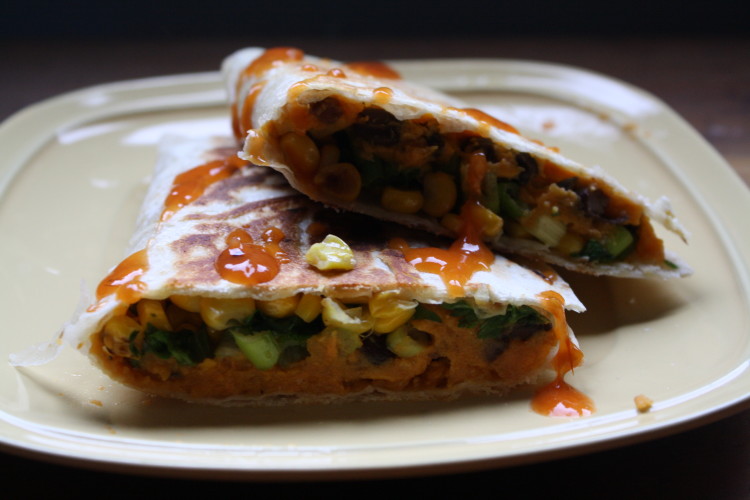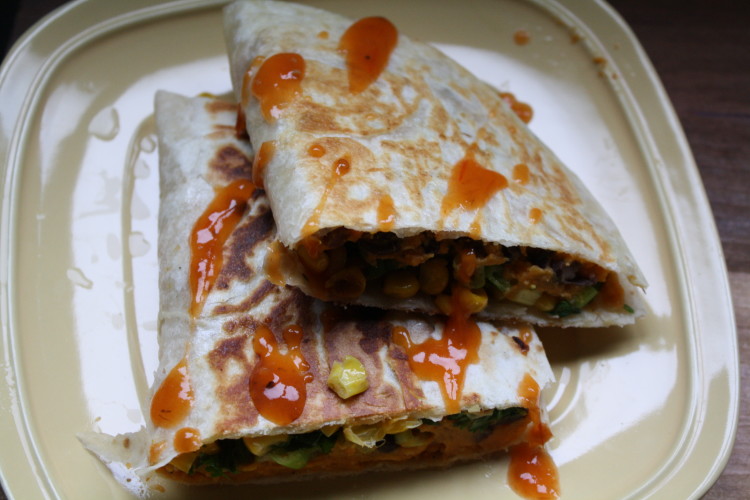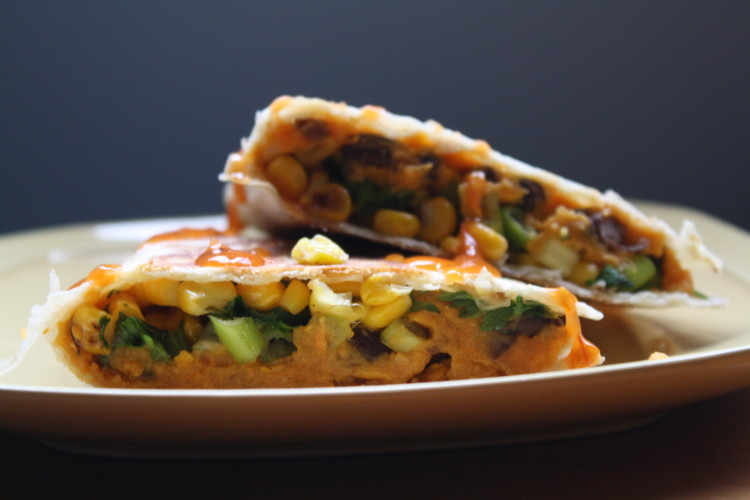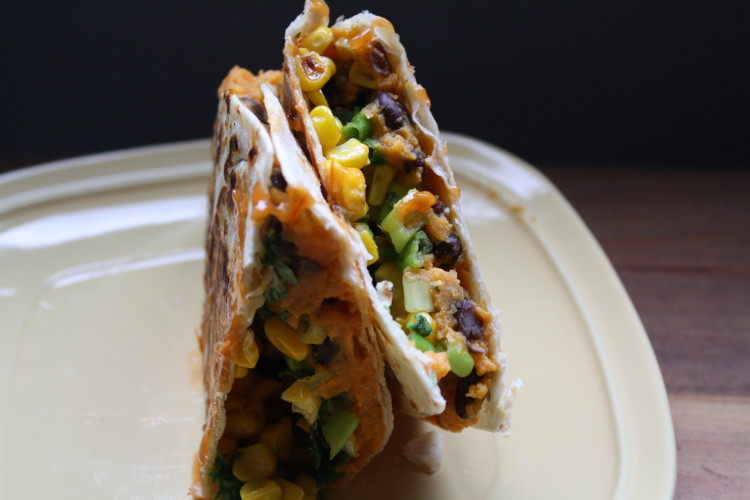 Related posts: