May I present to you the most basic of basic breakfasts?
If you're not familiar with avocado toast for breakfast, you need to get on board with that. I usually top whole wheat toast or English muffins with mashed avocado, crushed red pepper, salt and black pepper and it's my absolute favorite. For breakfast, for lunch, midday snack or post-bar, I enjoy it any time of day.
But if you know me, you know I get bored super easy. With repeat recipes and just in life in general.
By turning my avocado toast into quesadillas though, it felt like a whole new concept. Really all I did was change the carb element, add some tomatoes and nutritional yeast, and voila-a new, simple go-to breakfast option!
1 organic tortilla
1 small avocado, mashed
1/2 Roma tomato, diced
1 tsp nutritional yeast
Crush red pepper, sea salt and black pepper
Olive oil
Smear avocado on one half of tortilla
Top with tomatoes, nutritional yeast, red pepper, salt and black pepper
Fold over and cook in a little olive oil in a frying pan over medium heat, for 3-5 minutes on each side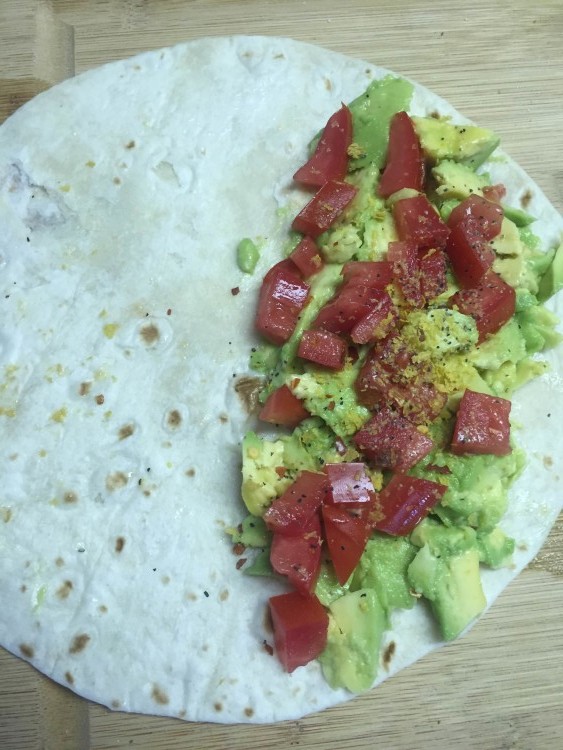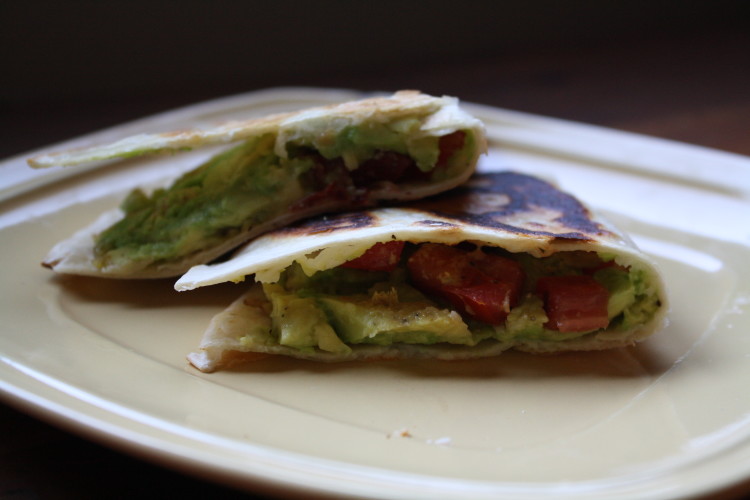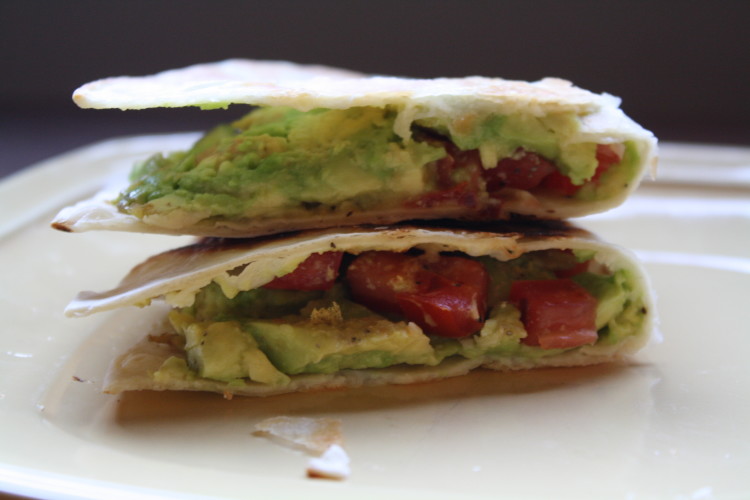 Related posts: