Because pumpkin season isn't going anywhere for awhile.
I won't drink a pumpkin spice latte. Or light a pumpkin fall candle. Or buy all those ridiculous pumpkin butters, pumpkin cookies or pumpkin tortilla chips they have all over Trader Joe's right now.
But I will enjoy fresh pumpkin or boxed pumpkin puree, because it truly is in season and I shouldn't completely avoid it just because it's become so annoyingly trendy.
This chili is pretty basic but absolutely necessary for an October soup recipe. You could sub in butternut squash or sweet potatoes if you wanted!
3 cups vegetable broth
16 oz can fire roasted tomatoes
1 15 oz box organic pumpkin puree
1 1/2 cups kidney beans
1 1/2 cups chickpeas
2 cups chopped green beans
1 yellow onion, chopped
1 large carrot, sliced into rounds
1 jalapeno, minced (optional)
4 cloves garlic, minced
2 tbsp chili powder
2 tbsp cumin
1 tsp oregano
1 tsp all purpose seasoning
Sea salt and black pepper
In a large saucepan, saute onions in some olive oil over medium heat for 8-10 minutes
Add carrots and jalapeno and cook for 5 more minutes
Add tomatoes, green beans, garlic, chili powder, cumin, oregano, all purpose seasoning, salt and pepper and continue stirring 
Add all remaining ingredients and bring to a boil
Reduce to a simmer and cook for another 40 minutes on low heat
Serve with cashew sour cream and fresh cilantro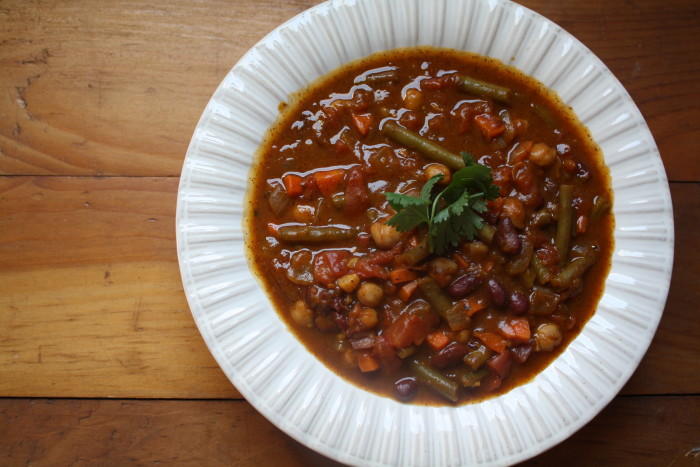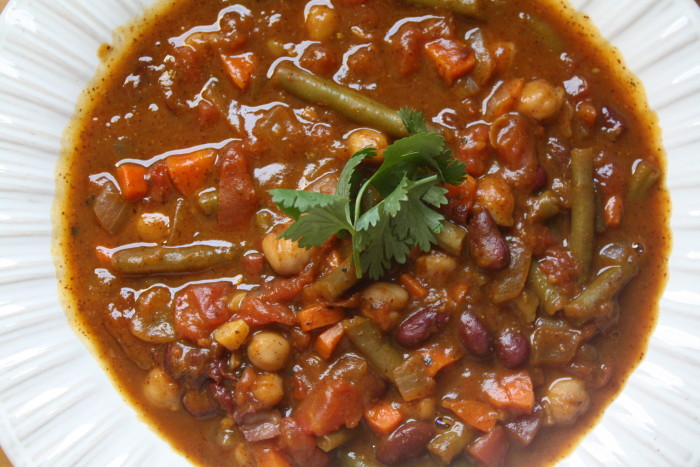 Related posts: