Behold…my only Christmas themed dish this year!
If you know me at all, you know that I am SO anti-Christmas. I hate being forced to spend money I don't have, on shit that my family and friends probably don't want or need. I hate the greediness. I hate the mall. I hate shopping. I hate that Thanksgiving is virtually overlooked because everyone is too busy standing outside of some random store all night.
And I am totally OK with being a Scrooge.
What I do love is spending time with my family. Partying with all my friends who are home to visit. Ice skating. Watching "Elf" with my brothers. Taking Bella to look at Christmas lights.
And eating. Eating. Eating. Eating. 
Leading up to Christmas is one of the few times I really cook and bake a lot for myself. Mostly so that I don't starve during all my Christmas parties, since no one else makes anything vegan. If you know me, you know I only do no-bake desserts and snacks so I've got plenty of those already made for the holidays. What I didn't have was a new, festive entree to share. 
And so, for my annual potluck with all my friends, I decided on doing a red/green pizza. Because vegan pizza is always acceptable to people who claim to hate vegan food. And people friggin LOVED it. Like, fought over it, loved it. And nothing makes me happier than having my best friends fight over my food 🙂
So Merry Christmas to you all! Or Happy Holidays since I guess you're a terrible person these days if you actually use the word Christmas. Either way-be thankful, eat a lot, enjoy your time with loved ones and don't dwell on the material things!
1 package organic pizza dough
1 – 1 1/2 cups organic tomato sauce
BASIL PESTO (use about half the batch for the pizza)
2 cups fresh basil, lightly packed
2/3 cup hemp oil
1/2 cup walnuts
4 cloves garlic, minced
2 tbsp nutritional yeast
Juice of one lemon
Sea salt and black pepper
MOZZARELLA (use about half the batch for the pizza)
1 cup hot water
1/4 cup raw cashews
2 tbsp tapioca flour
2 tbsp nutritional yeast
1 tsp apple cider vinegar
1/2 tsp garlic powder
Sea salt
Preheat oven to 450 degrees
For the pesto, blend all ingredients together until smooth
For the mozzarella, blend together all ingredients until smooth
Over medium/high heat, cook mozzarella in a small saucepan, whisking continuously
After 5 minutes or so it should be thick-remove from heat
Stretch out pizza dough onto cornmeal dusted baking sheet
Top with spirals of pizza sauce and pesto and then top with pieces of mozzarella
Bake at 450 degrees for at least 15 minutes
Broil for a few minutes if you want the mozzarella to boil and brown!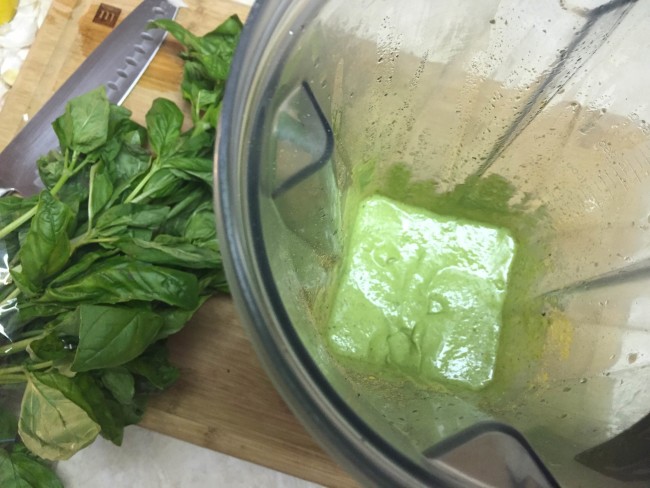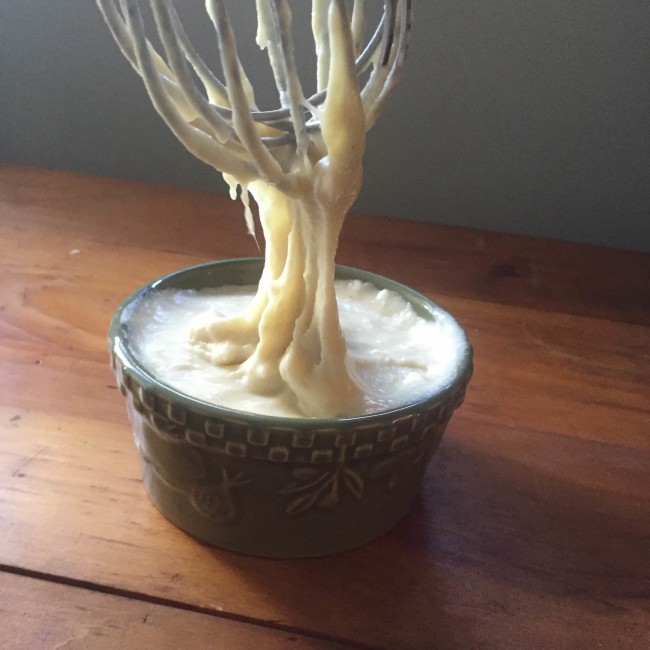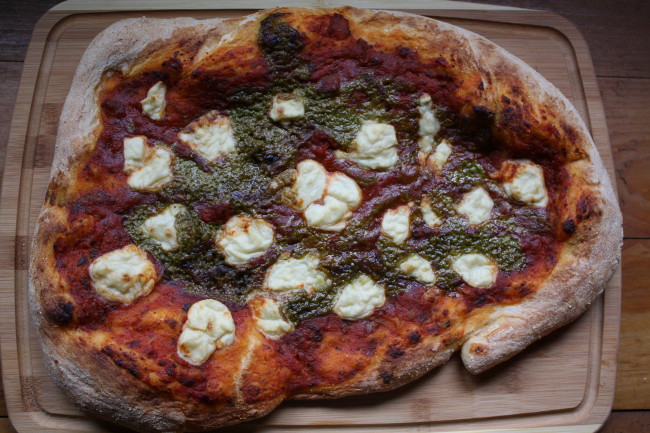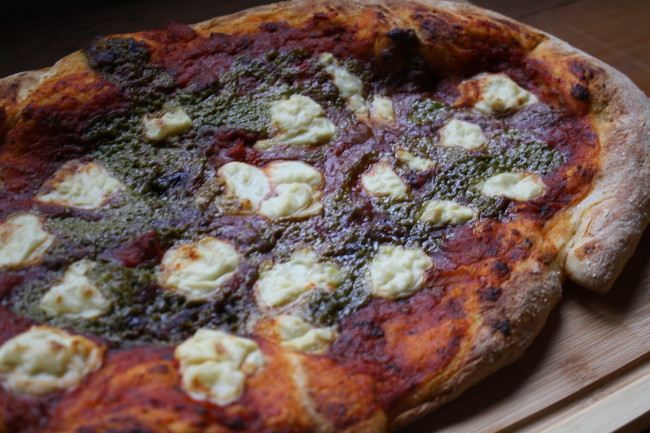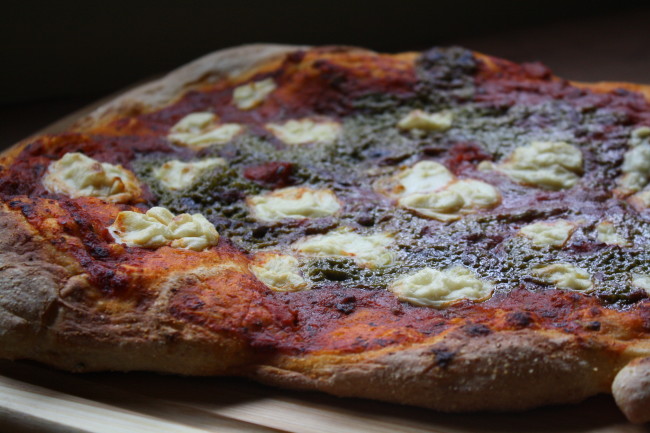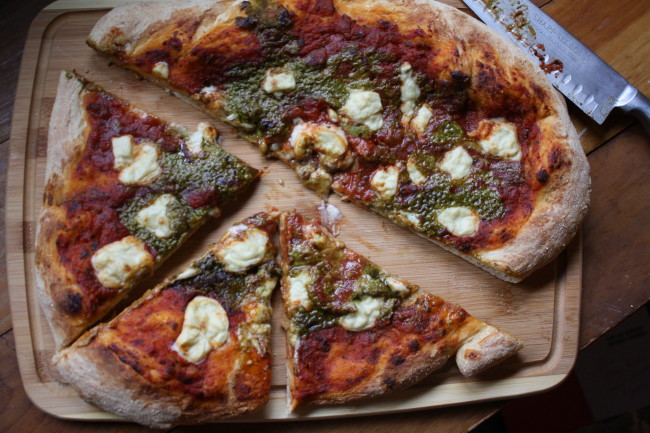 Related posts: