Like all smoothies bowls, I'm going to claim that this is the latest and greatest. Because it totally was this morning. Tomorrow…tomorrow I will probably have a new smoothie bowl to parade around and will proclaim that it's the best.
But today belongs to this luxurious, dark blueberry bowl adorned with all my favorite things!
Side note: That delicious tea, that you probably assume is NOT delicious since it's labeled colon, is one I'm obsessed with. I've been drinking it for well over a year and just finished a 30 day teatox. It's a mix of what TeamiBlends calls Skinny teas, which you drink in the morning, and the colon which you drink at night. They're natural, loose leaf teas, free of preservative or natural flavors, that honestly make me feel so wonderful. The skinny tea is great in the morning and is somewhat of an appetite suppressant, leaving me much more full than I usually am after breakfast. And the colon…well, I won't go into details. But it does it's job. Trust me.
Try some yourself and use the code VEGANTPACT to get 10% off your order. You won't regret it!
1 1/2 frozen bananas
1 cup frozen blueberries
1 cup frozen spinach
1/2 an avocado
2 tbsp hemp powder (optional)
1 tbsp coconut oil
1 tsp pure vanilla extract
1/2 cup almond milk, plus more to thin to desired consistency
TOPPINGS
Chopped dates
Almonds
Hemp
Banana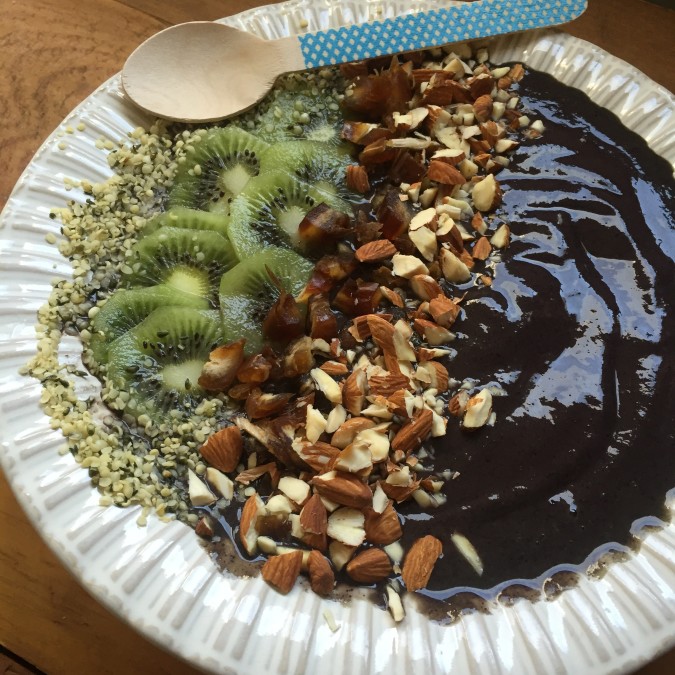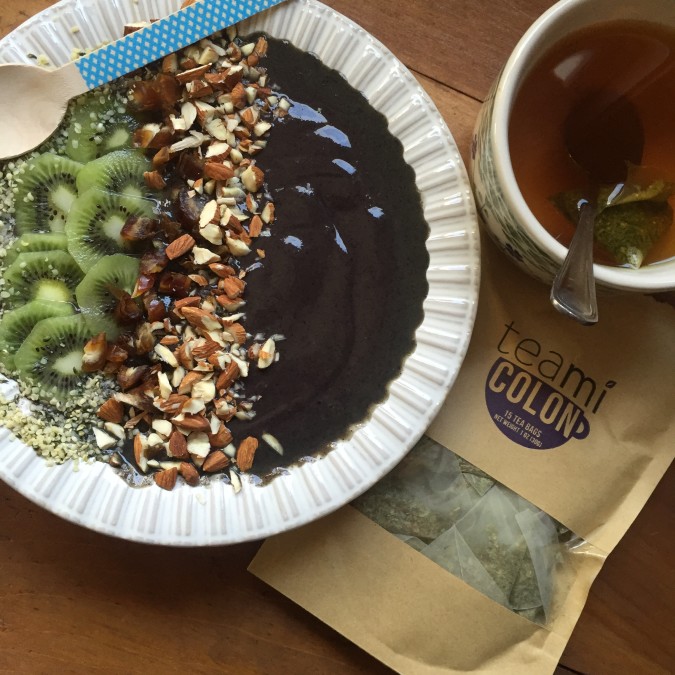 Related posts: