Dear avocados,
I love you.
End of story.
GoAvo makes my love affair with avocados that much more obsessive. And MUCH easier then playing the sometimes disappointing game of "is my avocado ripe yet or is it TOO ripe?". Because nothing ruins my day more than cracking into what I THINK will be a perfect, fleshy buttery avocado and finding that it's completely brown on the inside. Sad face. And it's equally painful to sit there and wait up to a week for a batch of super green avocados to get soft enough to dig into.
But with soy-free, vegan, non-GMO spreads from GoAvo, you can avocados anytime you want in their pre-packaged spreads, that are free from artificial ingredients refined sugar, cholesterol and high levels of sodium. WAY better than any regular mayo or most processed vegan mayos for that matter.
These cute little spread containers have a similar shape as avocados and have an enticing bright green hue to them. They've got three addictive flavors-regular, basil and chipotle. The possibilities for each of them are endless and can be subbed in anywhere you would use regular mayonnaise. Sandwich spreads, dips, pasta and salad topping-get creative!
Here's how I used them…and trust me, you should too!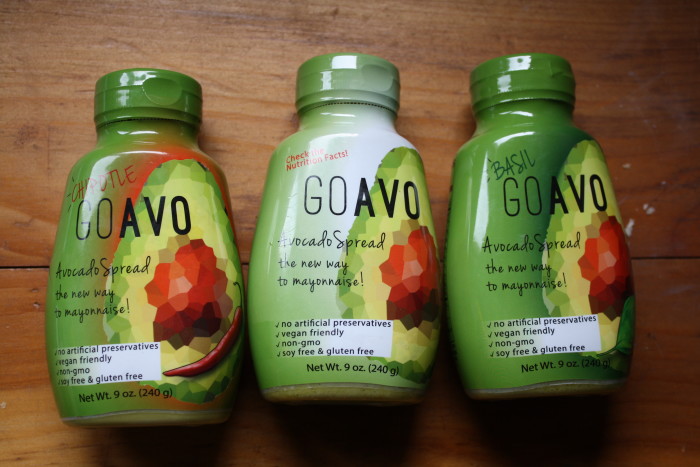 REGULAR SPREAD:
The regular spread has a great, creamy consistency and just tasted like perfectly blended avocados with a hint of vinegar and lemon. There was no question as to what I would use this for-as an addition to my FAVORITE chickpea kale Caesar salad, of course! For something that needs no improving, adding even more avos to this dish really enhanced it. The Gardein nuggets didn't hurt either 😉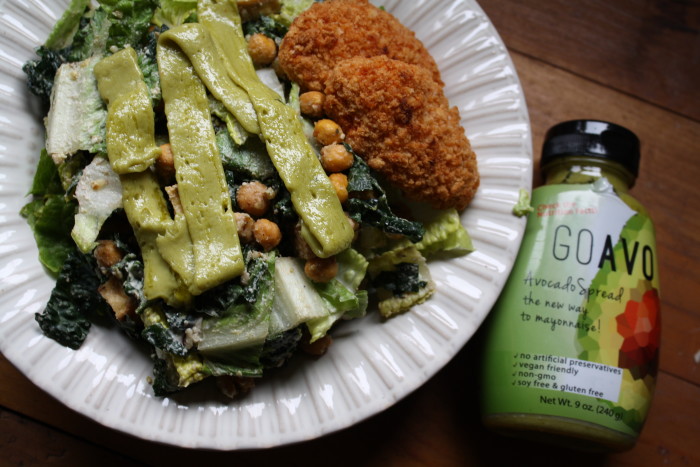 BASIL SPREAD:
I always try and make my own avocado basil sauce to add to zucchini noodles dishes. It's really simple and packs a lot of flavor and nutrition into a sauce. HOWEVER. I never get it to last past one sitting. Even adding a lot of extra lemon juice to preserve it never works very well and it's always brown if I try to go for seconds the next day. Not the case with GoAvo though, luckily! They're much better preserved than the homemade stuff and goes just as well with some whole wheat pasta and extra fresh basil.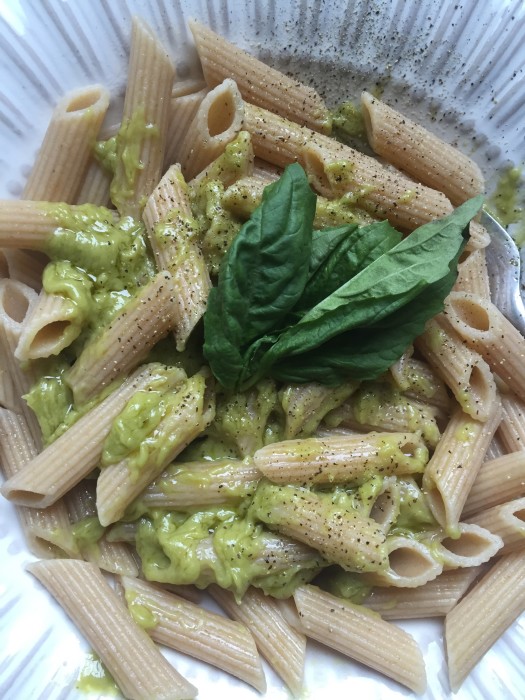 CHIPOTLE SPREAD:
I saved the best for last. I love anything chipotle. Chipotle AND avocados?! Pretty much the greatest combination of all time. It has a perfect kick to it, that really made this tempeh sandwich the most epic sandwich of all time. Without the wonderfully spicy flavor of this spread, this sandwich would have been just "meh". The heat factor makes it ideal for tacos, burritos, enchiladas or nachos.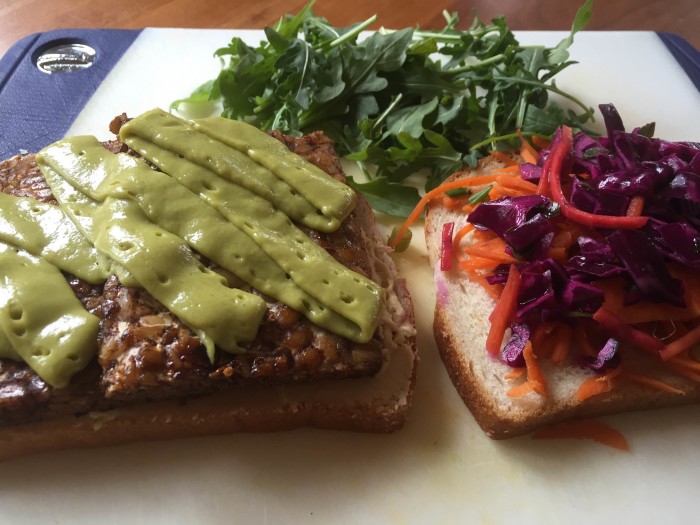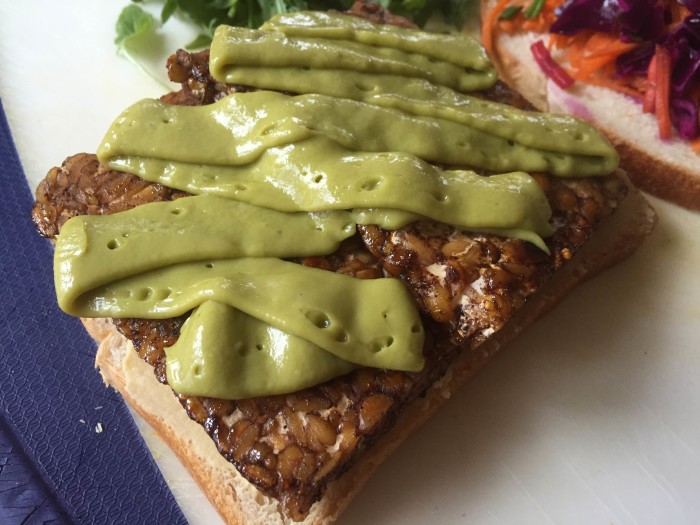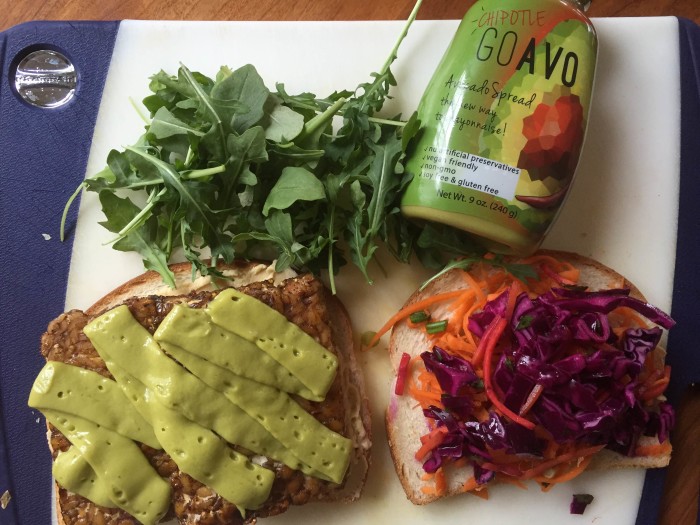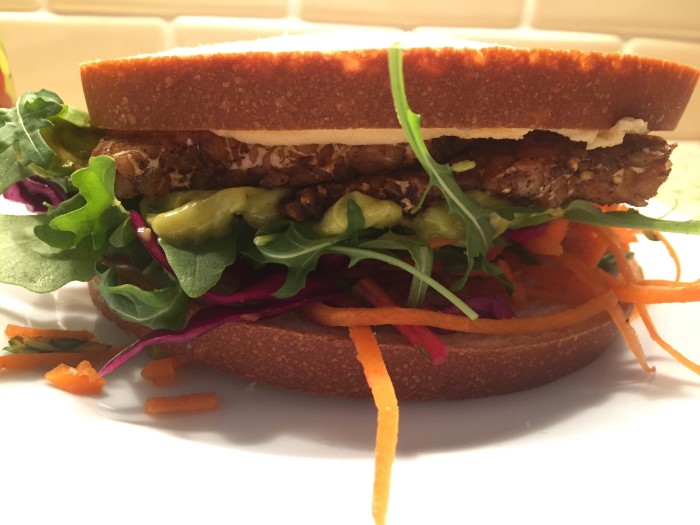 Related posts: