For someone who wasn't a huge ice cream fan before going vegan…I am certainly an ice cream connoisseur in my plant-based life.
And I blame So Delicious for this addiction. Although Ben & Jerry's is also to blame, as of late.
But seriously. Nothing, and I mean, NOTHING compares to the amazingness that is cashew milk ice cream. And though I have been bingeing on B & J PB Cookies and Cream ice cream the last few weeks, the ingredients are less than stellar. So Delicious ice creams could hardly be considered a healthy food, but they have A LOT less ingredients than Ben & Jerry's and don't give me a stomachache like most vegan frozen treats. 
And this batch of SD ice creams contains the most incredible news I've heard in a long time-a huge re-stock of their infamous Salted Caramel Cluster ice cream. Also known as, the greatest thing I've ever eaten. It is unlike anything I've ever had and I've been searching relentlessly for it since the summer. Come to find it out, it's such a hot commodity that it hasn't even been stocked in store for months! Yes, IT'S THAT INCREDIBLE. 
Check out the other newly released options below and enter my giveaway to score yourself your own pint!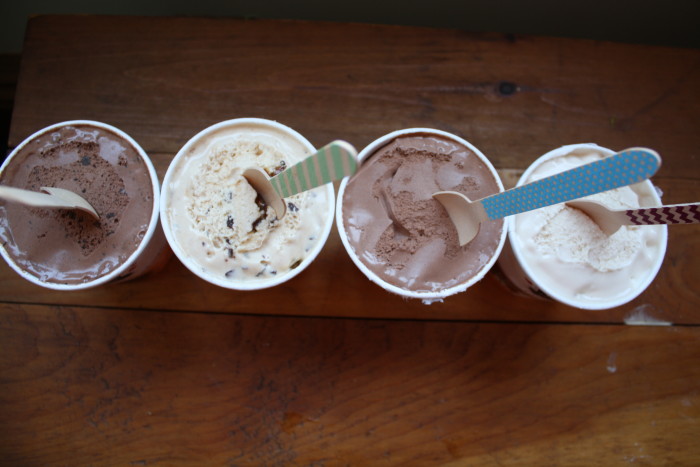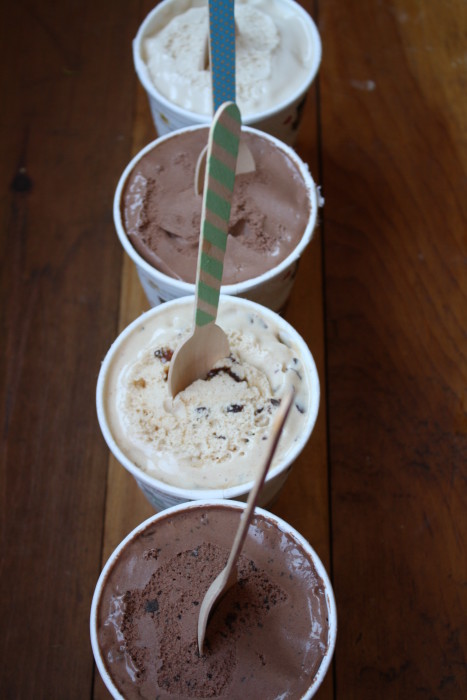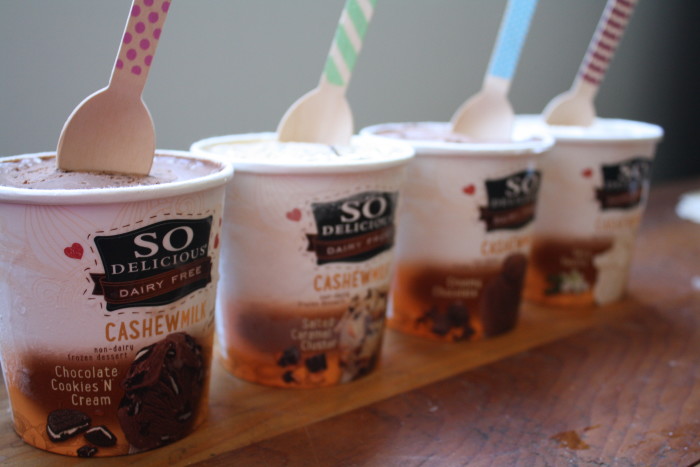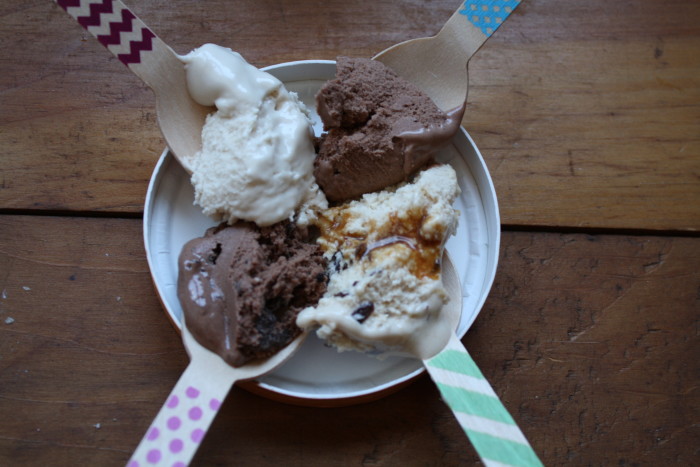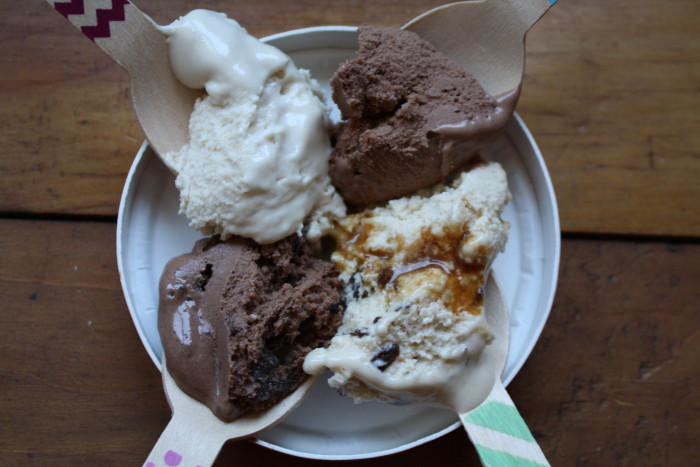 CHOCOLATE
For someone who doesn't love chocolate…I adore this flavor. It's so rich and mellowy sweet, and has the most luxurious texture of the whole batch. I've been using a little in coconut avocado smoothies and it is absolute heaven!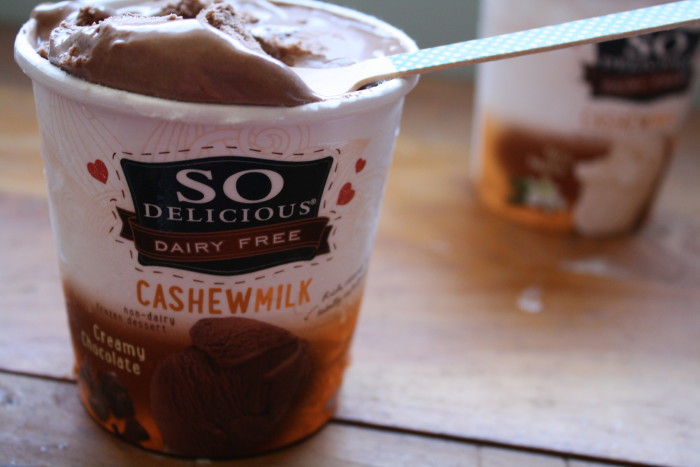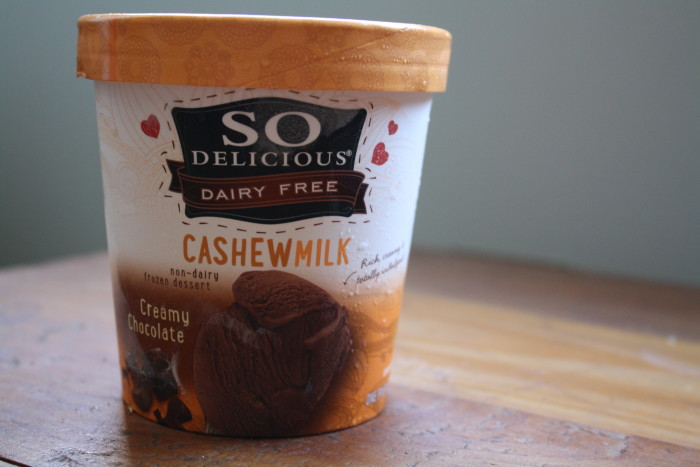 VANILLA
I always hated plain vanilla ice cream, solely because it always tasted really fake and synthetic to me. I am adamant about always using pure vanilla extract in baking, and the SD variation had the purest vanilla flavor I've ever had in an ice cream. vegan or otherwise. My best friend and I made brownies from Nom Yourself the other day, and topped them with this ice cream. Pairing these together was sinfully good and was one of the most decadent treats I've had in a LONG time.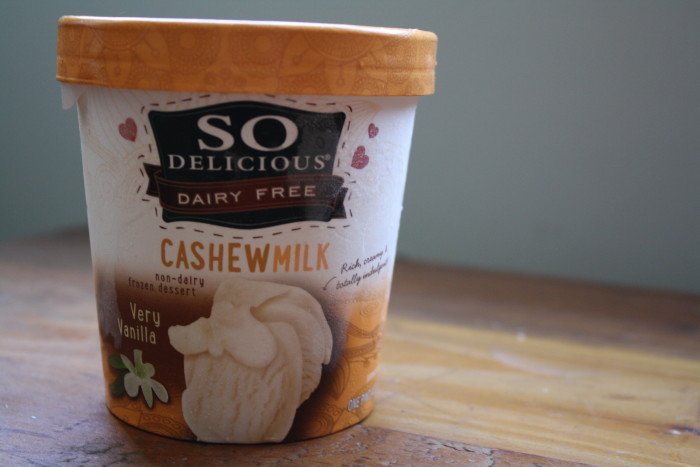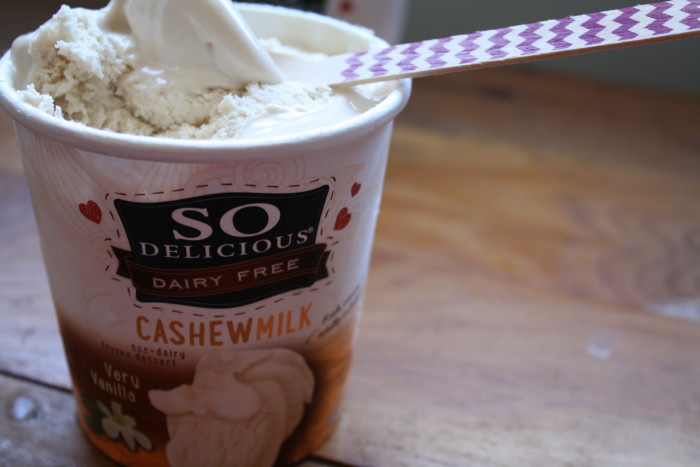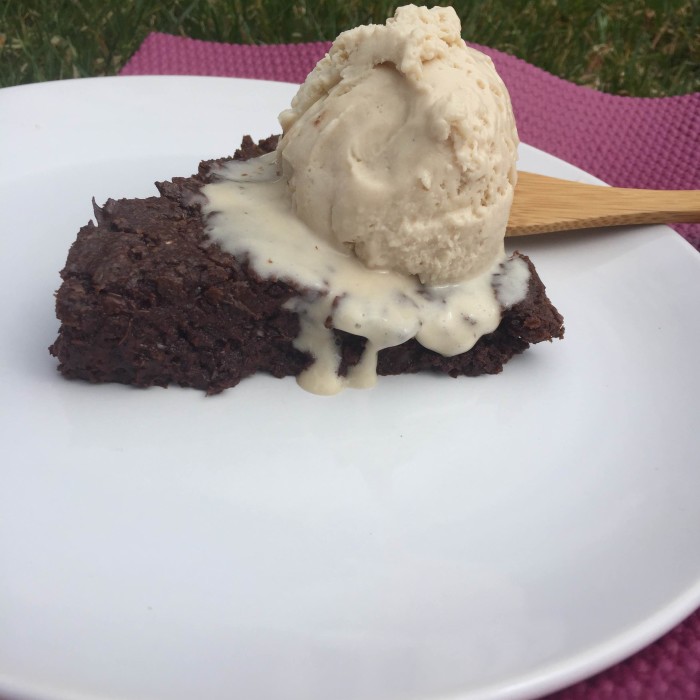 CHOCOLATE COOKIES N CREAM
Cookies and cream was always a favorite of mine growing up, right after cookie dough ice cream . But I don't think I've ever had the delicious cookies submerged in chocolate ice cream, rather than vanilla. And I really enjoyed the change-up. The cookie chunks were large and plentiful, which is always the most important element when it comes to this type of ice cream. Seriously. These cashew milks have completely changed my entire perspective of chocolate desserts!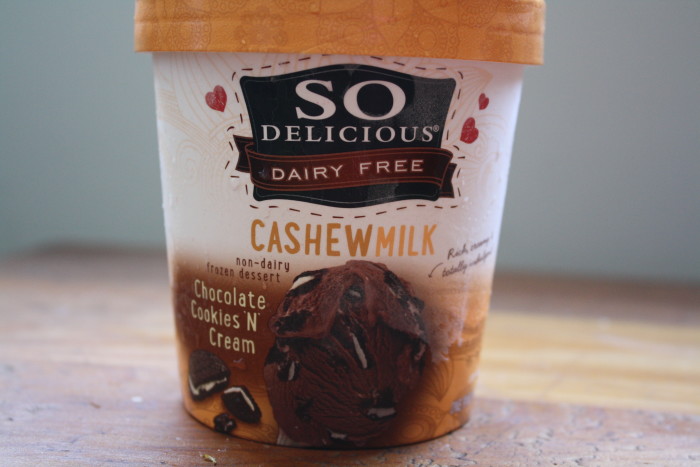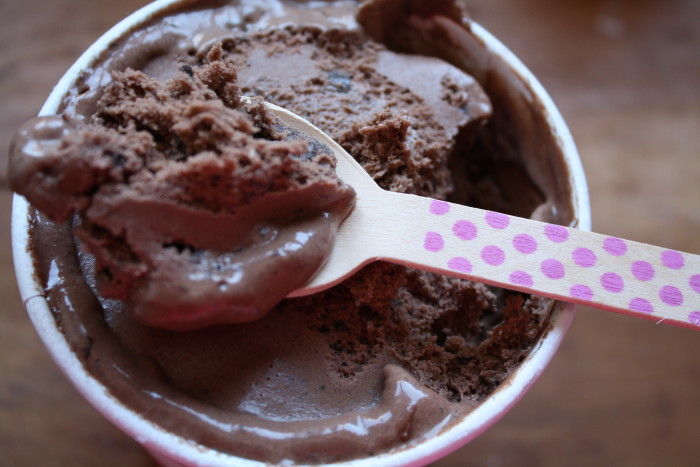 SALTED CARAMEL CLUSTER
Forever my favorite, my love affair with this flavor runs so deep. I have been obsessing over it and talking it up ever since the first time I had it, which was over a year ago! It is my number one go-to dessert and I am probably going to gain 30 lbs now that it's back in stores. You better stock up if you come across it, because chances are, it's going to be sold out again!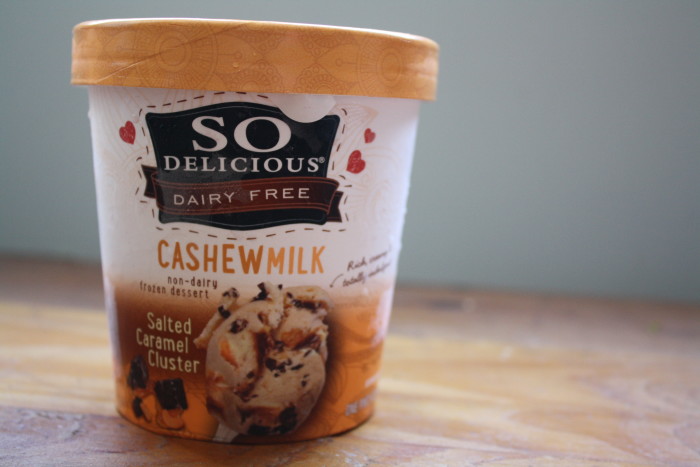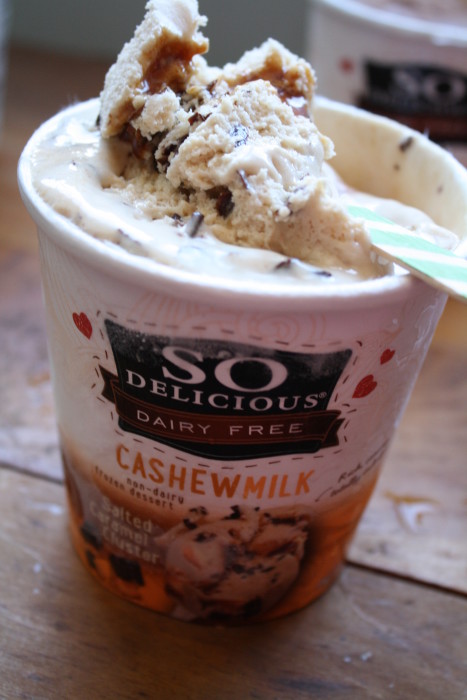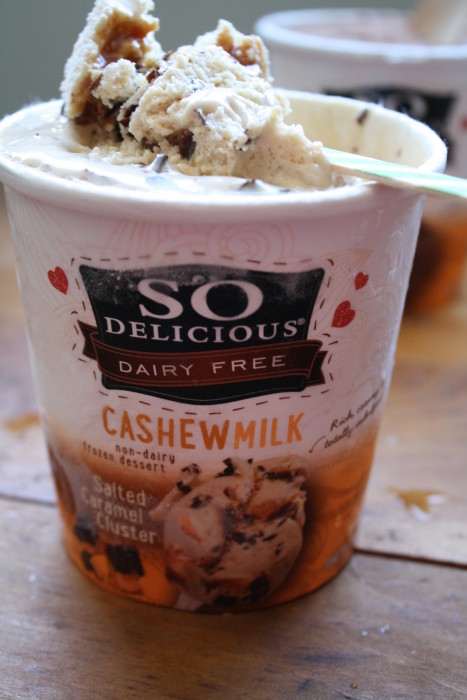 Related posts: