Well…I had a fabulous time in Tampa and I've got a killer sunburn to prove it.
A few days of nothing but my best friend and the beach were exactly what I needed right about now. My BFF of 15 years-the incredible Jen Frick of mrsjenfrick.com (go check her out now!) hosted me at her house in Tampa this past week and I was SUPER excited to get a break from cooking, and spend some quality time with my favorite person ever. Going into it, we Googled as many places as possible for me to eat, without having much success in finding vegan spots. Though I was kind of bummed, I figured drinking on the beach and getting a tan would offset the sad food options I'd have while I was visiting.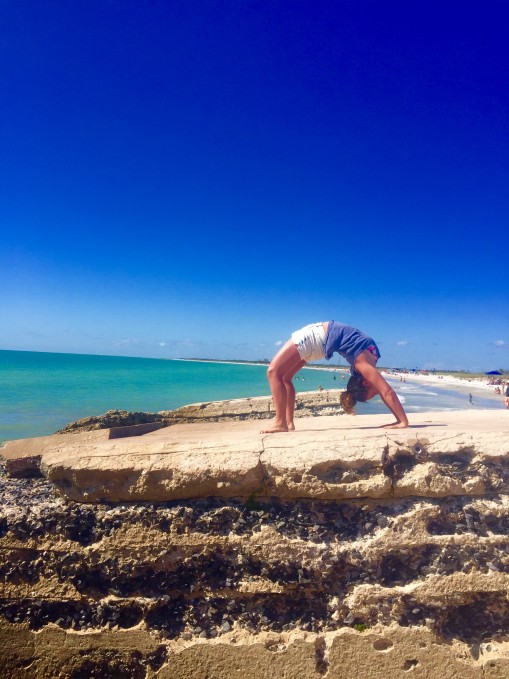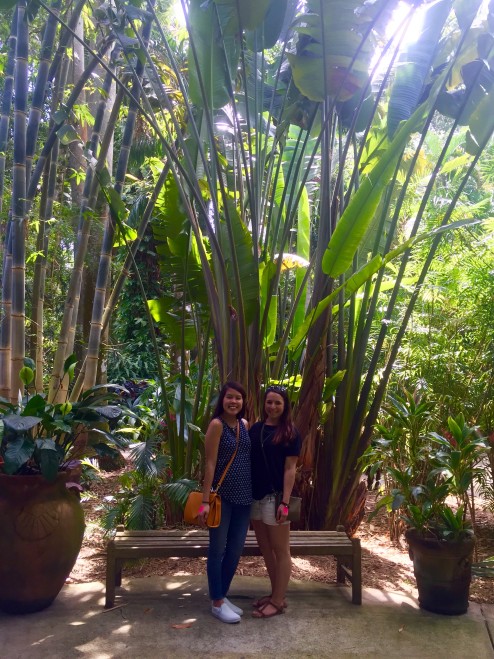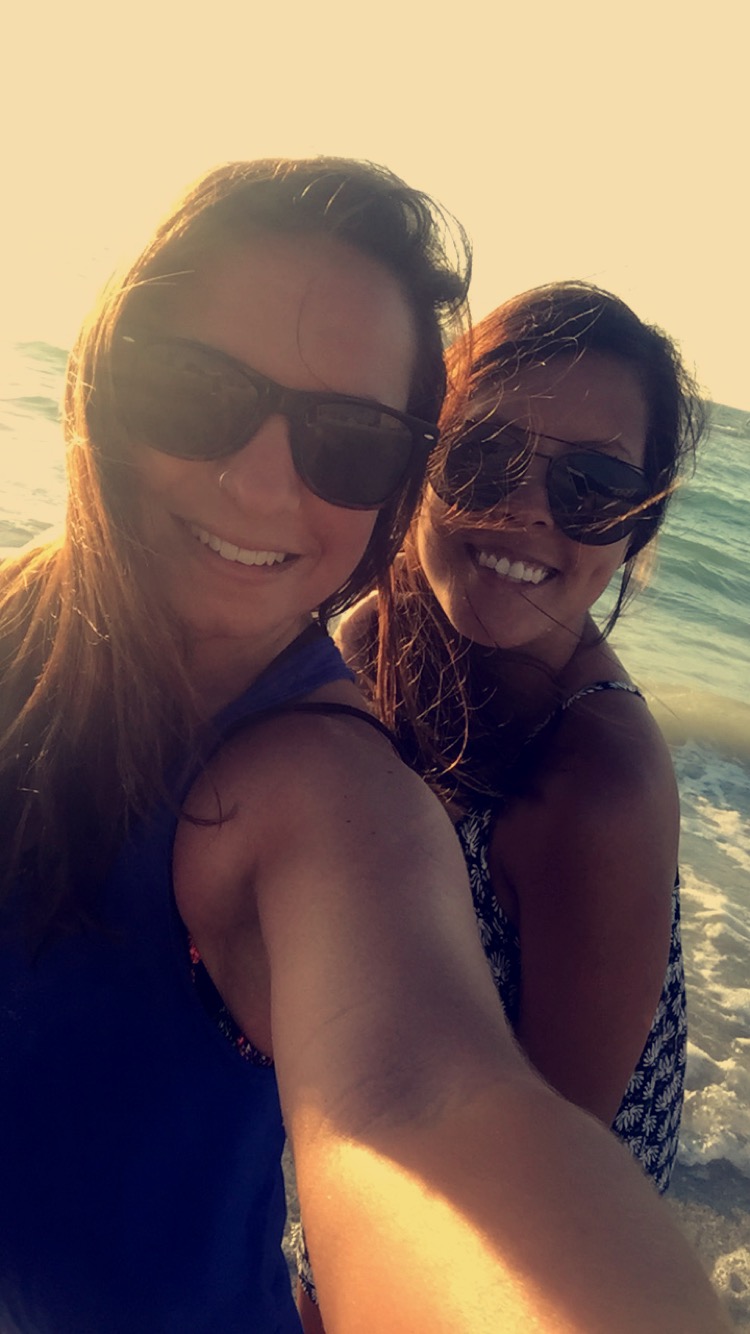 Luckily…Google isn't always right and I had some of the most UNREAL plant-based meals EVER while I was in Tampa!  Though I didn't find a single place that was solely vegan (with the exception of my favorite juice spot-more on that soon), I was overwhelmed with all the awesome places that had some really unique and delicious vegan options. And dare I say…I HAD THE BEST BRUNCH OF MY ENTIRE LIFE WHILE HERE?!
Read on for all my faves and make sure to check them out if you're ever in the area!
Let's start off with the best, shall we? This was the first place Jen took me to upon my arrival and I ended up going back every day of my trip. I was addicted from the get-go. With tons of incredible, innovative organic, cold-pressed, juice options I'd never seen before, along with fresh kombucha on tap, raw food meals and matcha lattes, this place was truly heaven. And you will NEVER believe what they have here! NEVER
CANNABINOID SHOTS!
Yep, you heard that right. Not, like, a weed shot. There's no THC in it, and it doesn't really get you high. But it does produce a subtle high-like feeling, in terms of an overall sense of calmness. It's a stress reliever and pain reliever and was just what I needed after long flights and painful sunburns. They're served in a shot of apple turmeric ginger and actually tastes totally delicious. I was in love with this stuff and couldn't get enough of it.
I had tangerine kombucha, two different green juices and a Brazil nut, algae, coconut, chia mylk that was UH.MA.Zing. The store itself is really chill, vibrantly decorated and the perfect spot to get out of the sun, relax and refuel. YOU MUST GO HERE IF YOU EVER GO TO TAMPA!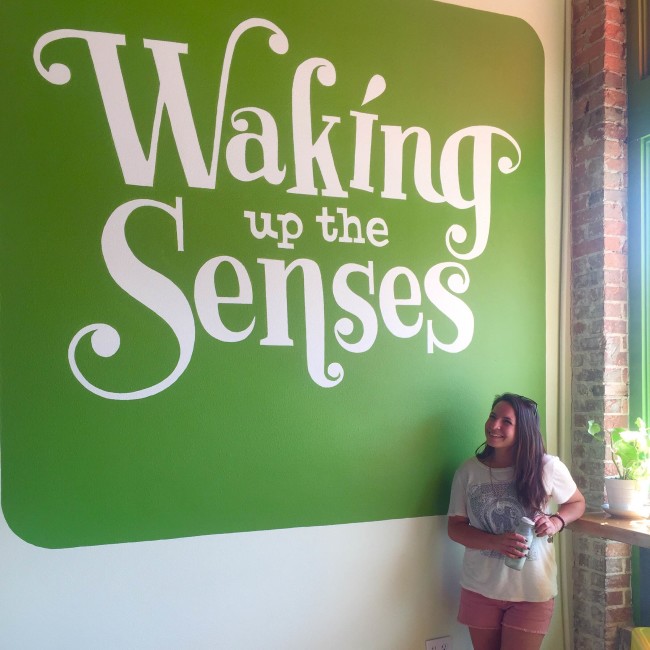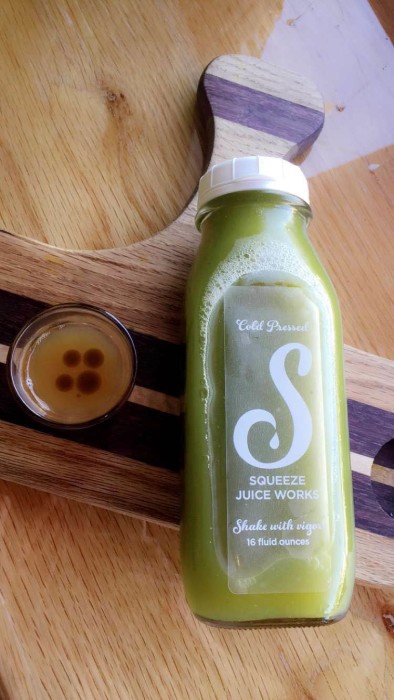 Oh. EM. GEE. This place is so dope. Though not entirely vegan, they have tonssss of really cool vegan options, like roasted Brussels, sweet potato noodles, chia tofu, kale slaw, veggie quinoa and my all time fave, buffalo cauliflower. You can pick all the bases and proteins you want and add on some of their deliciously amazing sauces-coconut sriracha and holy kale. They've also got lots of fresh-pressed juices, drinks and glutenfree desserts to snack on. Expect a long line at lunch, but their fun, friendly atmosphere will likely make you forget you've been waiting for so long. Well worth the wait! And a super cute outdoor space, to boot. I had the kale slaw with sweet potatoes noodles, chia tofu and the buffalo cauliflower with a cinnamon matcha juice. BOMB.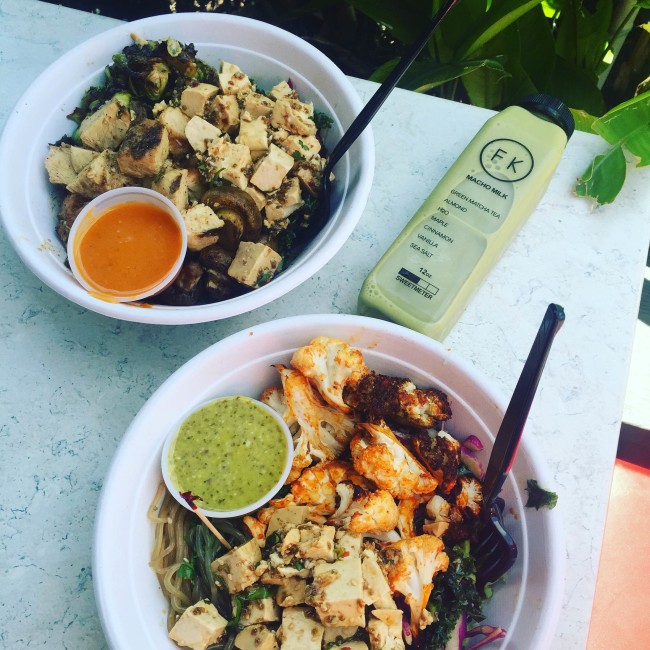 Ciccio actually owns a lot of healthy eateries around Florida, including Fresh Kitchen. Their modern, chic spot for dinner was a perfect post-beach spot, set with surfer vibes and an acoustic guitar set. Though not vegan by any means, most of their wraps and bowl can easily be made plant-based with their substitutions. I had their Baja bowl and subbed in quinoa, and it was really fresh and tasty. We also ordered their guac which was unlike any other guac I've ever had-sweet and spicy, I devoured the whole thing super fast. And first time customers get a free dessert! No vegan options, but Jen really enjoyed her tiramisu 🙂
With lots of glutenfree AND vegan options, our take out dinner on Friday night was a no-brainer. We each got our own versions-mine being the Pesto Vegan with lots of fresh basil, tomatoes and artichokes. I tried to save leftovers for the beach the next day-but it was just TOO good and I ate the whole thing in almost one sitting! You can also get Daiya cheese added on if you so choose.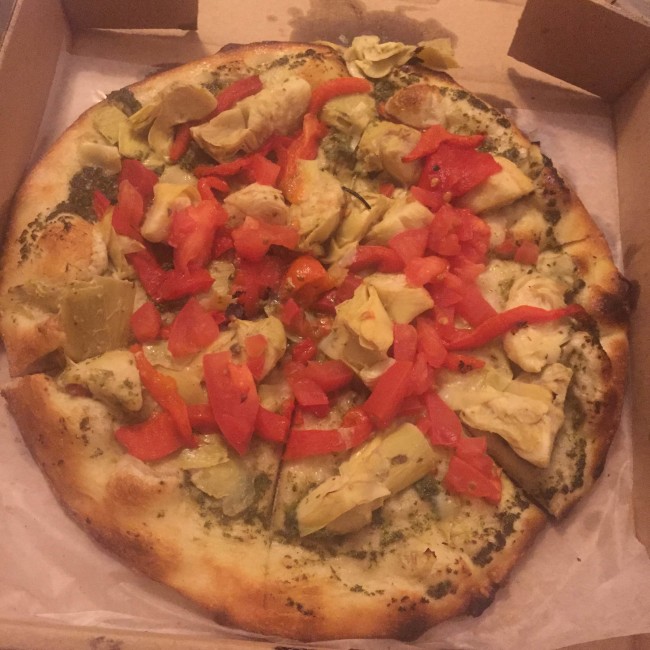 Are you even ready for this? Are you ready for the best vegan brunch ever? And even if I wasn't vegan, looking at all the other increduible food they had at Ella's, I would still probably dub it the best brunch spot in existence. In one of the coolest spots I've ever seen, with lots of musical and folky art décor, a huge bar, ample outdoor space with gorgeous ambiance and a super friendly staff, Ella's is all you could ever want in a Sunday brunch. Or Soul Food Sunday as they call it. And trust me…this place is good for your soul. Let's start off with the fact that they have double decker mimosas in all types of flavors for just $10. TEN BUCKS! I;ve paid more for teeny classes here in Boston. Jen got a (virgin) Bloody Mary and it was actually the first time I have ever thought a Bloody Mary looked appealing. Aside from alcohol though, they seriously had the most INSANE menu. Especially for meat-easters. Not that I condone meat eating, but if you are not vegan and reading this post…I'm sure you would LOVE it here. And if you are vegan-you're in some serious luck! Because they have the MOST incredible tofu and portabella sandwich and vegan mac and cheese on the planet. Like, ever, ever. I was blown away. I almost couldn't eat it at first because I was so in shock. And when that passed, I couldn't STOP eating. I was so impressed. I was speechless. I don't know how many times I said "I can't believe this place exists" to Jen, but it was at least a dozen. And to top it all off-the big-ass mimosa, huge sandwich and skillet of mac and cheese was only $20! Absurd. In the best way possible.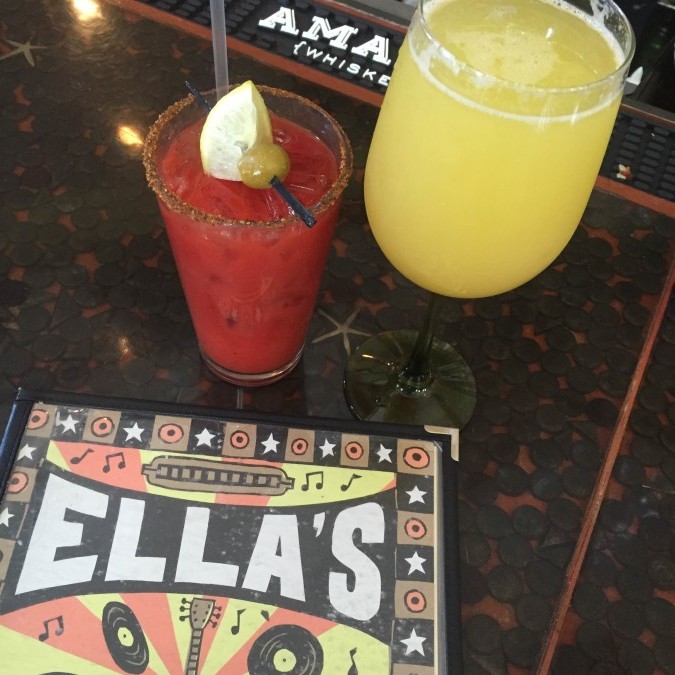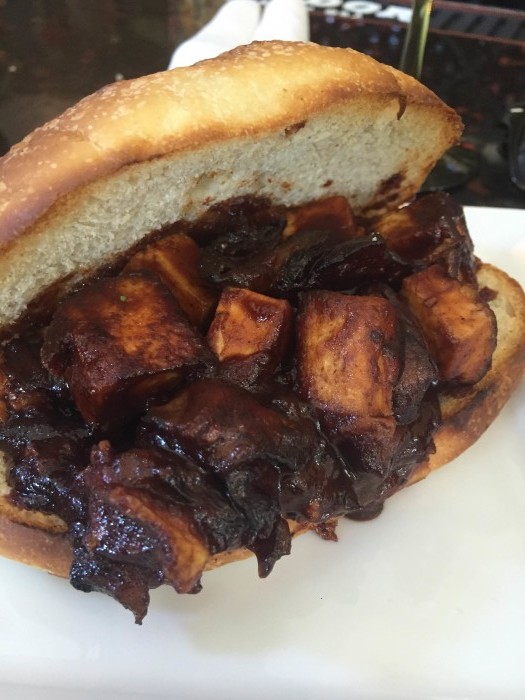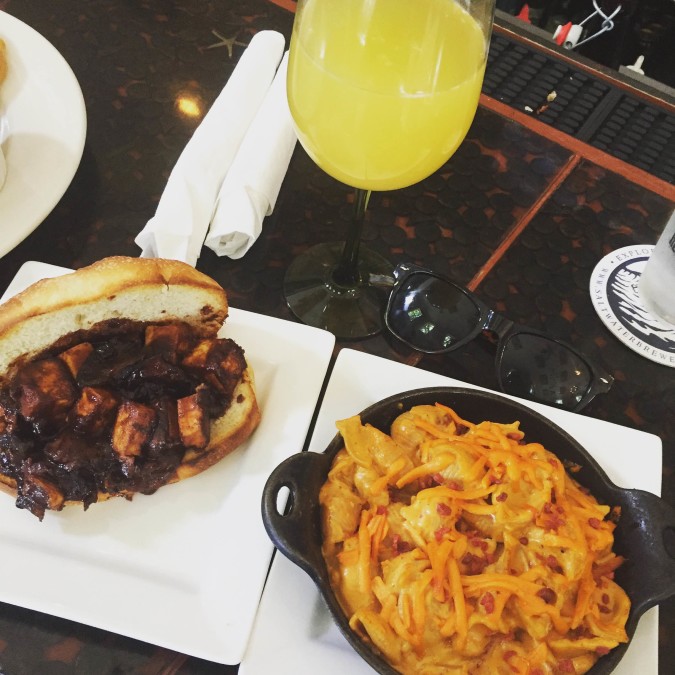 Though not in Tampa. I have to give a HUGE shout out to Reagan Airport in DC. A one hour layover quickly turned into one of the best hours of my lfie when I realized there was a vegan pizza joint at my gate! One of the top five vegan pizzas I've ever had with spicy tomato sauce, Daiya, "beef" crumbles, spinach and roasted red peppers. The dough was perfect. The flavors perfect. This is airport food at it's absolute best!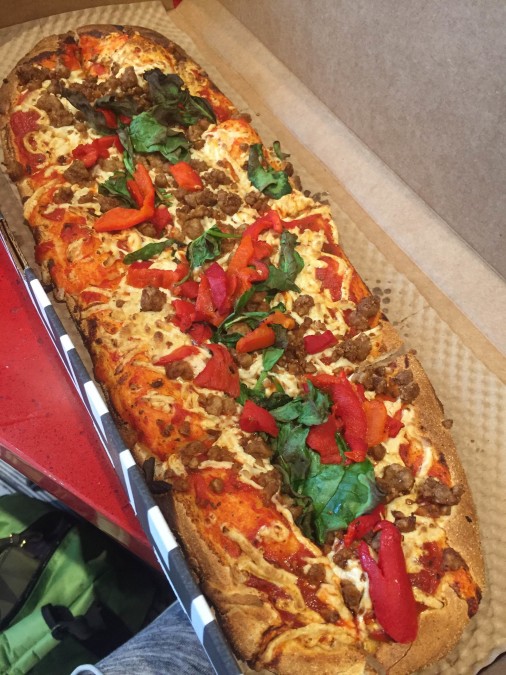 Farm to Flight
And another accolade to Logan Aiport for having some dope smoothie options in Boston! Really fresh stuff, though most of them too much fruit for me. I had one with spinach, parsley, banana, almond milk, avocado, banana and almond butter and it was REALLY fantastic. They've got lots of glutenfree and vegan snacks, too.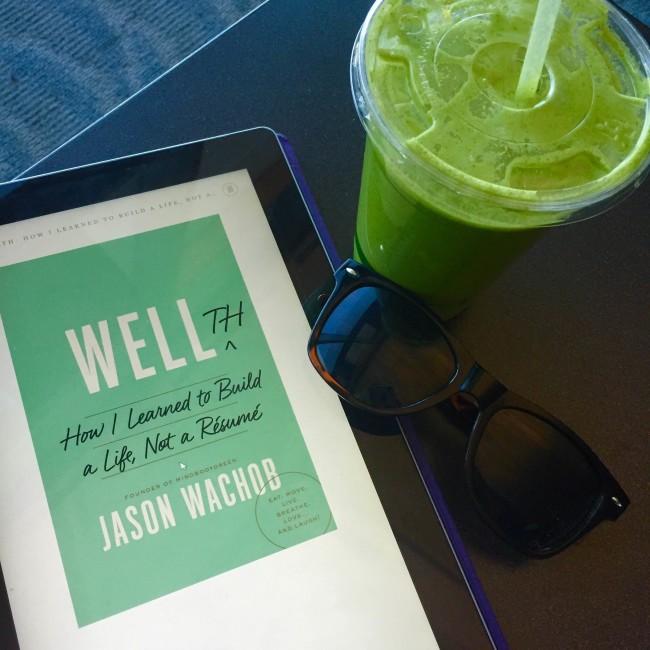 Related posts: