Because the easiest way to ease back into blogging is by bringing you SUPER simple recipes. And don't you love it when simple recipes are the most life changing?
And chocolate hummus….it's life changing, for sure.
One of my friends recently turned me onto Hope's chocolate hummus. One bite, and I was in love. Like, eat the entire container, love. As much as I enjoyed the flavor and texture, I am always trying to make hummus at home rather than buying it store bought, because it's so crazy easy to make and so damn cheap to do it that way. Can of chickpeas, some seasonings, and bam-you're done.
Essentially, I just took the list of ingredients in the Hope variation, made my own adjustments and that was it. I've been eating it nonstop every since. Just dipping fruit in it, scooping it up in tortillas and making breakfast sandwiches with hummus, almond butter, banana, hemp and strawberries. 
1 can organic chickpeas, drained and rinsed
6 tbsp raw cacao powder
6 tbsp pure maple syrup
2 tbsp coconut oil, melted
1 tsp coconut sugar
1/2 tsp pure vanilla
1/4 cup water, plus more to thin to desired consistency
Blend together all ingredients until thinned and creamy-add more water to achieve desired consistency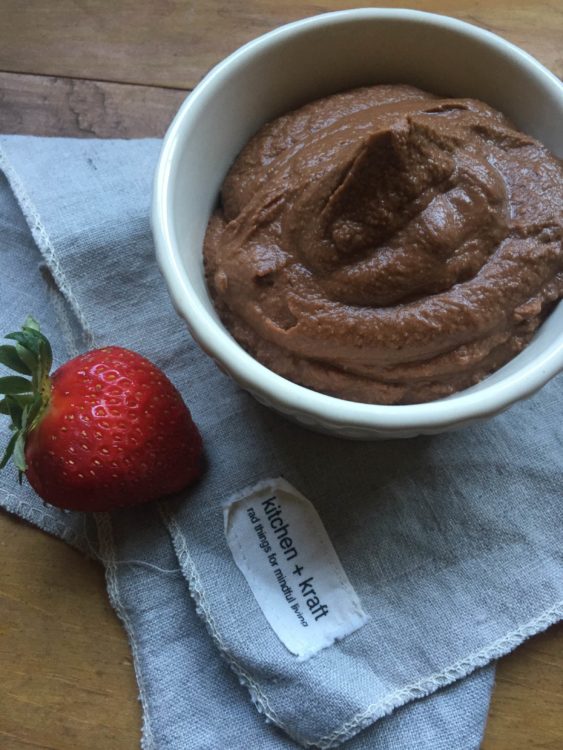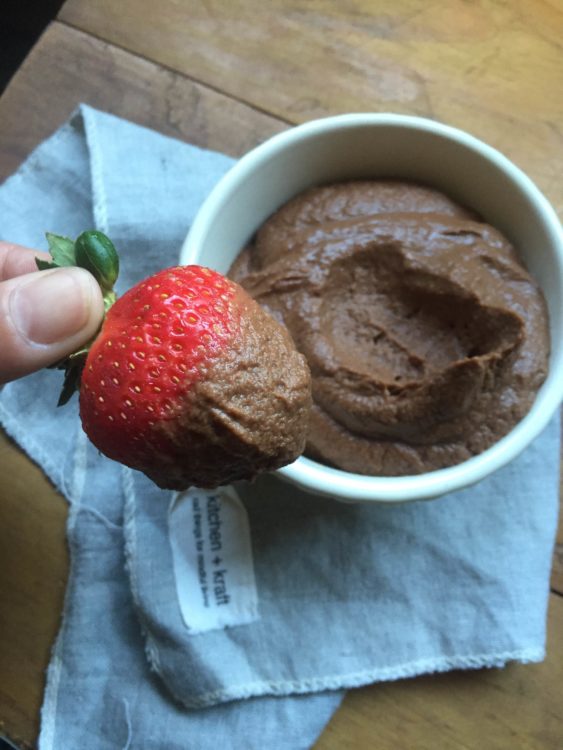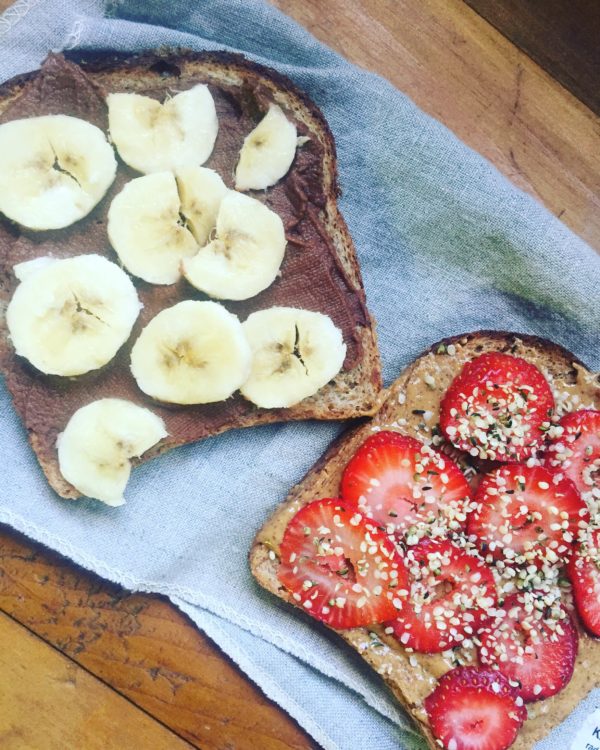 Related posts: