Alright, this perfectly simply and crazy delicious recipe should make up for my months of silence.
SERIOUSLY. These things are that good. 
I catered a big party for my favorite client last week-the one that I'll be traveling with this winter. And so I figured prepping for this would be a good time to start whipping out some new recipes. And since it was more of a "finger foods" dinner party, I definitely needed some new material. I'm well-know for creating obnoxiously large portions of meals, but they're usually family style things like lasagna, soups, stuffed veggies-things that are the OPPOSITE of finger foods. 
And what better finger food is there than ones that come on a stick?
Here was the most of the spread: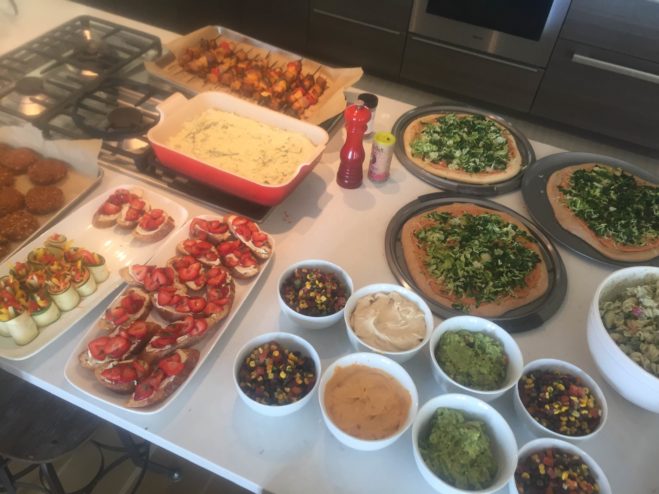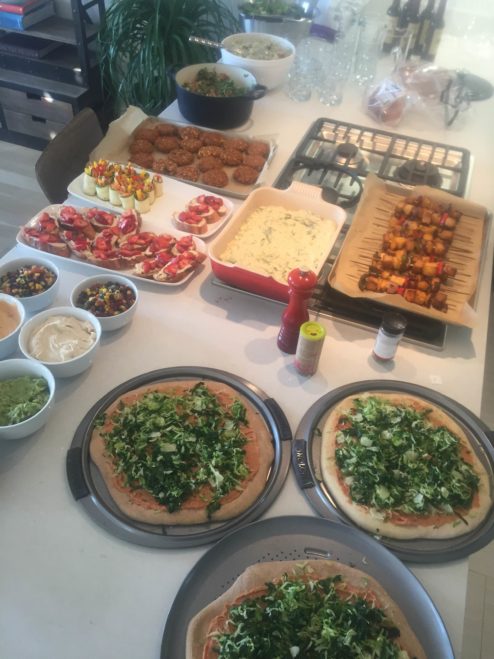 The skewers might have been my favorite part. The strawberry basil ricotta crostinis were a close second, but I'll reflect on that in another upcoming recipe. For these babies, feel free to use whatever color pepper you want, sub in tempeh instead of tofu or use another sweet fruit, like mango. The sauce is also very flexible, so I won't be mad if you change it up!
1 block extra firm organic tofu, pressed, drained and cubed
1 green bell pepper, cut into large pieces
1/2 fresh pineapple, cubed
MARINADE
4 green onions, light green parts only, chopped
4 tbsp tamari
2 tbsp maple syrup
2 tbsp sesame oil
2 cloves garlic, minced
2 inch piece fresh ginger, minced
Blend together all marinade ingredients until smooth
Toss tofu, pepper and pineapple cubes with marinade until well coated
Cover and refrigerate for at 1-8 hours
Preheat oven to 400 degrees
Once chilled, layer on bamboo skewers (should make about 8-10)
Sprinkle with salt and pepper and lay skewers on a parchment paper lined baking sheet
Bake at 400 degrees for 40 minutes, turning halfway through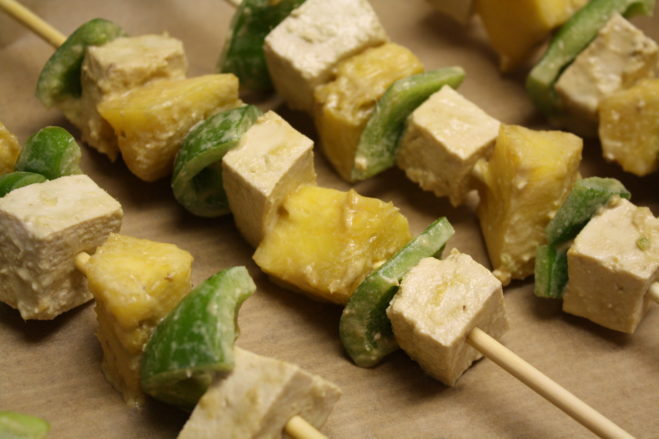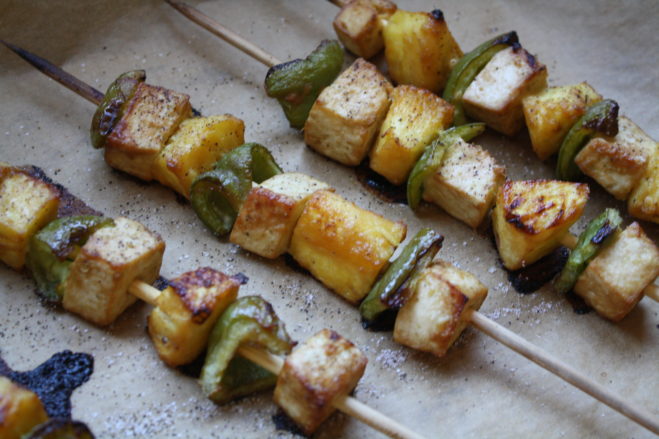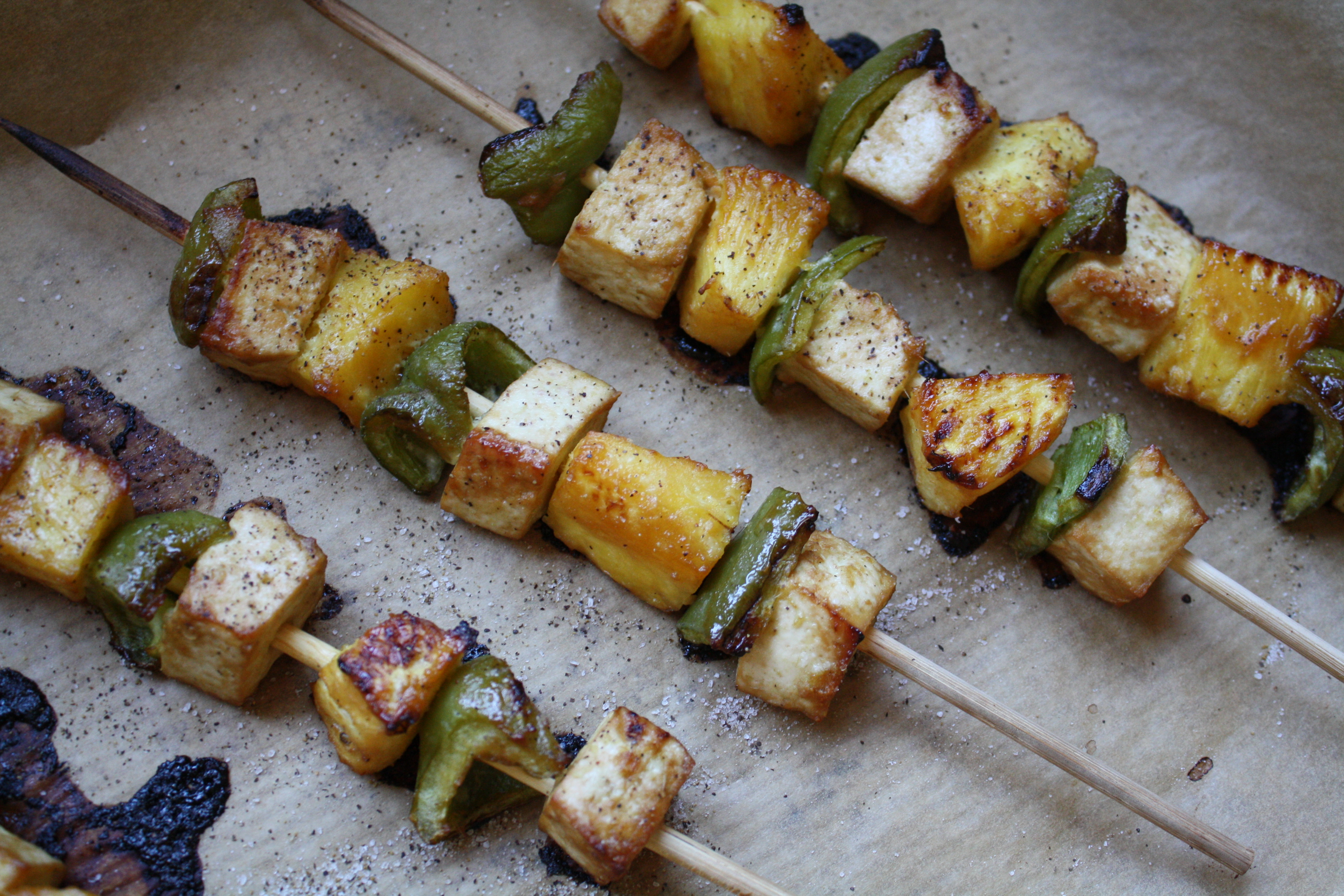 Related posts: