Though my addiction to banana and avocado ice cream is SO real, sometimes, you just gotta really splurge.
And is there any better splurge than Ben & Jerry's?
The famous ice cream company started producing non-dairy, almond milk-based variations a year ago, and every vegan lost their minds over them. Myself included. Their Fudge Brownie and P.B. and Cookies are some of the most insane vegan flavors of ice cream I've ever tasted, and their latest additions are just as jaw-dropping. Cherry Garcia, Coconut Seven Layer Bar and Caramel Almond Brittle are their new releases and are the ultimate guilty pleasure.
And sure. Are they healthy? Helllllll no. Are they loaded with sugar? YEP. And they contain carrageenan which I usually swear off. But hey, sometimes even the healthiest of vegans can have somewhat of a cheat day. These ice creams are not something I'll be binging on, on a weekly basis, but they are CERTAINLY a well-deserved treat every once in awhile. Because if you're gonna enjoy some vegan junk food, these insanely delicious B & J ice creams are the way to go! Enter my giveaway below to get your hands on some!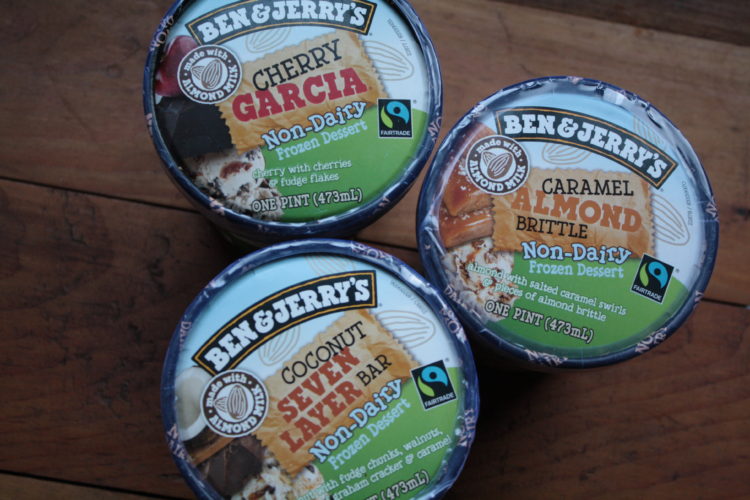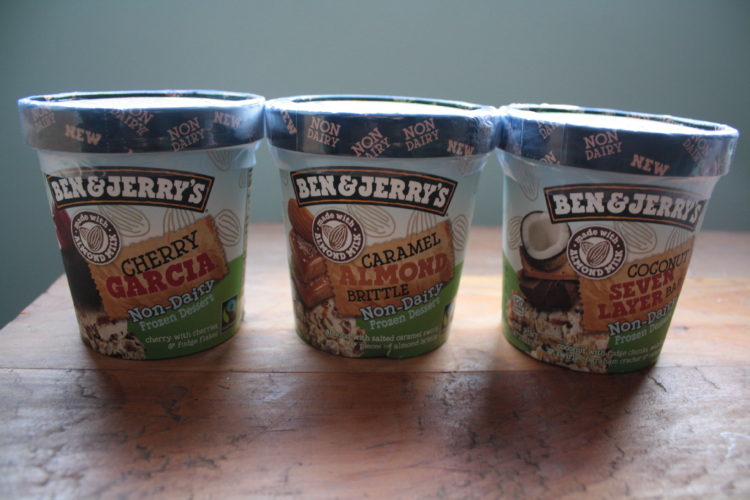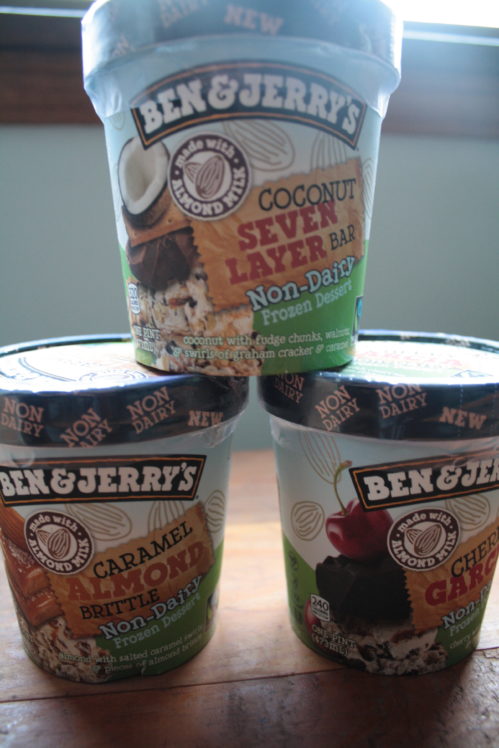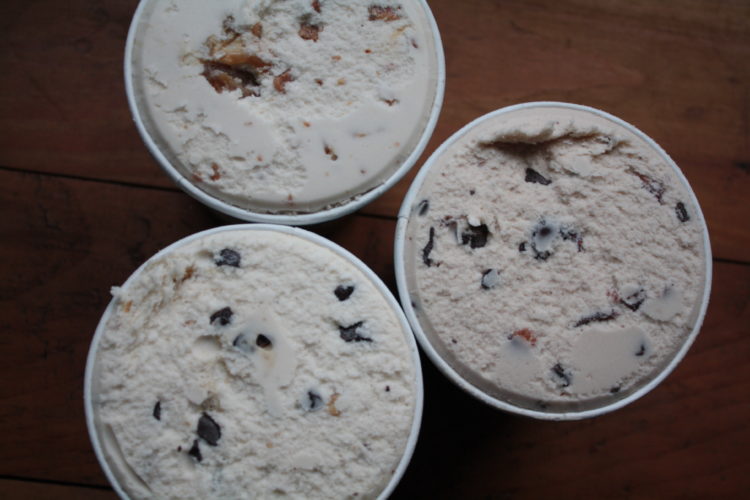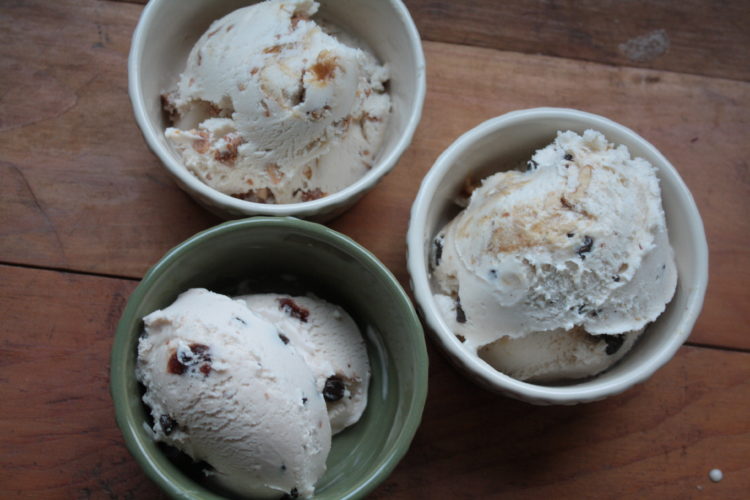 CHERRY GARCIA
I must admit, Cherry Garica was not my favorite option, even before I was vegan. The cherry flavor in this is super prominent, and it's just not my cup of tea. But I know, tonssss of people who worship the Cherry Garica pint and I'm sure this vegan version would fool any Garcia addict!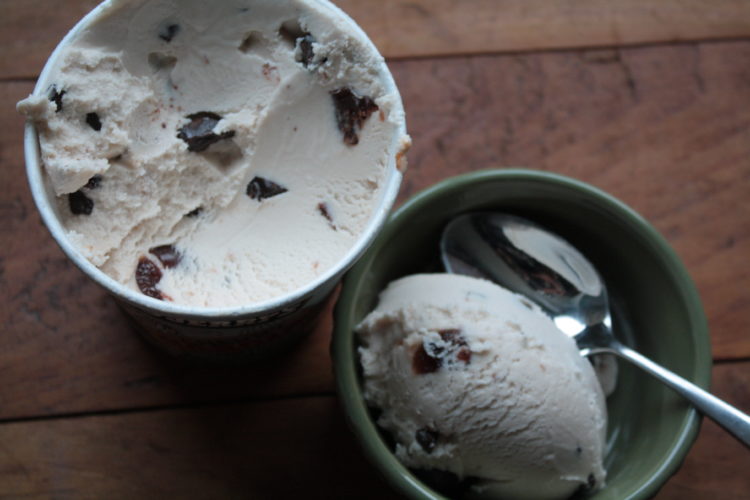 CARAMEL ALMOND BRITTLE
Caramel and almonds…two of my favorite things, magically combined in one crazy pint. This version is SUPER sweet, but has absolutely amazing texture, between the dense, crunchy bits of almond brittle and the extremely creamy caramel swirls. I have to say, all of Ben & Jerry's ice creams are notorious for being packed full of candy/cookies/ect., rather than being primarily just the actual ice cream. It makes for insanely flavorful mixtures, especially with the almond brittle. I ate almost the entire thing in one sitting, it was just TOO good to stop!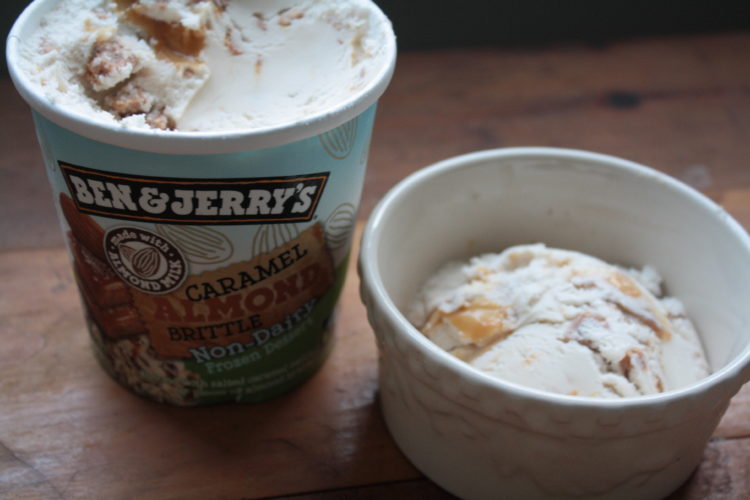 COCONUT SEVEN LAYER BAR
Who is the evil genius that came up with this?! It's like they knew all my favorite things and mashed them all up into one. HOW DID THEY KNOW!? Laced with coconut, fudge chunks, walnuts, graham crackers and caramel, this flavor is the things dreams are made of. I'm STILL trying to not eat all of it every time I crack open the pint, just so I can savor it for as long as humanly possible. It's THAT good.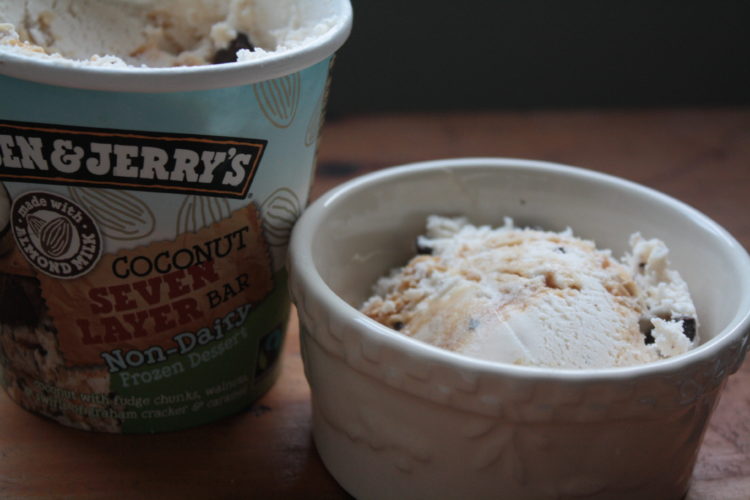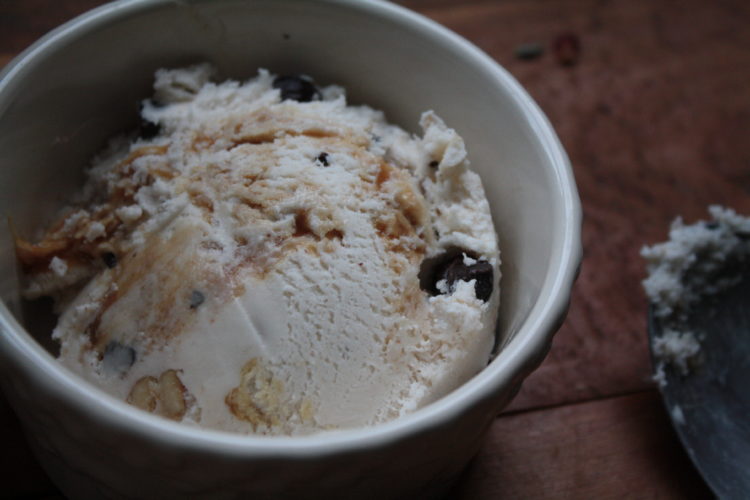 Related posts: