When a company claims to have "the best damn salsa"….and they actually are!
I was thrilled when some of this natural, fresh and artificial-free salsa showed up on my doorstep this week, just in time to serve during the Superbowl. The Boston-based Nola's Fresh Foods, has New Orleans roots, but is making waves all around New England, with their perfectly seasoned, fiery salsas, which is available in Salsa Fresca and Fire Roasted Corn & Black Bean. They're also void of any sugars or oils and are both gluten-free and vegan. It always blows my mind, that even when shopping at places like Trader Joe's or Whole Foods, that you're still likely to find salsa loaded with sugar, oil and weird preservatives, which isn't the case with Nola.
I set out some of both salsas during the Patriots game, so I could let everyone enjoy these delectable dips. We had it on top of quesadillas, over baked potatoes and then just straight up, with my favorite tortilla chips.  Everyone really loved the flavor, consistency and spice factor. Though they pack a lot of bold flavor, they aren't overwhelming hot and everyone, with different heat thresholds, was satisfied with the punch they packed. I hate super watery salsa, but aren't a huge fan of the super chunky, tomato-heavy ones either, and I found that Nola was a perfect middle consistency, that adhered to chips well, but also could be served nicely in a soup or something more liquid-based. Their black bean and corn one, was my favorite of the two, and was especially great on my vegan quesadillas. 
So if you're looking for a new, locally-made, superb salsa to add to your kitchen, make SURE to check out Nola's Fresh Foods!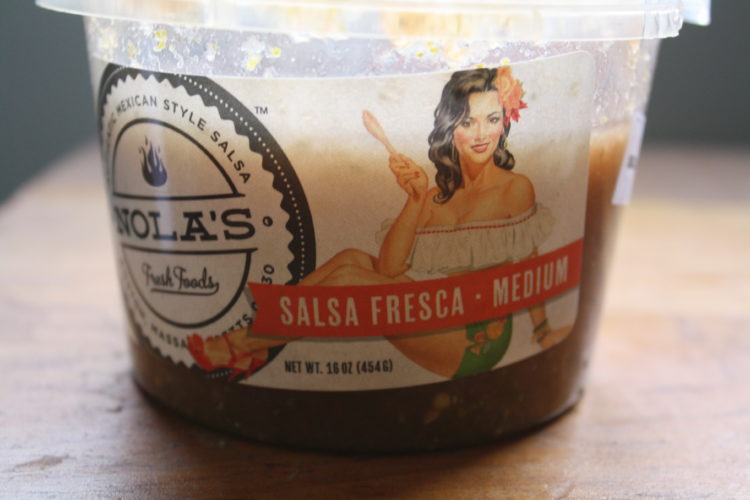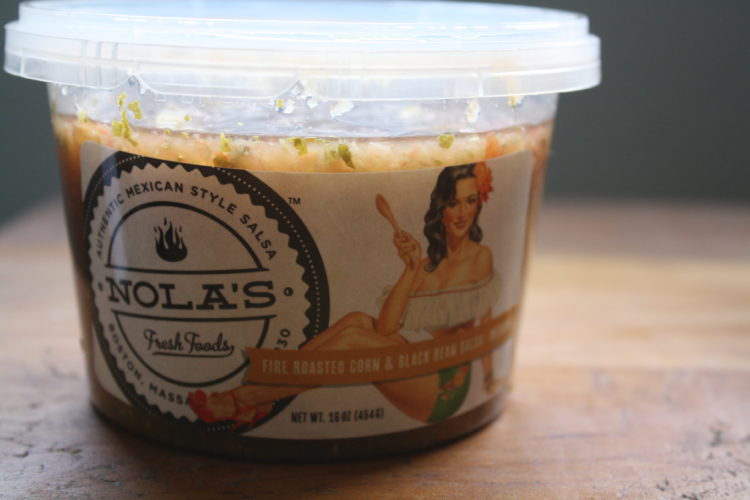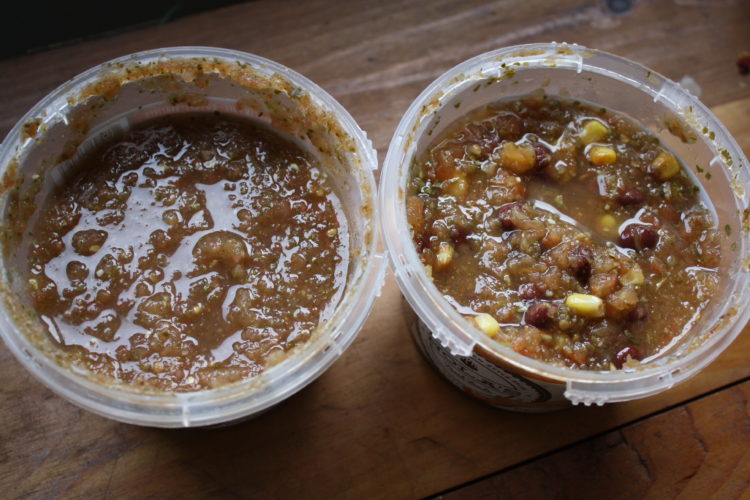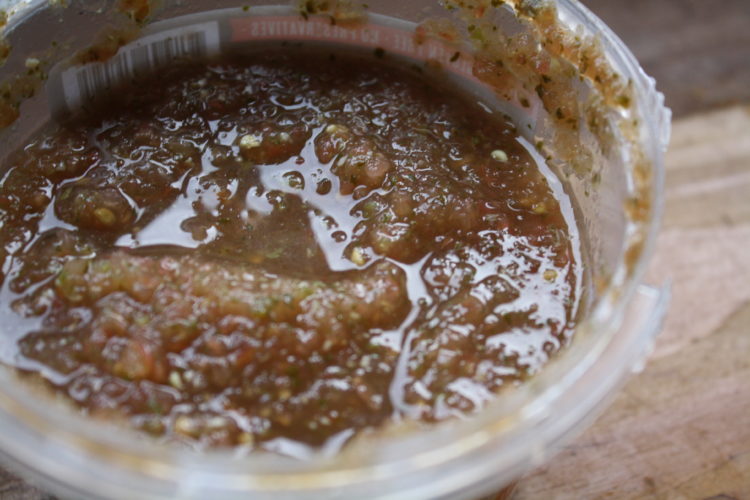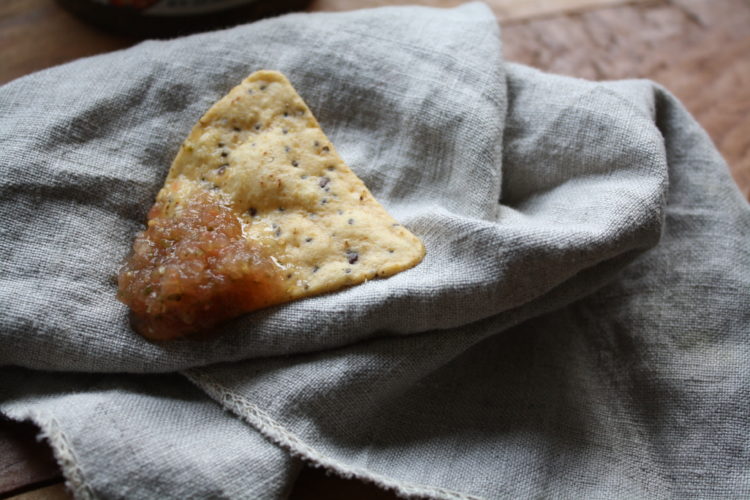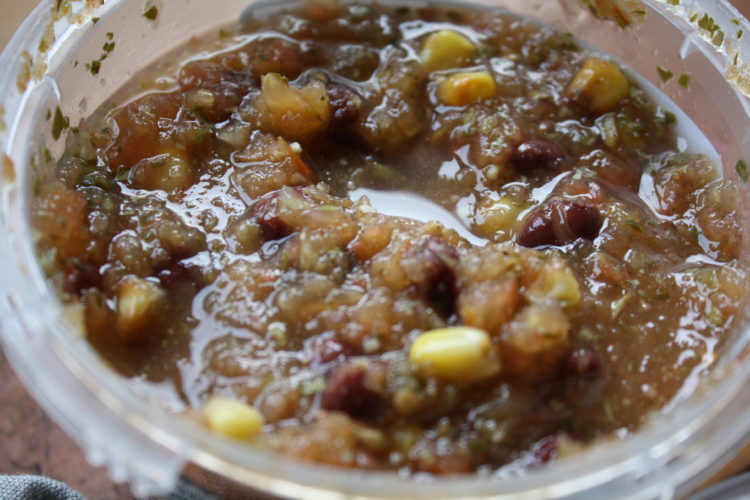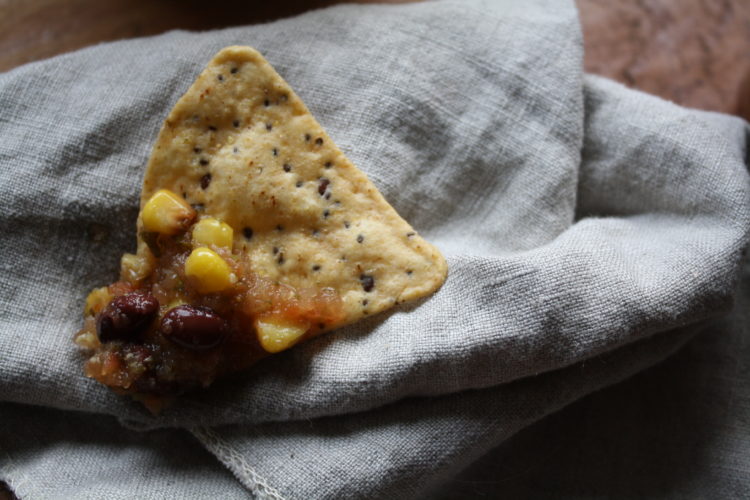 Related posts: