I have been talking about by CHLOE. coming to Seaport for LEGIT, a year now. I am forever complaining about how there are zero, I mean, ZERO, vegan options in downtown Boston. Which is really effing sad, because it makes venturing into the city a real pain in the ass sometimes. To say that the opening of CHLOE has been long awaited by myself and every other local vegan, is a complete and utter understatement.
And finally…IT'S HERE!
I stopped by last Friday night with a friend who is nowhere near vegan, but was intrigued by CHLOE dishes like the clam chowder, meatball subs and the infamous lobster roll. Because honestly, who WOULDN'T be interested in trying plant-based versions of such meat-centric dishes? OK, maybe some wouldn't. But they're crazy, so who cares.
The location itself is a bit off the grid, but the space, decor and vibe are super chill. Black and white style with CHLOE's signature detailed embellishments, like cups, napkins and tray liners coming adorned in adorable prints with cute, local Boston greetings on them. It's very sleek, modern and relaxed, with lots of succulents, plants and hanging chairs to enjoy while you stuff your face. The staff was extremely friednly and seemed genuinely excited about the food. Which made me even more excited about the food. EVERYONE WAS JUST EXCITED, GUYS!
And so there's the food. Oh man, the food. It's one of those places that give me anxiety because I'm not used to having such incredible options and I get stressed out when I have to make important life decisions, like if I want kale and artichoke dip or sweet potato bacon mac and cheese. How could I possibly choose?!
We ultimately decided to split a bunch of things and try as much as our wallets would allow. And I needed a coconut of course, though they have lots of beer, wine, juice, kombucha options, too. And I might go as far as saying it was the best coconut I've ever had. Maybe just because it had that really cute by CHLOE. stamp on it. Maybe.
Opting for the sweet potato mac proved to be a wise decision. Though I've been making batches of coconut bacon every week recently, the shiitake bacon on this mac was probably some of the best facon I've ever tried. And my omnivorous friend was pretty impressed with it, as well. The mac and cheese was a great consistency and flavor, too, fairly similar to what I'm used to making it at home, but I appreciate them not using any fake cheese.
The much talked about "lobstah" roll was up next. I was DYING to try this and had super high expectations. Though the hearts of palm and celery based sandwich was good, I feel like it didn't satisfy completely. We each maybe got two bites out of it, and it was mostly bread rather than the stuffing. The consistency and flavor was on point, but overall it was fairly lacking. And for a whopping $15, I feel like it really didn't deliver. BUT, it definitely inspired me to try and make my own at home soon!
I have seen about a million Insta photos of CHLOE's guac burger, so that was an obvious choice, too. Again, it was on the smaller side and although it was one of the tastiest veggie patties I've ever had, it was also arguably, the smallest. The toppings really made up for it though, with guac, tomatoes, onions, lettuce, tortilla chips, corn and chipotle aioli (SO good) adoring it, and making it a really flavorful burger. But again, with a $13 price tag, it would have been more appreciated if it came with a side.
We ate all that and found that we were still REALLY hungry. So we voted on getting the fancy fries, which were basically fries smothered in almond cream, chipotle aioli and chorizo. SO DOPE. They were absolutely bursting with flavor and I could have ate at least three orders of them, no problem. Will be back for more of you, you fancy fries.
Overall, my first CHLOE experience was awesome. I do think that overall, the portions are wayyyyyyy too small and wayyyyyyy too pricey for what it is. But I get it. It's downtown Seaport. It's a well-know vegan franchise, from one of the biggest vegan chefs there is. I will be back for more, but maybe stop for appetizers somewhere else before, so I don't spend another entire paycheck on minimal amounts of food.
If you stop by, let me know what you think and what you try!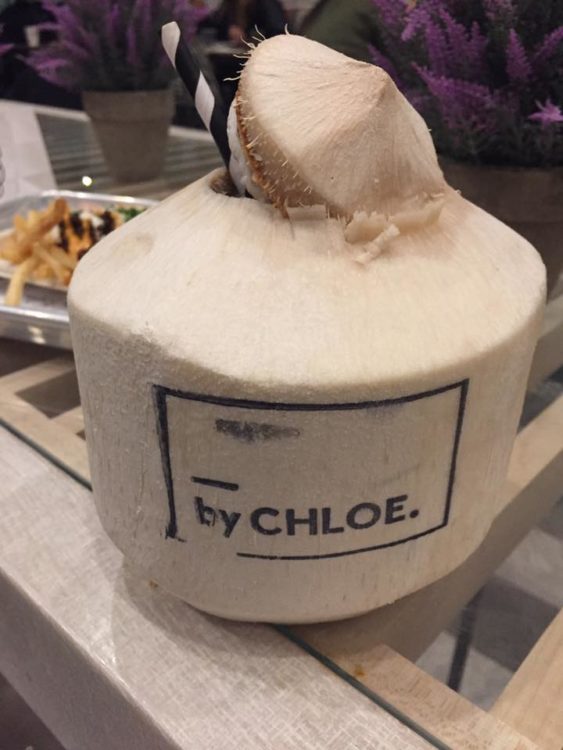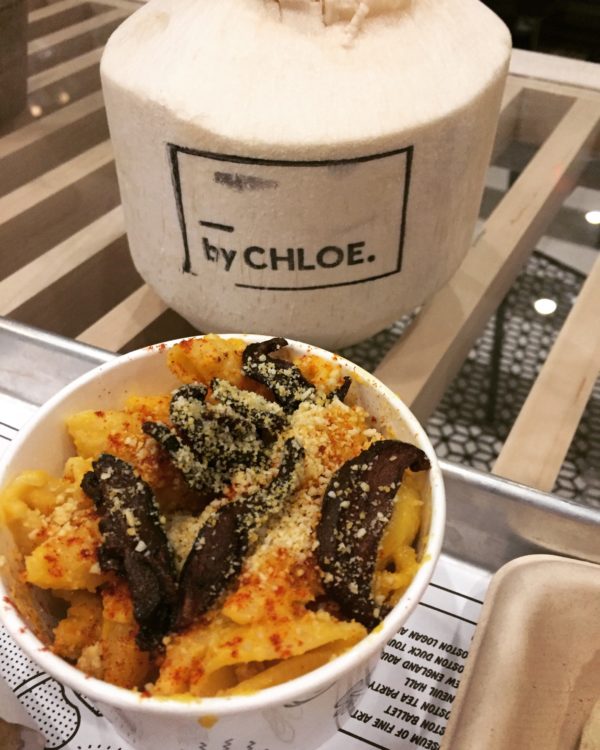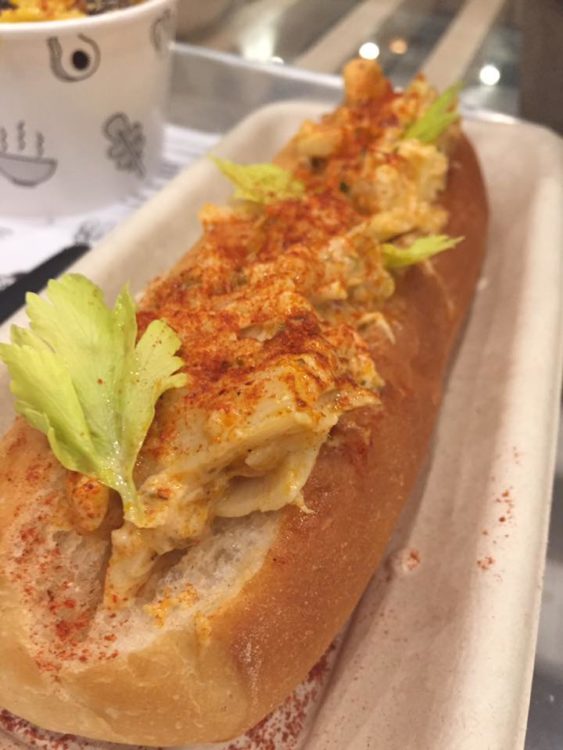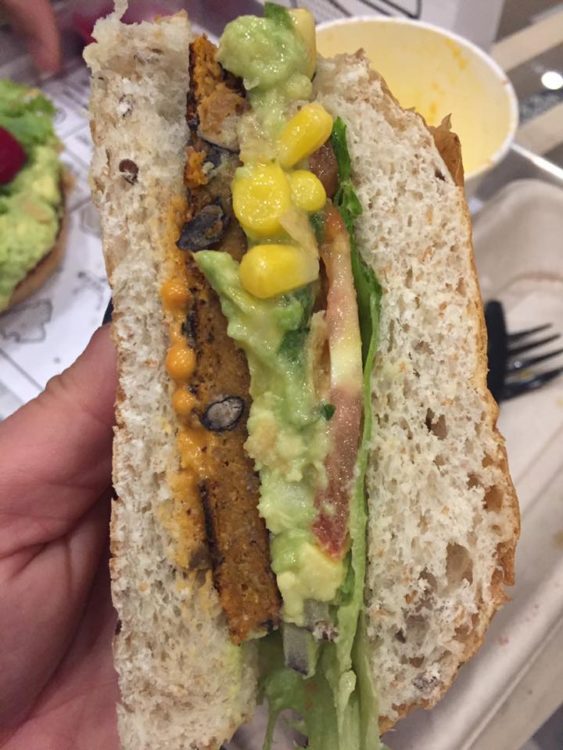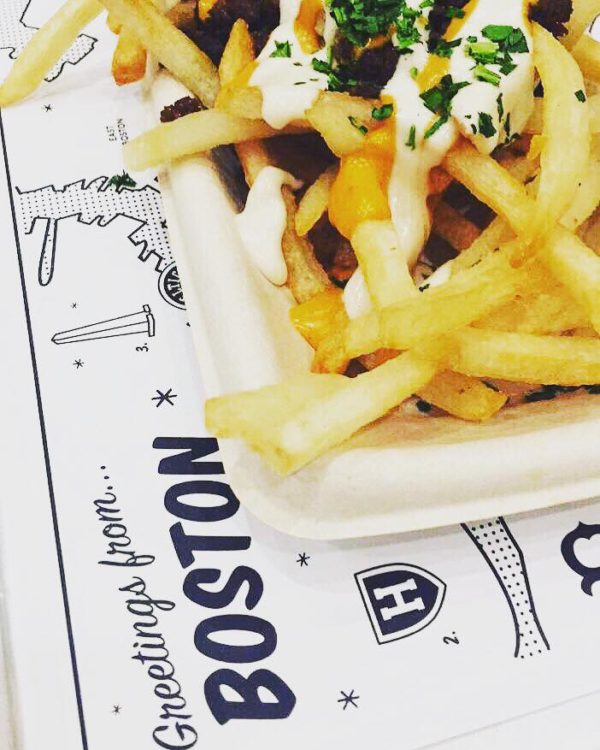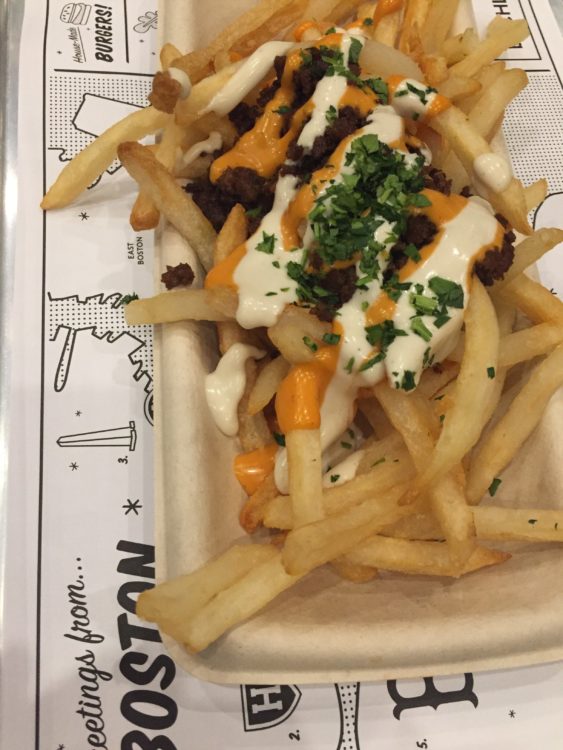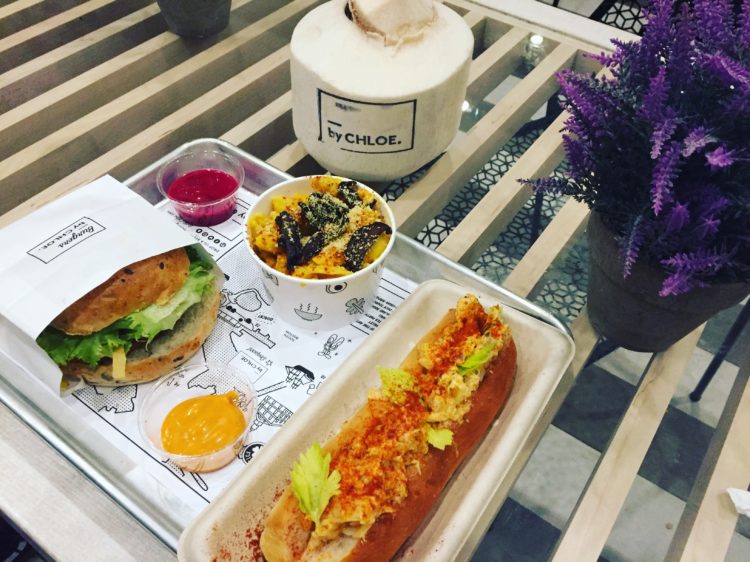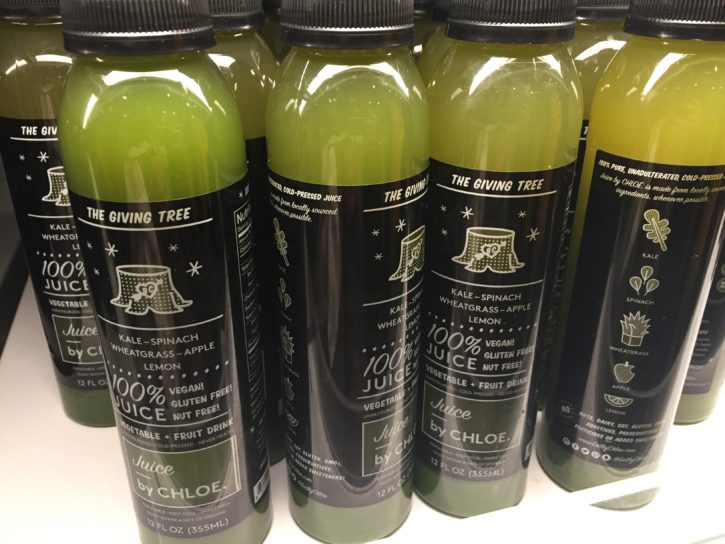 Related posts: