If you hadn't noticed by now, I am completely infatuated with every product available over at Sari Foods.
Their nutritional yeast is my favorite and I can no longer make a smoothie without their wheatgrass powder.
So it's no shock, that I am also 100% obsessed with their acai powder.
This was the first time I've used the powder at home. Usually, I get frozen packets at Whole Foods or Trader Joe's, so I wasn't quite sure if the powder would have that chalky, flavorless quality that most healthy plant-based powders have,
But just by SMELLING this stuff, you can tell how overwhelmingly delicious and flavor-packed it is. It's got a deep berry scent to it, that almost borderline tastes like blue raspberry to me! I know, I know. Blue raspberry is totally a synthetic flavor you'll usually only find in lollipops, slush, gum or in lip gloss suited for 14 year old girls (I'm clearly a 90's kid), but I SWEAR that's what it tastes like…and I LOVE it.
It gave this particularly green smoothie bowl a wonderfully fruity flavor and a gorgeous, deep purple hue. I know that I'll be using this often throughout the summer and think it would also work beautifully in raw dessert recipes. Stay tuned for more acai experiments and thank you Sari, for being so amazing!
Here's the smoothie bowl recipe I came up with:
2 frozen bananas
1 cup frozen blueberries
1 cup frozen kale
1 cup chopped broccoli
1 tbsp Sari Foods acai powder
1 tbsp nutritional yeast
1-2 cups flax milk, based on desired consistency
Blend together all ingredients until smooth
Top with banana, coconut, almonds, hemp and almond butter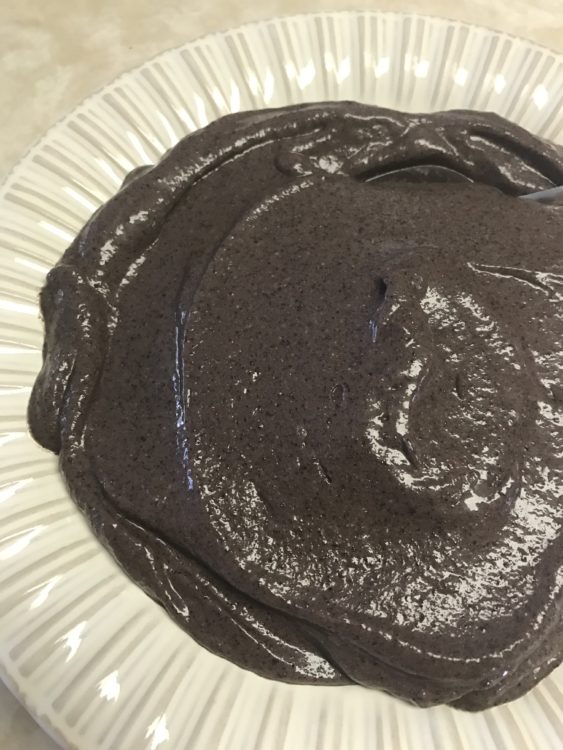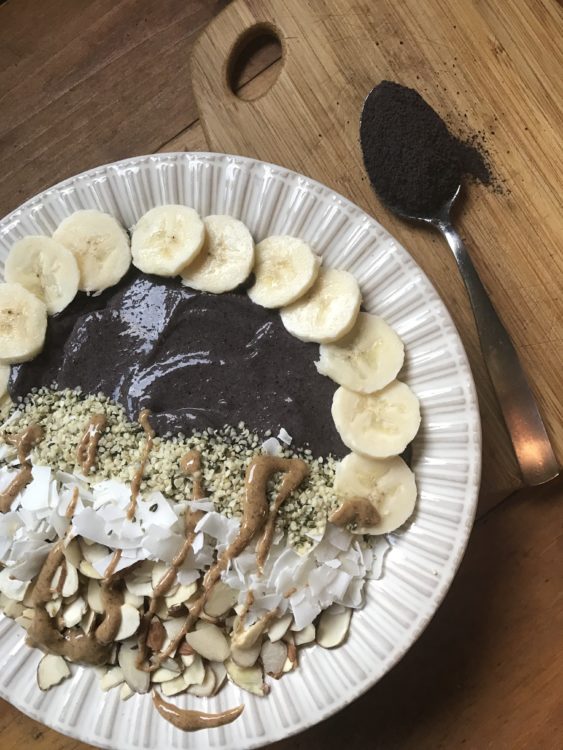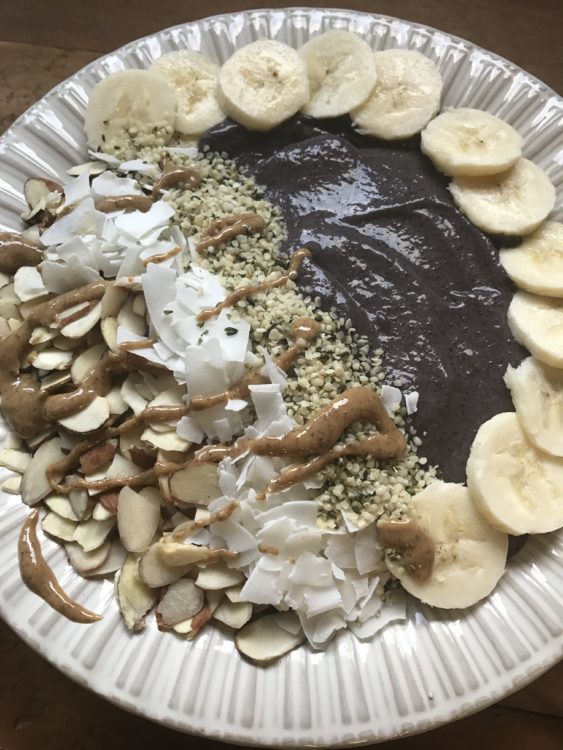 Related posts: