YO.
Can we just talk about how effing amazing the new items over at Veggie Galaxy are?!
I am CONSTANTLY bringing people here. My favorite client's assistant, who also happens to be my soulmate insists we dine at VG at least once a month. And so we've been binging on the regular and putting ourselves into a food coma with all their new menu items. I've also been coming here with a few friends who are trying to commit to a plant-based diet (though, let's be real, Veggie Galaxy food doesn't exactly have many vegetables in it). No one has left disappointed, ESPECIALLY with the addition of all their latest stuff.
Thus far I've indulged in their buffalo tenders, their buffalo chicken sandwich, their mac and cheese chicken parm sub (seriously-it's a thing), mozzarella sticks and chicken and waffles (my first time EVER having chicken and waffles, vegan or non-vegan). Though everything is essentially fried seitan, dripping with either cashew cheese or buffalo sauce and hardly can be considered healthy, EVERYTHING has been friggin incredible. I've literally almost had to roll myself myself out of there on a few occasions just from being so stuffed full of carbs. I am a sucker for anything buffalo, and so I could not be more pleased with these latest culinary developments.
Thank you, Veggie Galaxy, for continuing to be SO dope.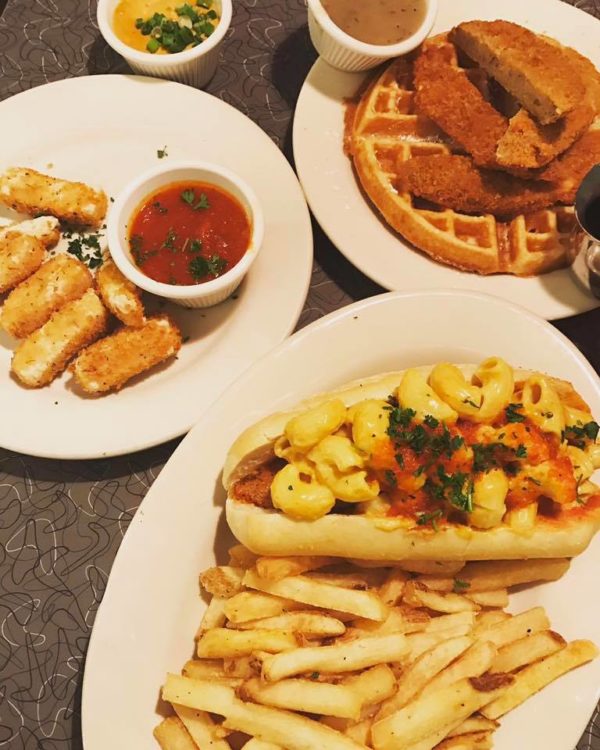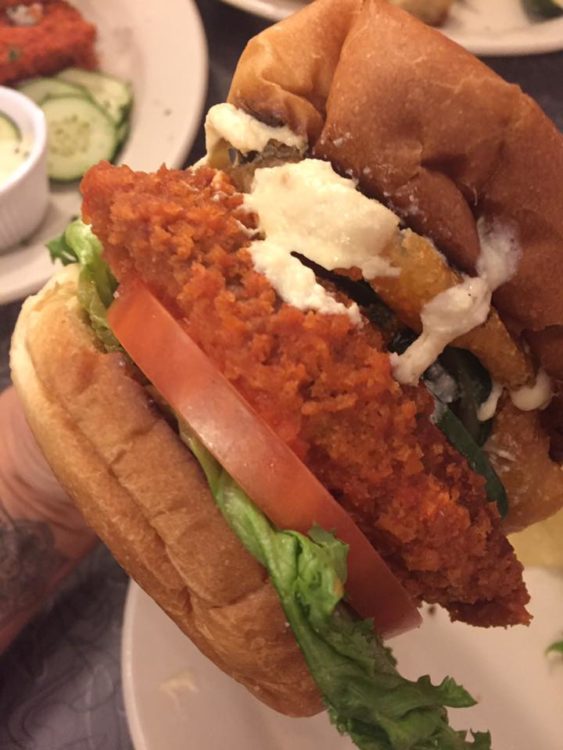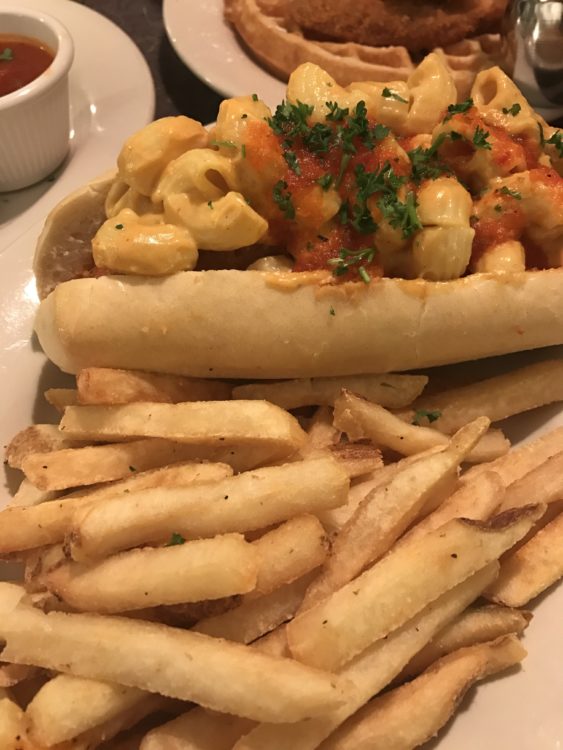 Related posts: