This isn't the first Boulder vegan recap I've done. Or the second….or the third.
My fourth installment of my favorite Colorado eats, will for sure, not be my last. This trip was especially delicious with the addition of an insanely good spot boyfriend found in Fort Collins. Because leave it to a non-vegan to come across the best plant-based eats in all the land.
My Boulder reviews are really nothing new. For a town I love so much, their vegan options are far from plentiful. My tried and true spots like the Beyond Meat Burger Bar at Whole Foods and anything and everything at Wonder Press, will forever be my favorites, but I also found some new options at my other local spots this time around, that I think are worth sharing. I spent more time cooking this trip, since I had yet to really treat Steve (oh yeah, boyfriend has a name, BTW) to any of my creations. Most mornings were composed of avocado toast, flaxseed pancakes or his vegan banana bread. Of course accompanied by my favorite Boulder brewed Rowdy Mermaid Kombucha or the basic GT's or Health-Ade booch. Though SOME mornings included mimosas and/or cold brew coffee with almond milk Bailey's #swoon. I also treated him to vegan lobster rolls and cauliflower alfredo. I'm just getting started 😉
Is that not the most beautiful fridge you've ever seen?!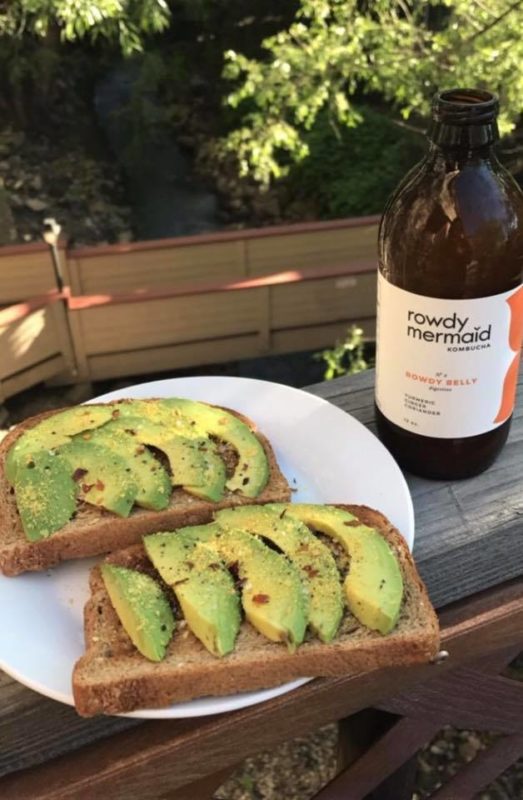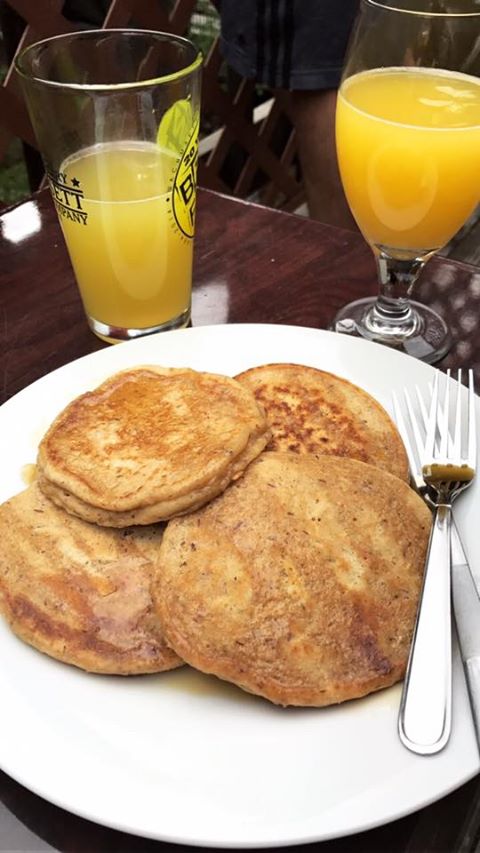 Typical mornings 🙂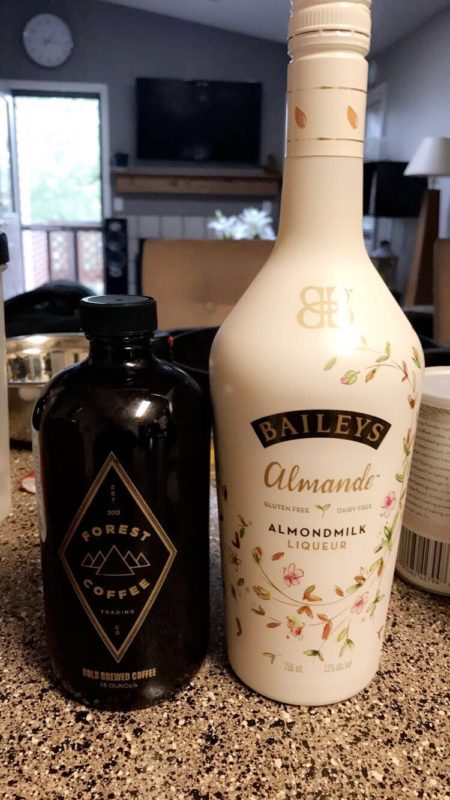 Get yourself some vegan Bailey's, if you haven't tried it yet!
…
ANYWAYS. Check out some of the old faves and all the newbies on the round-up below.
YES, you have seen the amazing-ness that is the Beyond Meat burger on every form of my social media, multiple times. But it's so effing good, and I would honestly eat that every day in Boulder. I'm actually shocked I DIDN'T eat it every day this trip. I also tried out the buffalo Beyond Meat chicken sandwich from the same burger bar and it was equally unreal though. WHOLE FOODS, WHY YOU SO DOPE THOUGH.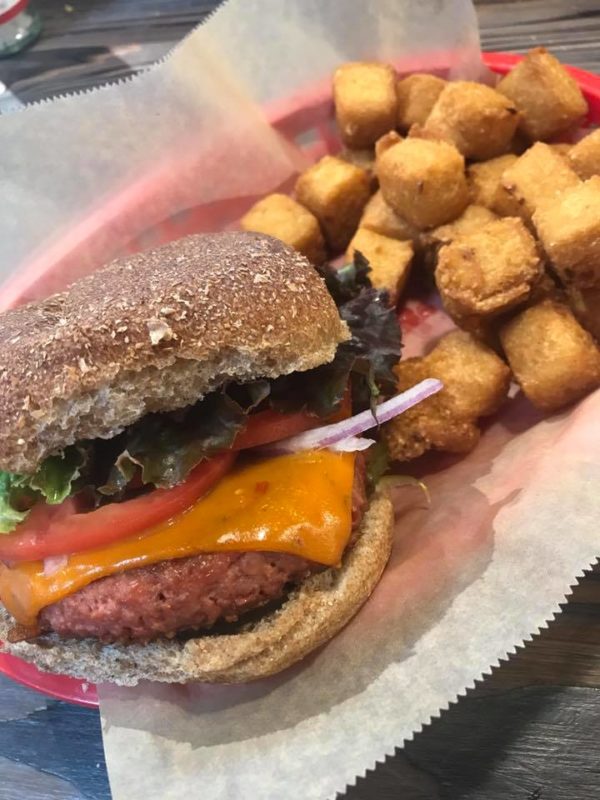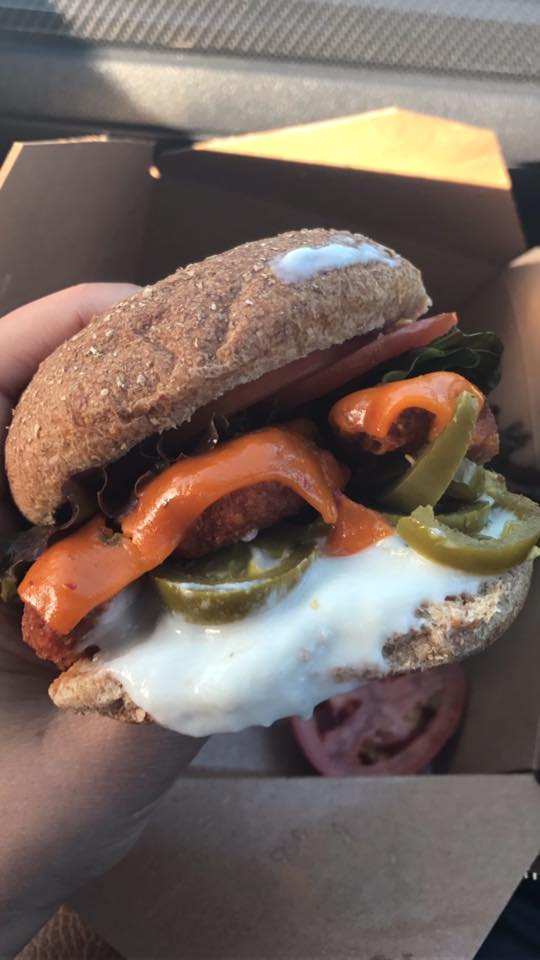 Wonder Press is always one of my first stops on Pearl Street and this time was no exception. Beautiful as always, delicious as always. I camped out here for awhile after walking in the rain and just read. Also, Boulder, no rain next time, please-cut that out! I opted for the Green Monkey smoothie-which legit everyone else in there had also ordered. Which doesn't surprise me at all because it's effing delicious. I love that it's got some fruit and nut butters in it, but that the base is their signature green juice blend.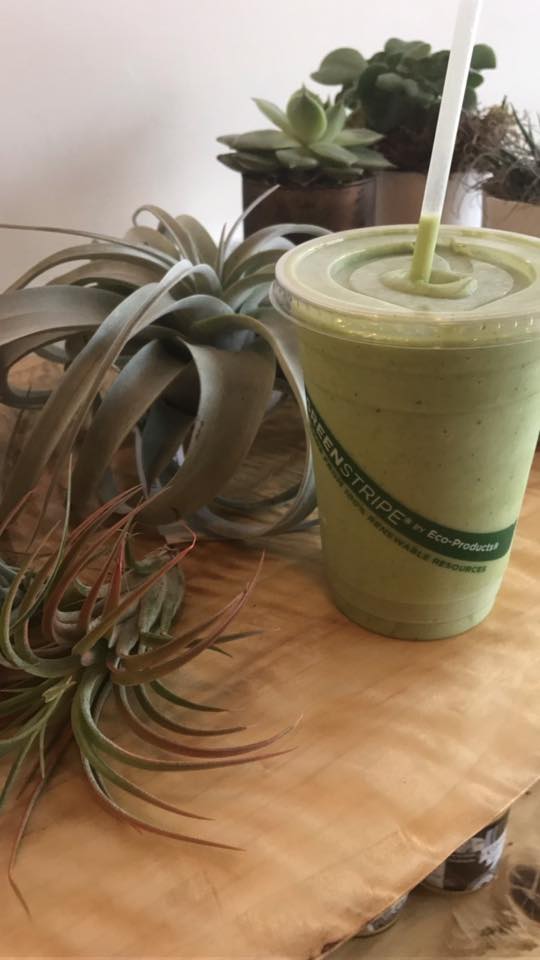 I enjoyed the same Vegan Love pizza my first time in Boulder, and thought it was really good. I don't know what the heck it was about this visit, but it tasted AMAZING. Like, the best vegan pizza I've ever had. And it isn't even loaded with fake meats or cheeses, just basic sauce and veggies. It's gotta be the crust. It was so, SO good. So good, a squirrel ate half the crust while I was eating leftovers the next day…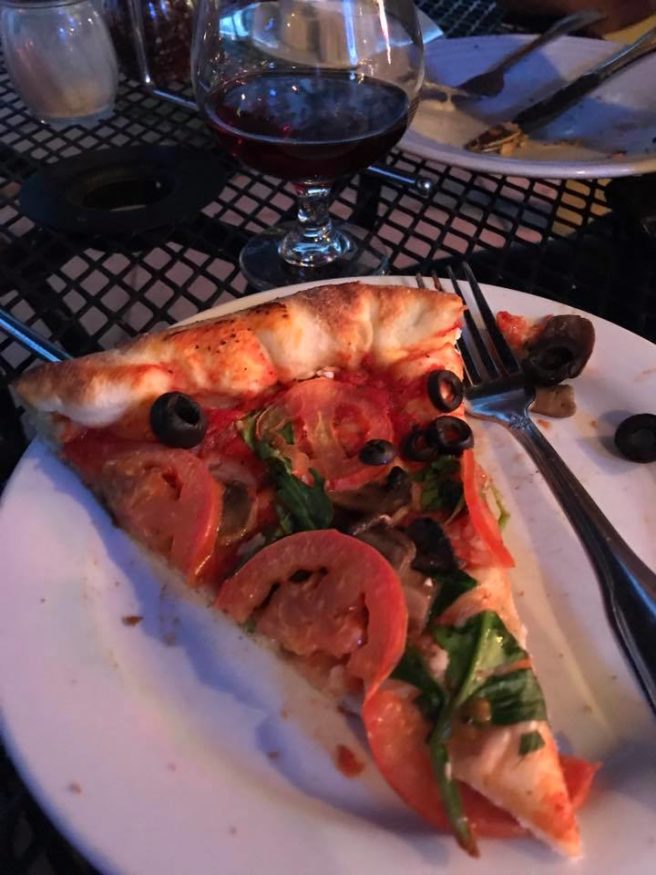 Avery is potentially my favorite brewery in Boulder. And there's a lot to choose from. But their sour selection, overall space, plethora of cute puppies all the time and their ever-evolving vegan options make it top spot for me. I narrowly missed out on their seitan nachos last time and was literally depressed about it. We happened to stumble upon their jackfruit nachos though on Memorial Day, which was perfect because Steve had been dying to try BBQ jackfruit. Jackfruit was on point, though the nachos overall, were a little lacking without cheese. But, ANY nachos would be less than exciting without cheese, vegan or otherwise.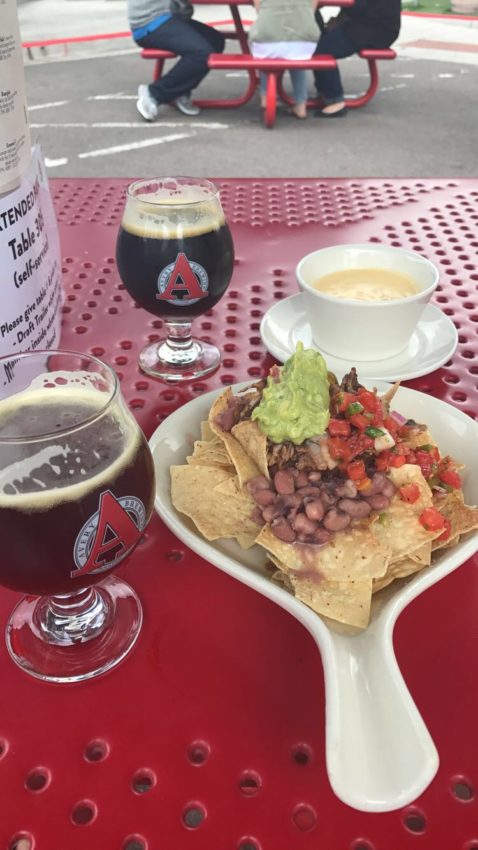 I've said it once, and like, a million times after. The buffalo cauliflower and blue cheese tacos from Leaf are some of the best I've ever had. Though they have a REALLY cute restaurant with awesome decor, their ambiance overall, puts me to sleep. It's just not lively enough for me. But I couldn't go this trip without picking up some for Steve to try and he was thoroughly impressed. It's one of the few times I eat vegan food where I DON'T proclaim that I can make it better.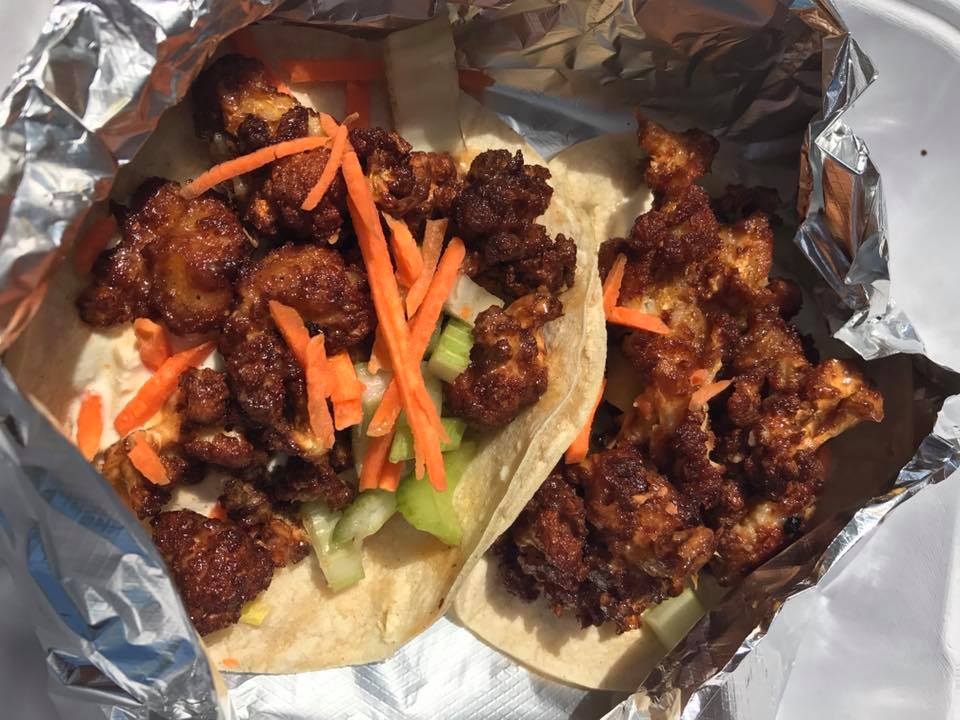 Hands down, the BEST vegan ice cream I've ever had. And technically, it's gelato, which makes it that much better. Last time I went, I was that super basic chick who had to fulfill an immediate ice cream craving late at night. The only non-dairy option they had at that point was a dark chocolate which was UNREAL. I was happy to see an additional three flavors this visit, though it made it even harder to choose. I went with the golden turmeric version, just because it looked so pretty. Oh my gawdddd, it was so rich and delicious. Thankfully, I opted for a double scoop because one simply wouldn't have been enough.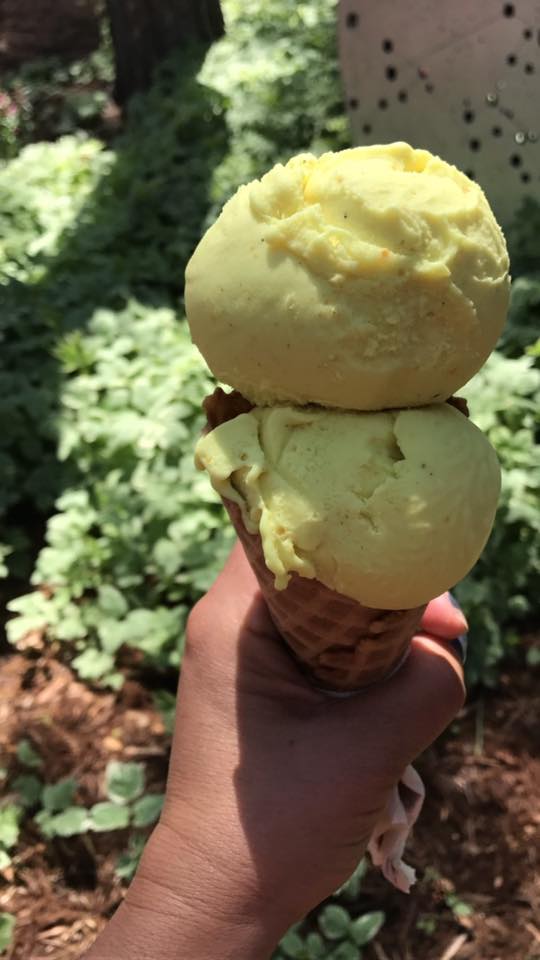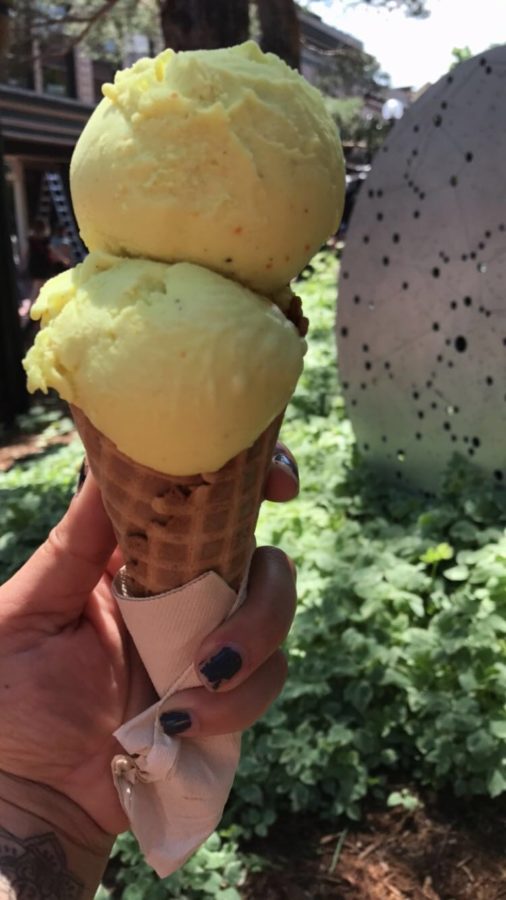 My first trip to Fort Collins was an absolute dream. Gorgeous hike, incredible breweries and some of the best vegan food I've ever had. Yes, yes, I say that all the time, I know. But seriously, if you saw me while I was while eating there, you would understand my level of joy. Their menu is really unique and filled with great beer, too. It was really hard deciding what to pick, so we split all their best eats. Which included the most perfect seitan buffalo wings I've ever feasted on, jackfruit ribs (WUTTTTTT), hush puppies, the best kale Caesar I've had outside of my own and a spicy tempeh slaw wrap. ALL SO SO SO SO incredible. Tears of joy. I swear, so close to crying, that's how unreal it was. The staff was also the best, and gave us free samples of some of their juices, which were delish. Oh, and I also continued to be a fat kid and got a chocolate chip oatmeal cookie to go, and I was in heaven. FoCo, you blew my mind.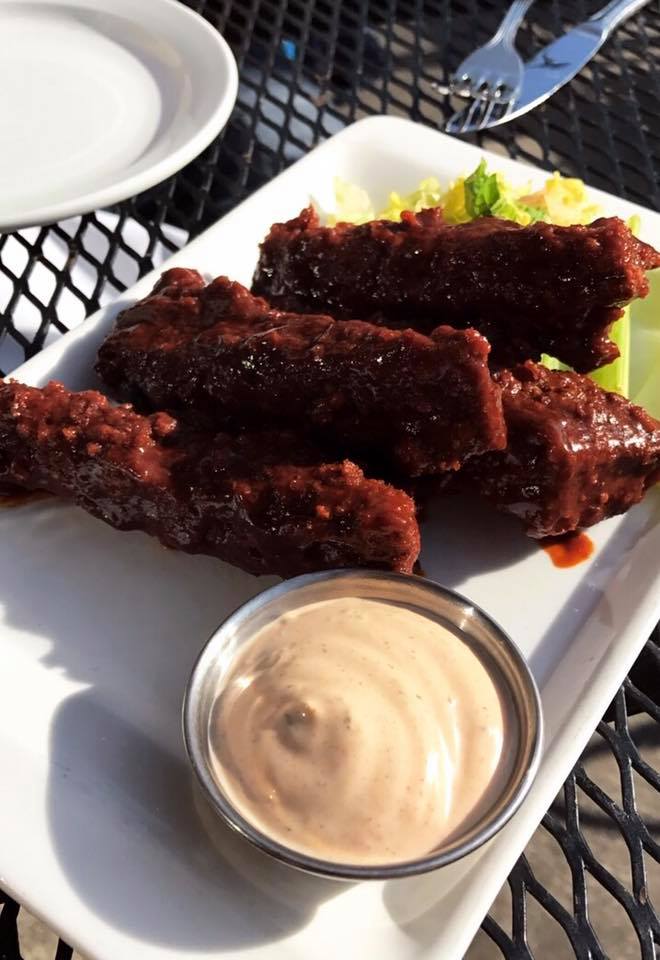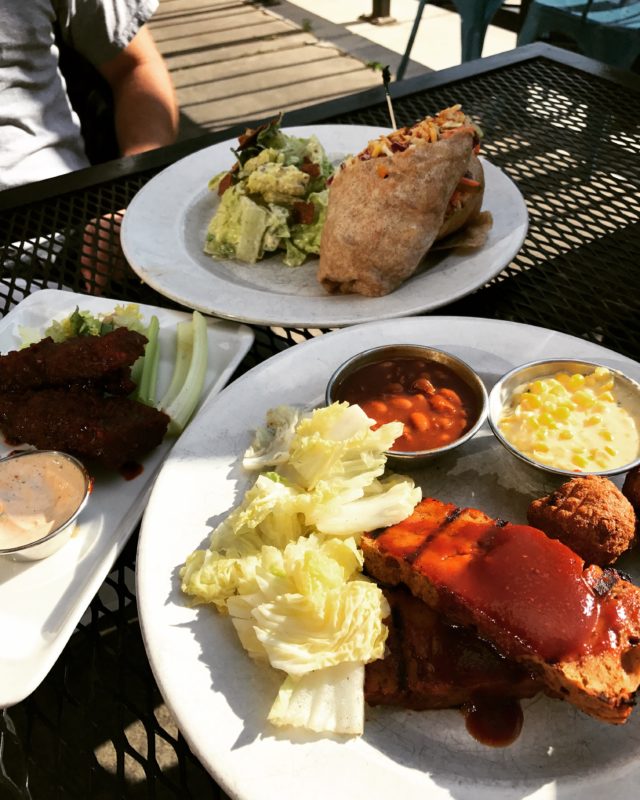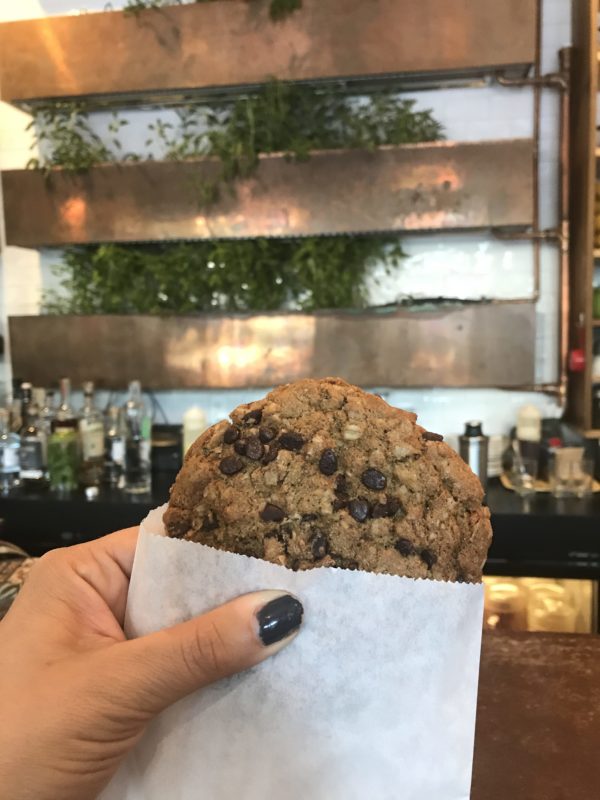 Though it's far from Boulder, I have to give a special shout out to &pizza at the D.C. airport. I hardly EVER find anything edible in airports, and though I wasn't pleased to have the three hour layover, I was thrilled that I did find my way back to one of my favorite pizza spots. &pizza has tons of make-your-own vegan pizza options that actually use fresh, non-GMO ingredinets, organic dough and local produce when available! I LOVE. I was nervous they wouldn't be open since my layover was at 5 a.m., but I really struck gold because they have vegan breakfast pizza option! And it was so freaking delicious. Perfect crust, smashed avocado, crispy chickpeas, lemon, olive oil and cilantro. Vegan breakfast pizzas might need to be the next recipe I work on…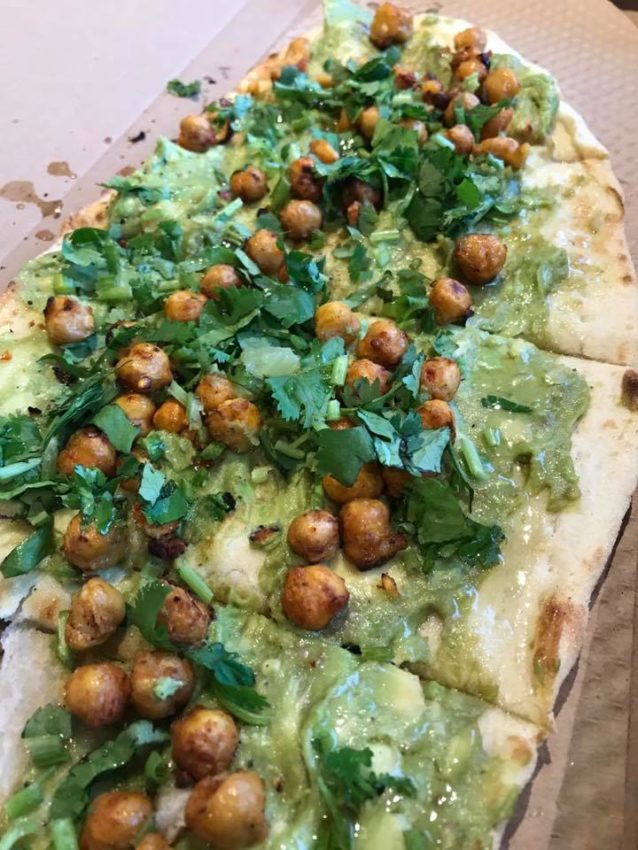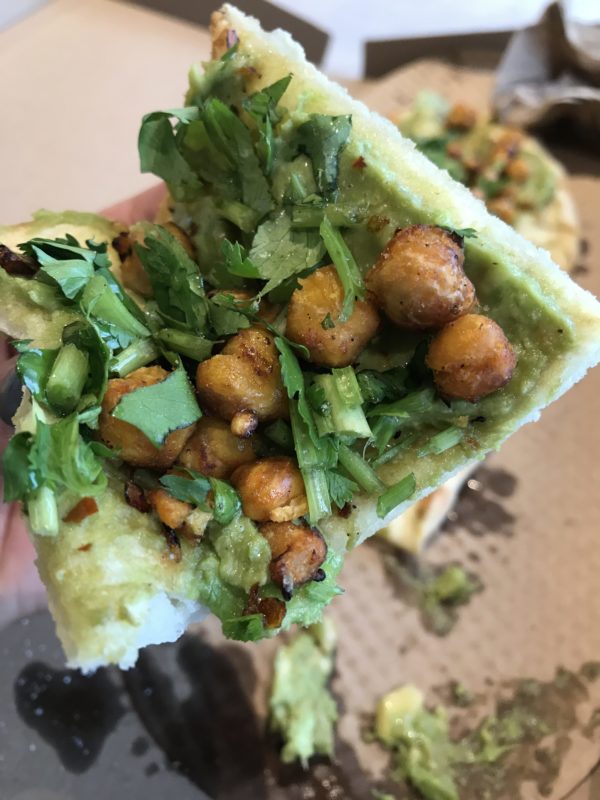 Related posts: