Am I ever inspired to be in the kitchen during the summer?
My lack of blog posts tell me no.
Sorry bout thatttt.
I've been sticking to a lot of the same old, same old when it comes to my own meals, and during these hot days, then tend to be just salads and some grain bowls.
OH, and did I mention I'm glutenfree now? So that's left me fairly clueless in terms of new recipes lately. More on that later…
Luckily, I just got a gorgeous copy of Everyday Vegetarian by Cooking Light and have been able to tweak quite a few of their delicious recipes to be both vegan AND gluten-less. 
I'm usually picking about my cookbooks, and stick to strictly books by vegan bloggers I already love. I wasn't sure how I was going to feel about such a generic vegetarian one, since it's a product of Cooking Light magazine. I was SUPER impressed though and the pictures are absolutely beautiful. Every recipe includes a mouth-watering photo to go with it, which is really crucial to me in keeping interest with a cookbook. No pictures, no deal for me, usually!
From pasta, to beans, to soups, to pizzas and sandiwches, each section is broken down really well and has lots of unique recipes. BUT, they don't require a ton of prep work or crazy/weird ingredinets and alot of cook time, which I LOVE. 
The only two dishes I've made thus far have been absolute winners and ones that I will keep on regular rotation for both myself and clients. I went for the summer minestrone which had tonsss of fresh, seasonal produce in it and packed LOTS of flavor and made a huge amount, that lasted my client's a long time, with extra still to freeze. My absolute favorite, which I tweaked a fair amount, was a pasta primavera with a cream cheese sauce. I subbed in zoodles and Kite Hill cream cheese and oh my god, was it amazing. And beautiful, to boot 🙂
The super crunchy tofu tacos and the fried chickpea and arugula pitas are next on my list! Check it out for yourself and the zoodle recipe below!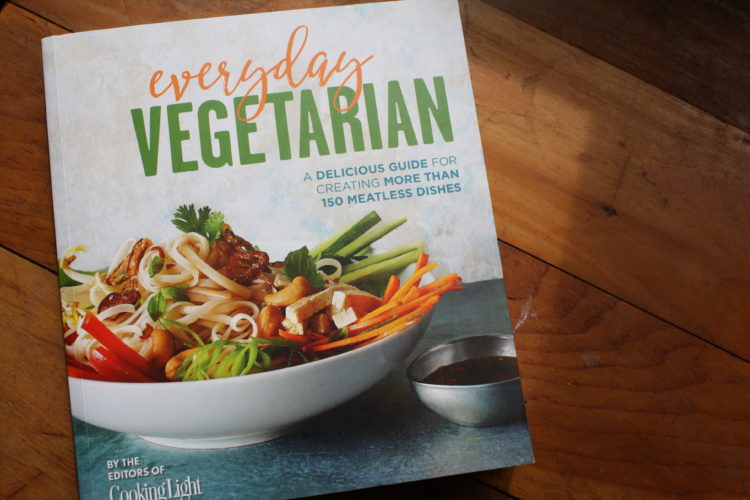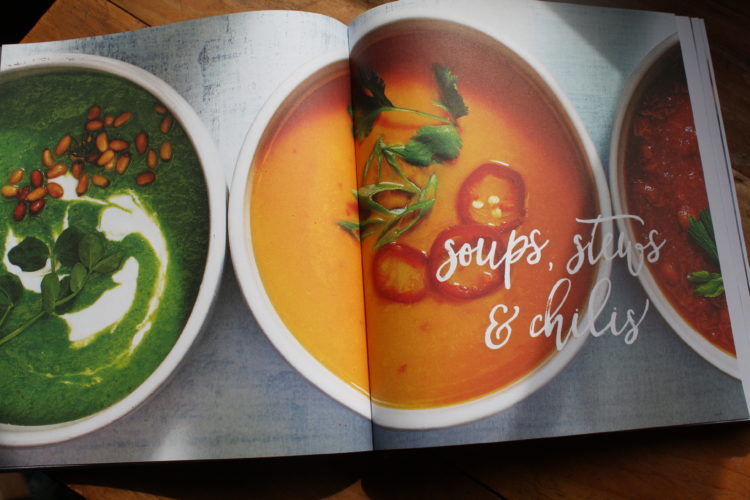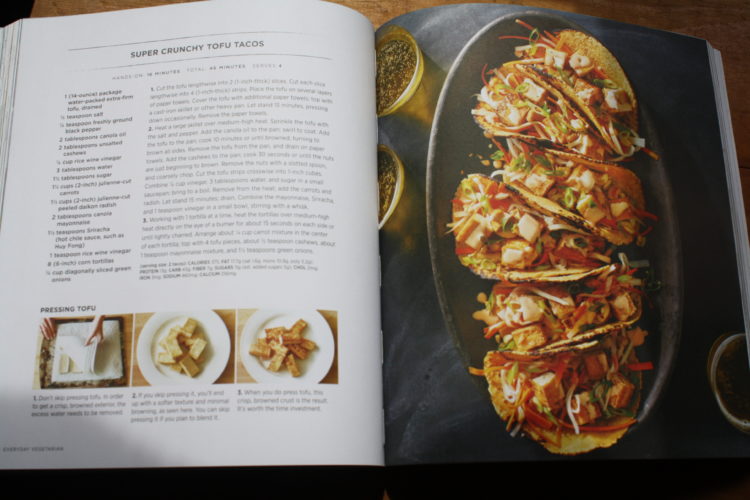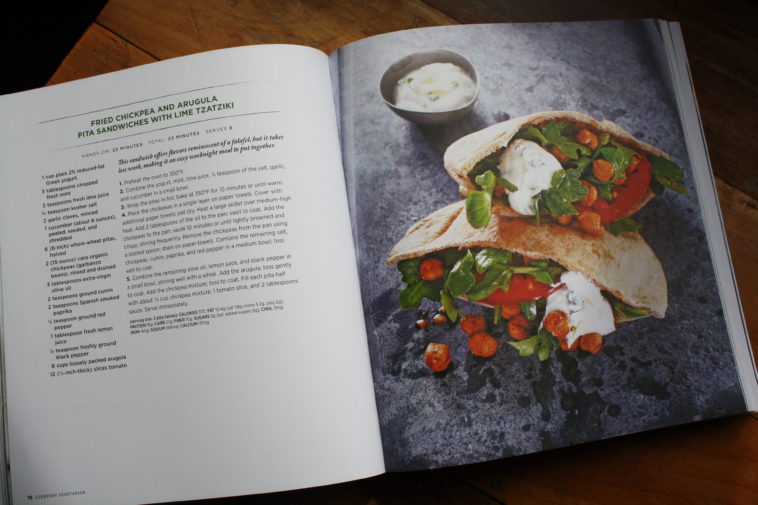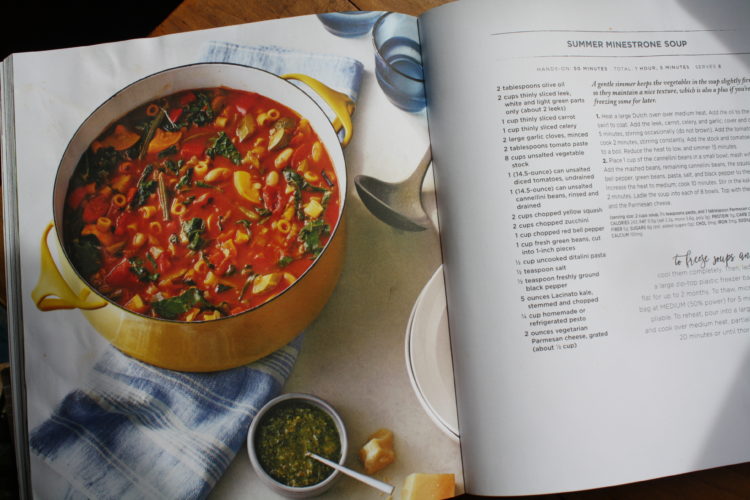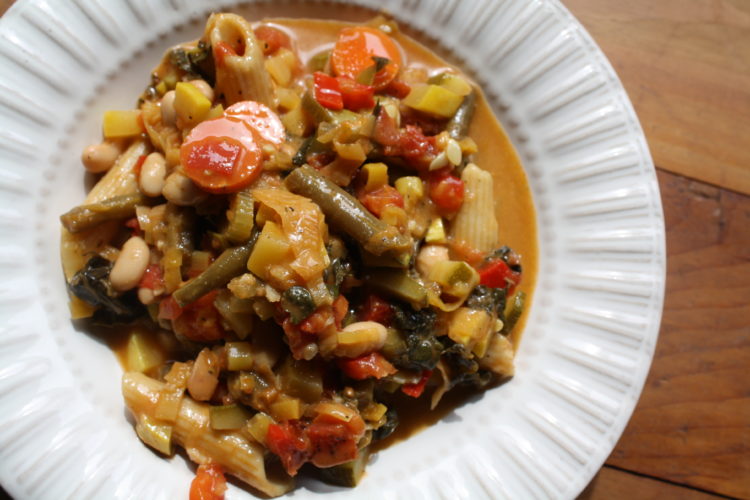 My verison of the summer minestrone!
And now, my version of their spring veggie pasta vs. theirs!
2 zucchinis, spiralzied
1 summer squash, spiralized
1 tbsp olive oil
2 cups sliced carrots
2 cups fresh asparagus tips
1 cup cooked edamame/peas
3 cloves garlic, minced
1 cup vegetable broth
5 oz Kite Hill cream cheese
Fresh dill
Salt and black pepper
Cook carrots in olive oil in a saute pan over medium heat for 5-7 minutes
Add asparagus, edamame garlic and stock and bring to a low boil
Reduce to medium and let cook 5 more minutes
Add cream cheese, salt and pepper and whisk until smooth and well incorporated
Serve immediately over zucchini noodles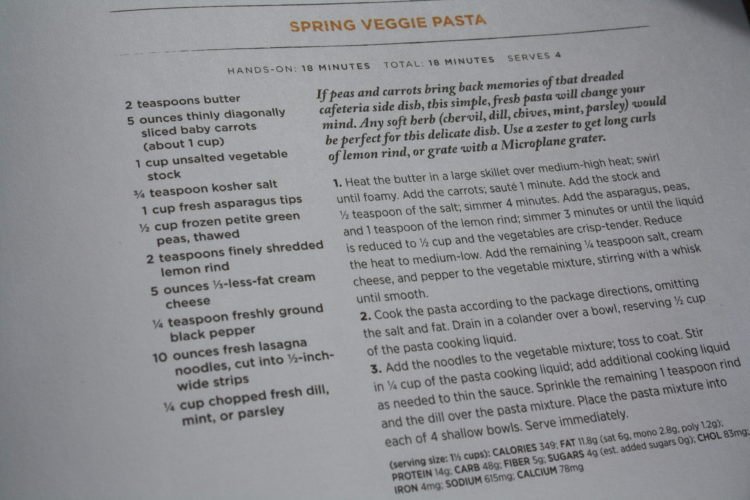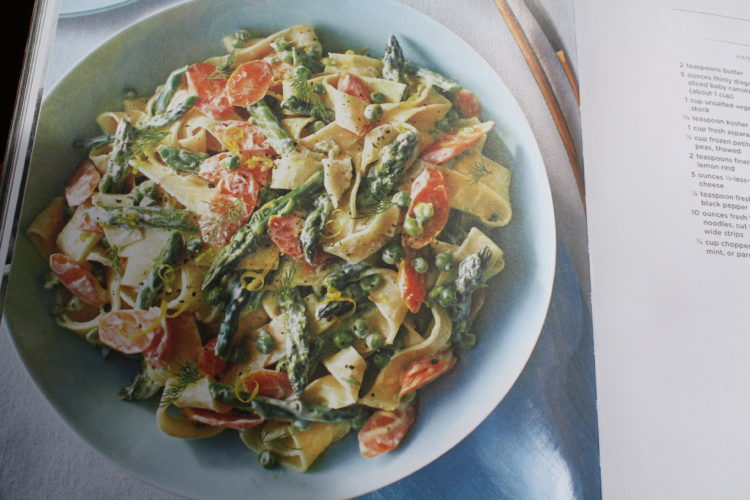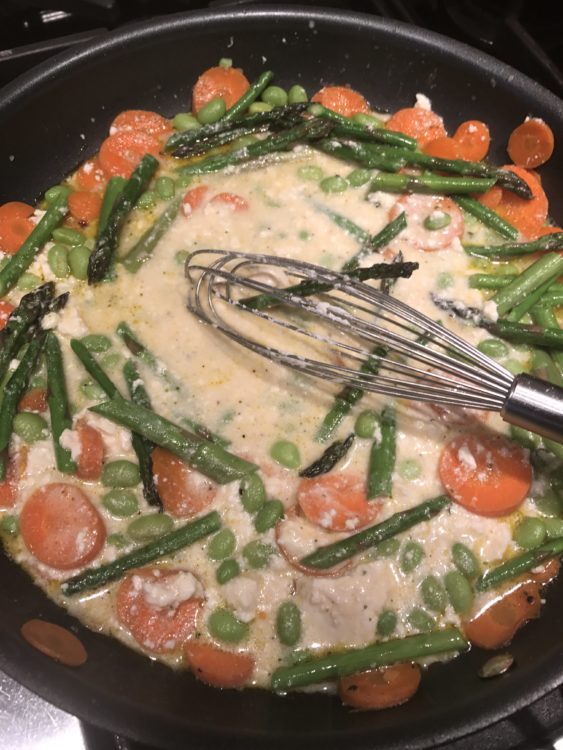 Related posts: