Yep, you read that right.
LOWELL! Of all places! Who knew it'd be full of such delicious vegan options?!
I sure as hell didn't.
Let's rewind to a decade ago. I was interning for a newspaper in Lowell for a year and spending a lot of time interviewing musicians/bands and writing up restaurant reviews. My favorite places were ones that had lots of fried chicken or steak tip options. I was 21. I was living off fast food, cigarettes and cheap vodka. I was not in great shape. And in NO WAY, had any inclination that I would ever end up being vegetarian. I honestly hated veggies for the most part back then.
My mom STILL talks about how one review I did was for Life Alive. My write-ups were more for spotlighting, rather than critiquing, and every place I visited, I put a positive spin on it, even if I wasn't a fan. And OH MY GOD, was I NOT a fan of Life Alive. I remembered just hating the smell of the wheatgrass. I thought the decor was weird and too hippie. I thought the salads tasted like dirt and the smoothies like liquefied dirt. I hated the happy-go-lucky barista with dreads and unshaved armpits. Everything about this place turned me off.
Probably because, internally I was a nightmare, and my body was rejecting anything healthy that I tried to force upon it.
So…from the bottom of my heart. Forgive me, Life Alive, I didn't know any better at the time!
And now I know better. MUCH BETTER.
I spent one night last week, revisiting my old stomping grounds with a former co-worker (make sure to check her out-Life As Maven!) and I fell in love with it all over again. It's changed so much, with lots more healthy/vegan options, a bustling art scene and a TON of cute, local artisan shops that were almost too adorable for me to handle.
I obviously made my way back to Life Alive and was super nostalgic. It was more beautiful than I ever remember it being, and busier than it ever was before. I knew we were going for dinner elsewhere so I mostly just admired everyone else's food and got a couple snacks I'd never seen before. I opted for some raw cacao covered coconut chips (amazing) raw cacao truffles (even more amazing) and a can of Sap! Maple (potentially the most amazing thing I've ever drank in my life). I had this strong sense of everything coming full circle and I was seriously elated just being in there.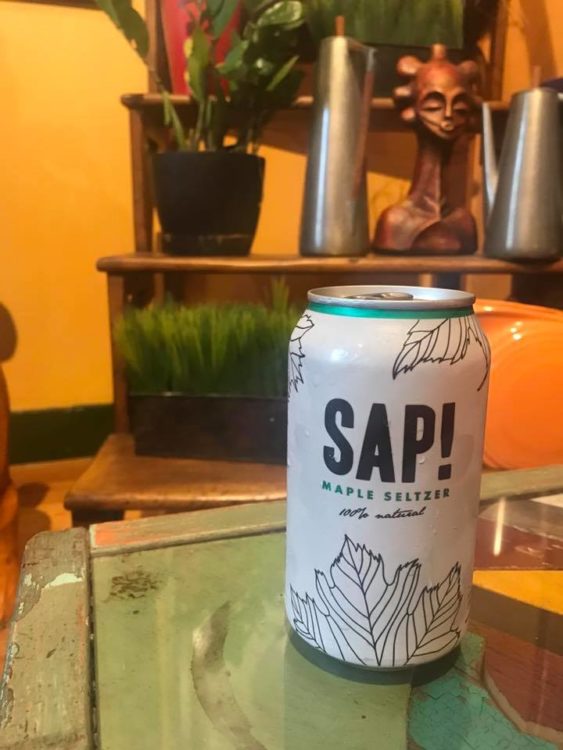 We also stopped by Mill No. 5 which is a dream come true. It's a very vintage-y line of shops in one of the mills with an apothecary, homemade body care store, cheese shop (skipped that), yoga studio, an old school movie theater, thrift stores and so much more. There was even a tiny's farmer's market spot that had lots of vegan cheeses, fake meats and lots of organic, local grown veggies and products! Coffee and Cotton was by far my favorite, though. The spot itself is rustically designed, with funky lighting and communal seating. They had lots of vegan/glutenfree salads and snacks, raw vegan cheesecake AND kombucha on tap! SCORE.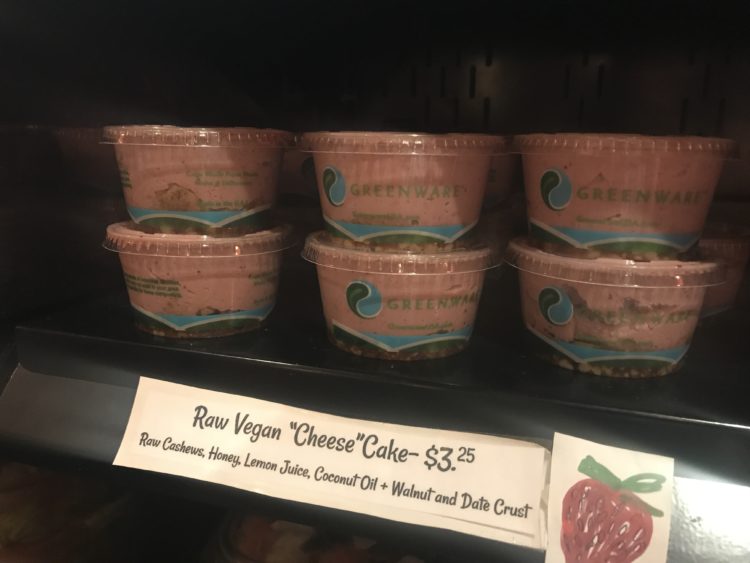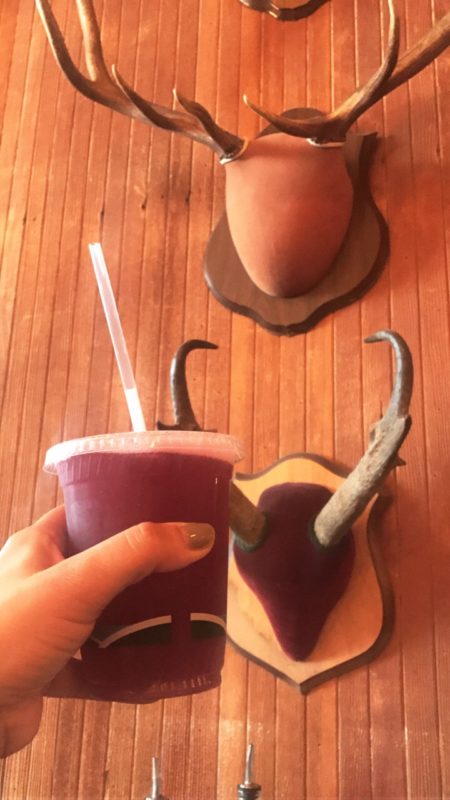 The BIGGEST surprise of the night was this random, hole-in-the-wall pizza spot, that I initially had low expectations for. My friend insisted that it was incredible though, and had awesome vegan and glutenfree food. And she totally delivered. Pizza & Sub Stop is completely unassuming, but SUCH unique and delicious GF vegan eats. Really weird, creative subs, pizzas and side dishes with almost everything having a vegan and/or glutenfree option. Everything is seriously from scratch and while I usually dread getting Daiya on my pizza, I was thrilled to talk to the owner about her cashew cheese making process. We opted for a Tikka Masala pizza and pineapple cashew fried rice and I was SO SO impressed, especially since it was my first, real glutenfree experience. I will gladly drive to Lowell any day of the week just to eat here again!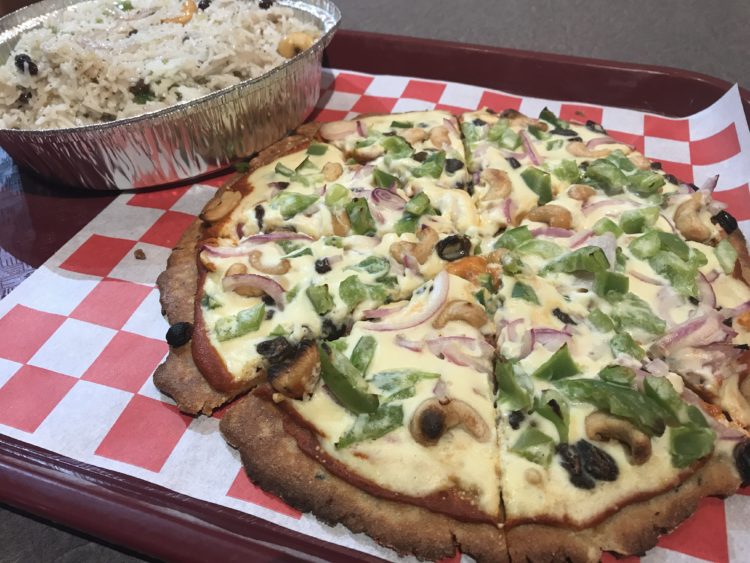 Related posts: