For every hike I've set out on recently, I've made sure to have plenty of snacks to bring along for the trek. Considering Boulder is easily one of, if not THE most, active place I've ever been, there is no shortage of protein/energy bars, granolas, snacks and bites in almost every store. The Whole Foods, Trader Joe's and Sprouts (YES, I live near a Sprouts finally!) are lined with rows and rows of every kind you could imagine. Some high protein, so low carb, some trying to be sugar-free, some masquerading as "healthy" when they're full of processed shit. There's jerkys in every shape and form and hundreds of gels or energy chews and gums. Any type of trail snack you could possibly imagine…it's here. 
But if you're doing lots of hiking every day, like I'm trying to do, it's easy to spend a small fortune on just these hiking snacks. And considering I'm trying to get back to prepping most meals and snacks for myself at home, AND come up with new recipes, a solid new energy bite recipe seemed inevitable.
And I REALLY adore these cacao date hemp balls, especially because they taste like dessert and have wayyy fewer ingredients than almost every other bar I've tried as of late. They're composed of just dates, hemp, cacao, vanilla, almond butter and walnuts. So lots of protein and healthy fats and an energy boost from all the magnesium in the raw cacao, which make it an ideal, filling, healthy and delicious trail treat!
(MAKES ABOUT 12-14)
2 1/2 cups pitted Medjool dates
1 1/2 cups raw walnuts
6 tbsp raw cacao powder
2 tbsp water
2 tbsp almond butter
2 tsp pure vanilla extract
1/4 cup raw hemp seeds, or more for coating
Pulse all ingredients, except for hemp, in a food processor until smooth, or until most of the walnuts are finely chopped/incorporated
Let mixture set in fridge for 30 minutes to set
Roll into golf ball sized bites (or smaller-whatever you prefer) and roll in a plate/bowl of the hemp seeds until covered
Store in fridge for 3-4 weeks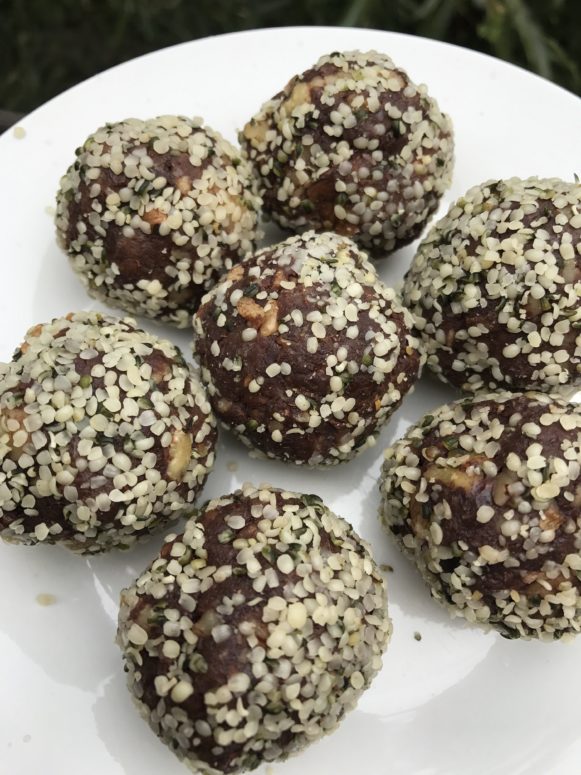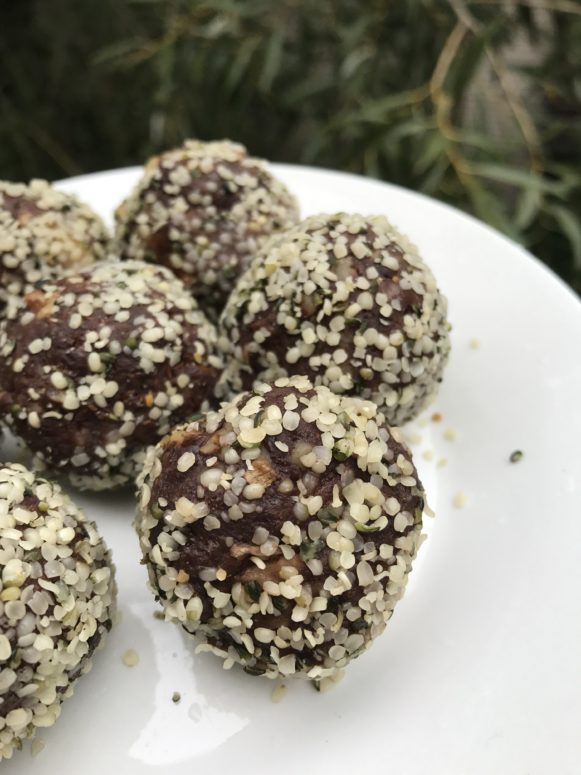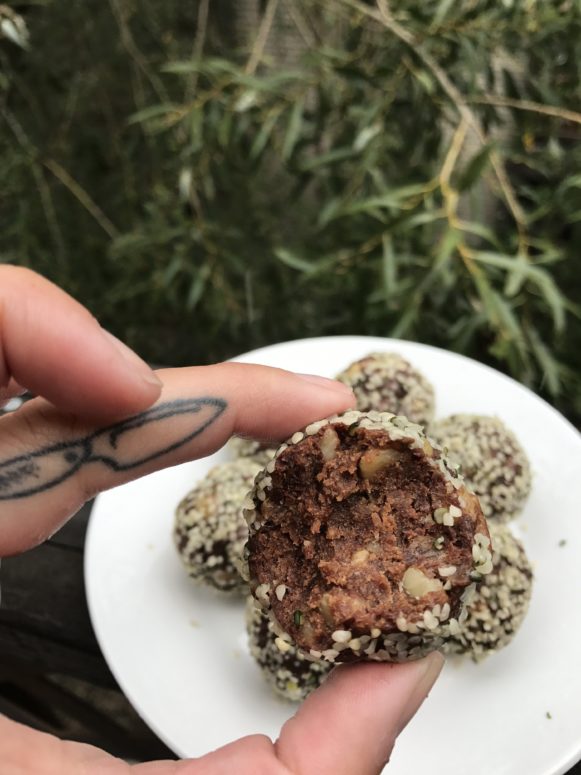 Related posts: