While I'm trying really hard to cook at home as much as possible now and force all the vegan food upon Steve (we're currently doing a plant-based taco cleanse-more on that later), I am still loving exploring new places to eat. Though I've exhausted many of the few vegan spots in Boulder, now that I have my car, I've started expanding my horizons and finding some really amazing hidden gems in the most unassuming of mountain towns. And found some new faves in Boulder and Denver, while I've been at it.
Rather than constantly doing restaurant reviews or spotlights, I'm thinking I may do a weekly "What I Ate" post. So it might be new spots I've tried around town, or on a new adventure or what I'm currently loving whipping up at home.
For now, I'm recapping the best places I've ate the past two weeks here in Boulder and the surrounding towns. And wait, it's only been two weeks? It feels like I've been gone forever! I am absolutely loving it here and all the places I'm discovering  🙂
Prior to my plan to feed Steve nothing but vegan tacos for a week, I was DYING to try the newly opened McDevitt Taco Supply. They've always been my favorite taco and food truck in Boulder and I was stoked to see they opened an actual front just a few days before I moved here. They've got a killer happy hour-$2 tacos and $4 margaritas-with a vegan kale and veggie black bean taco and a really awesome sweet potato version as well. I'll be coming here on the regular, even after my taco cleanse. Because really….I can never have enough tacos.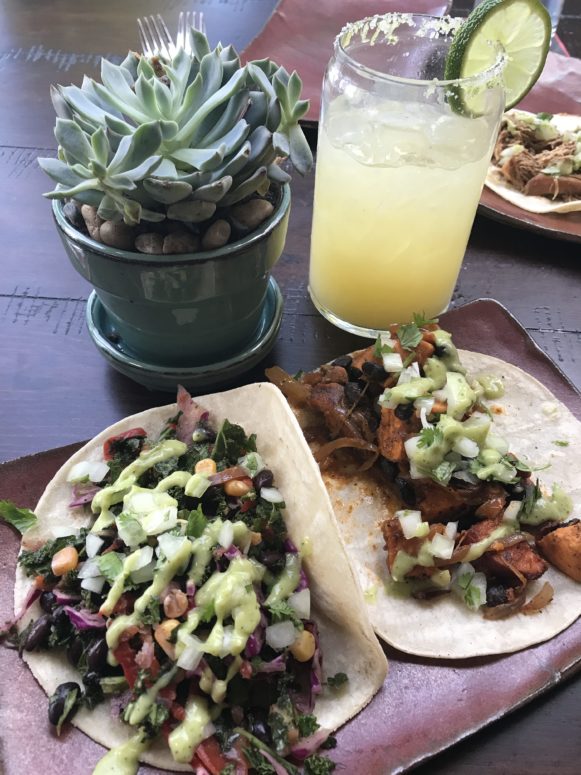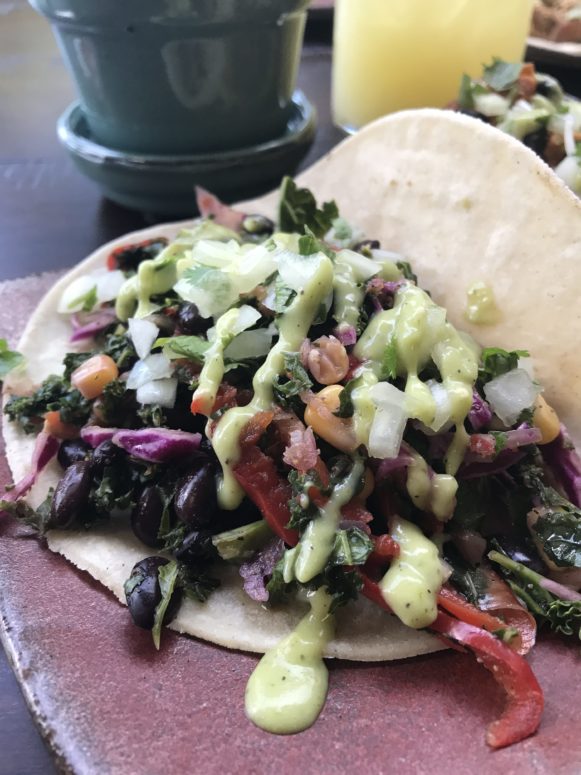 I stopped here with a couple of friends after watching elk bugling in Estes Park. AKA a normal Saturday morning in the Rockies. Everywhere in Estes was PACKED, so we stopped in Lyons, which is a cute, little mountain town outside of Boulder. Vegan options were slim, but we did stumble upon Farmer Girl, which obviously, sounded right up my alley. They had some really satisfying chickpea fries with beet ketchup for an appetizer and a perfectly cooked shredded veggie burger. My friends were asking what made veggie burgers really great or really sad, and I told them that, more often than not, most homemade veg burgers are mushy and messy and basically just turn into a blob on a bun. But Farmer Girl actually had a really crispy and crunchy exterior on the burger, and everything stayed in place. It was also super cute and cozy, with adorable decor and made the perfect atmosphere for a sleepy, rainy brunch day. A+!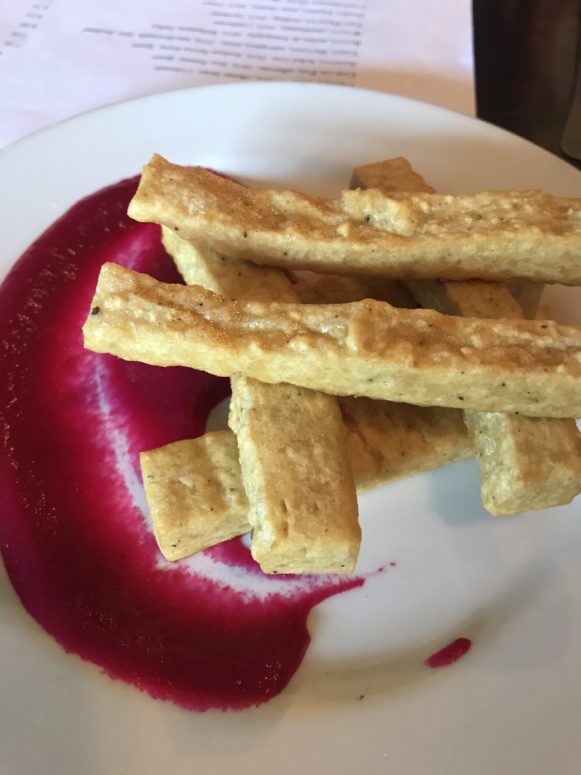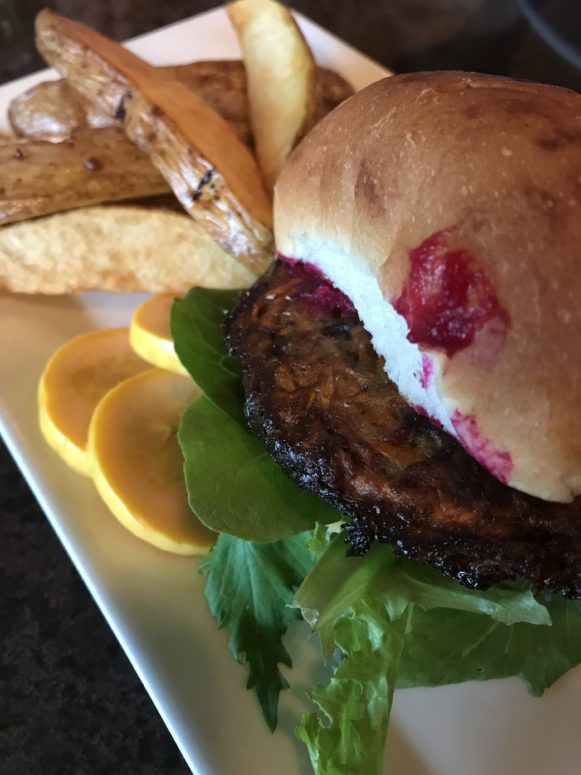 I've been fantasizing over the donuts at Beetbox via Instagram for a LONG time now. I had a meeting in Denver the other day and finally had excuse to make a pit stop for donuts. I was surprised to see they also have tons of really great vegan sandwich options, too, which I'll be back for again soon. I had tunnel vision for the donuts though, which Steve ended up eating in the middle of the night and I ate for lunch two days in a row. I had an apple cinnamon walnut, a blackberry raspberry one and a spiced frosted applesauce. It was the end of the day, so there were slim pickings, but all of them were SO good, especially the blackberry!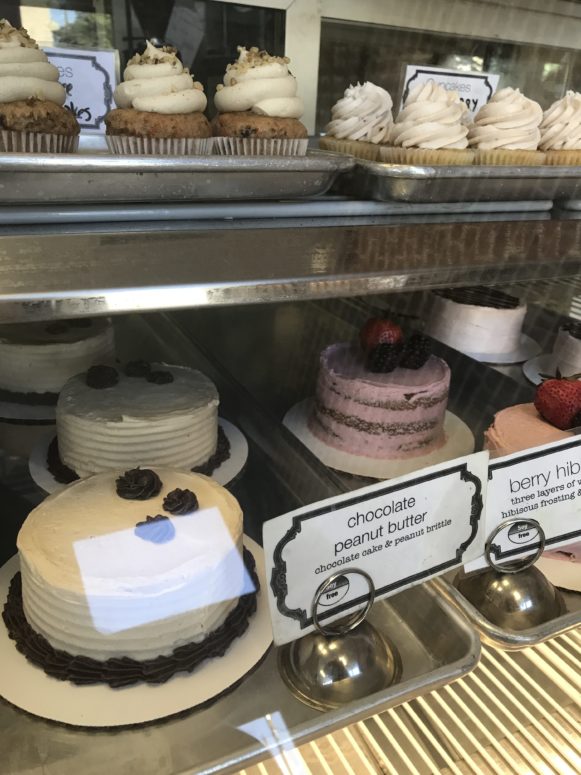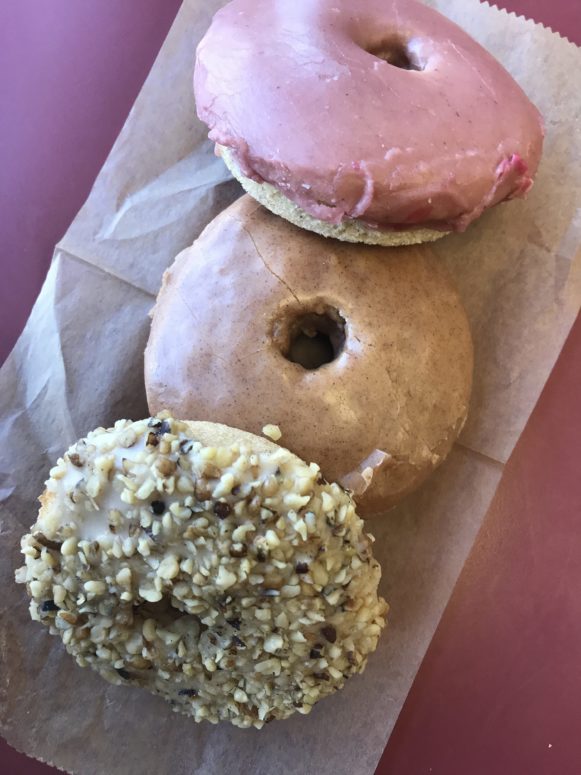 Disclaimer: I almost NEVER drank tequila or margaritas before coming to Boulder. But places here don't add all the syrups and mixes and gross, artificial additives to their cocktails. And most places almost always have a happy hour, which makes these delicious cocktails even more enticing. ESPECIALLY at Tahona because they have happy hour ALL DAY ON MONDAY. Yes, you read that right! I met some friends here the other night, and their veggie tacos were huge, filling and super yummy. And $3! The other girls got some of their vegetarian options, and I have to say, their stuffed chile relleno looked absolutely unreal. Great spot for options for everyone 🙂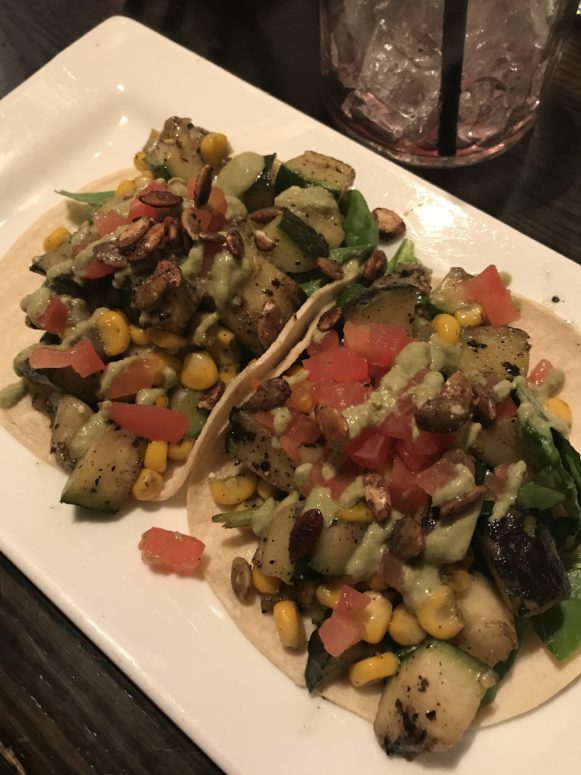 I am no stranger to Native Foods. And I've blogged about them often. I just couldn't resist adding them to this post because they continuously provide me with some of the best vegan meals in Boulder. And this is the first time I've tried their seitan chicken, tofu bacon, avocado and chipotle club sandwich and it is SOOO freaking good. They've also got a solid beer selection and low prices compared to everywhere else around here, which is just another reason to adore them.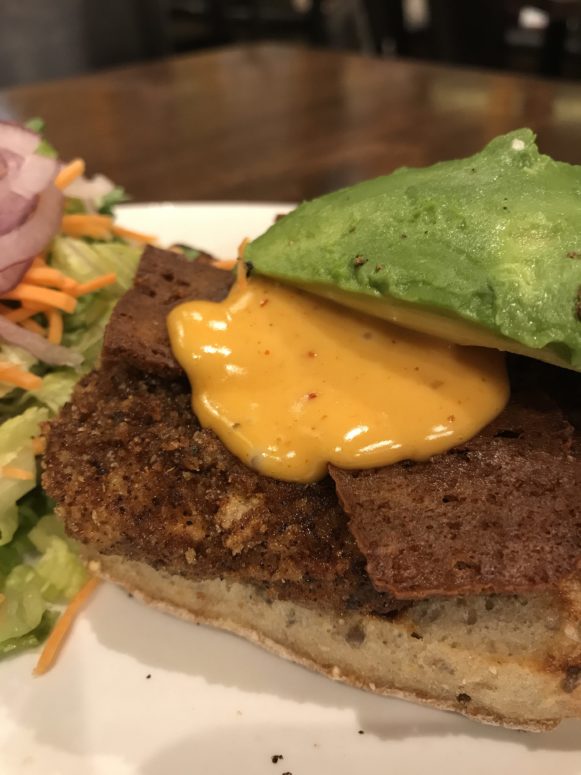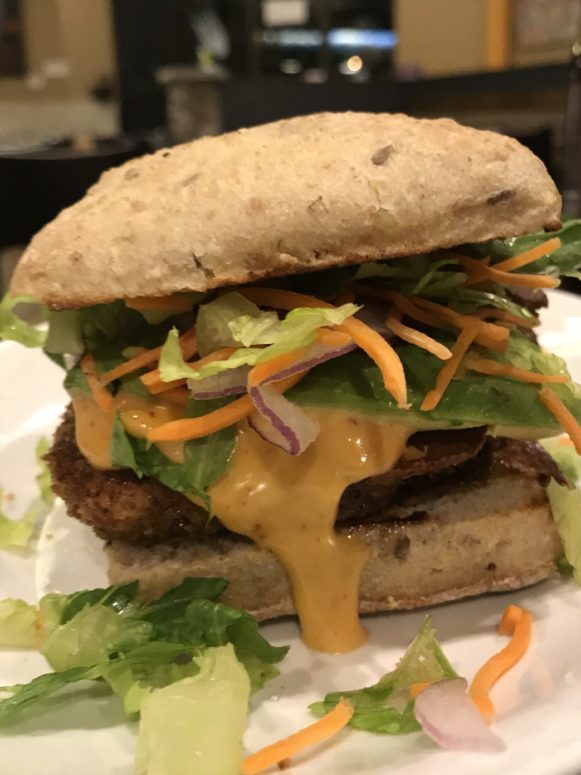 Related posts: