I've complained FOR-EVER about how much I've missed blogging and creating new recipes and enjoying myself in the kitchen.
And finally, FINALLY…I'm back to where I want to be!
I haven't been cooking a ton yet, and I've yet to still do a real, full grocery shopping trip on my own, but I have been cooking one, if not two meals for myself every single day thus far. And it feels awesome. Sure, maybe not as glamorous and exciting as checking out a new local vegan spot, but still-super satisfying.
Not focusing on other people's menus or investing all my time in food shopping for others has released a lot of cooking creativity so far. I've come up with a few, new, simple energy bites/balls recipes for hiking, since buying really great ones from Whole Foods is already costing me a small fortune. I've done different sandwich and quesadilla the past week, too. But none has been quite as epic as these seitan steak tips. SO good in fact, they might be one of the best recipes I've ever come up with.
Backstory on these: Steve and his friends have what they call "steak Monday".  And evidence of this meal was actually the first thing Steve Snapchatted me after we first met. They used to have somewhat of a steak cook-off every Monday via Snap, to see who could make the best meal. Eventually, it got too pricey (and luckily for me), steak Monday isn't really a thing anymore.
HOWEVER, this past Monday I decided to create the greatest (vegan) steak Monday ever and cook him an elaborate meal. I couldn't figure out how to actually make a full-on steak with seitan, so settled for these delicious steak tips instead.
And OH MY GAWD, did I outdo myself here.
I marinated them in a homemade steak sauce I made up, and paired them with roasted broccoli and cheesy mashed potatoes. I was so impressed with myself, and was super happy for Steve to have plant-based steak Monday 😉
2 8 oz packages Upton's Naturals original seitan, broken in to smaller pieces
MARINADE
1/2 cup olive oil
1/2 cup Worcestershire sauce
1/3 cup tamari
1/3 cup BBQ sauce
2 tbsp dried basil
2 tbsp dried parsley
2 tbsp garlic powder
2 tsp black pepper
Whisk all marinade ingredients together
Set the seitan either in a ziploc bag or shallow dish and cover with marinade
Let marinate in the fridge for at least two hours (the longer the better, though!)
When you're ready to cook, pour marinade and seitan into a large frying pan or skillet
Bring to a boil, then simmer, covered, for 15-20 minutes, or until most of the liquid has been absorbed (stir every couple of minutes so they char a little on each side though)
Serve with desired sides 🙂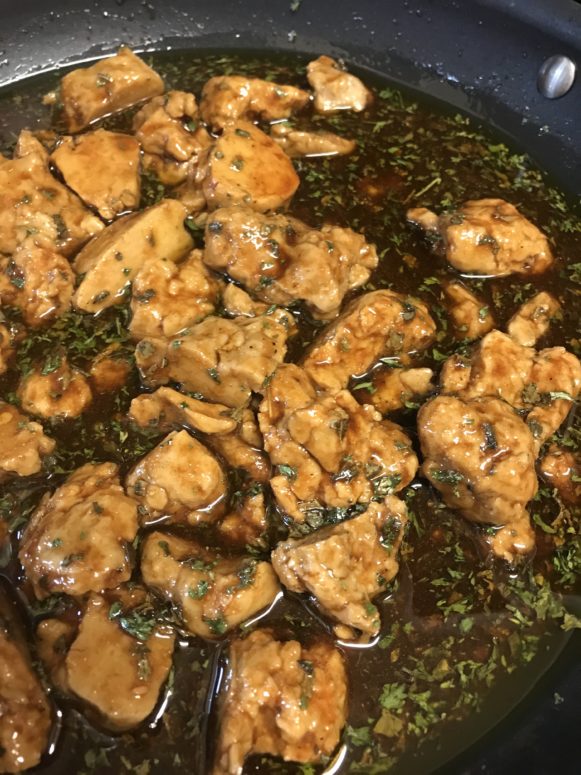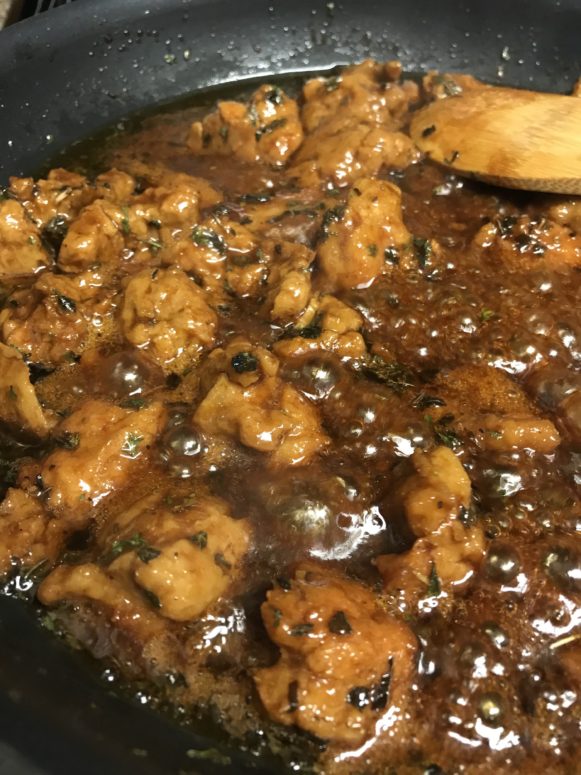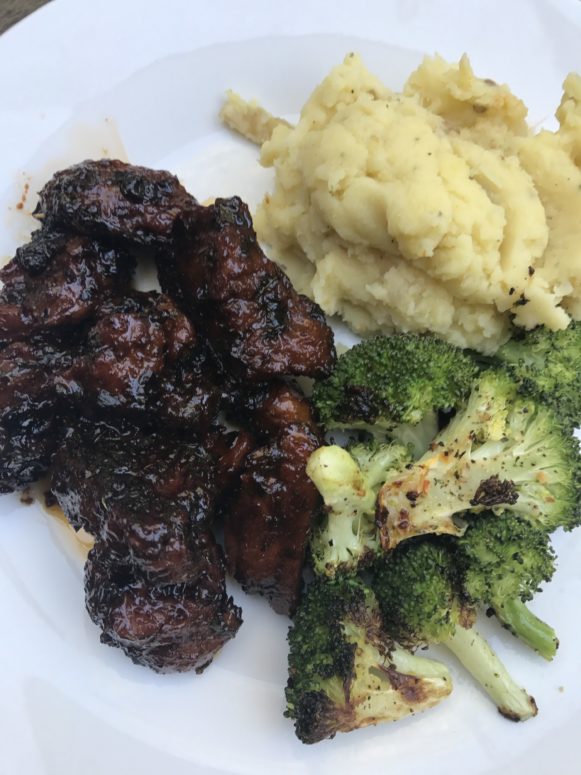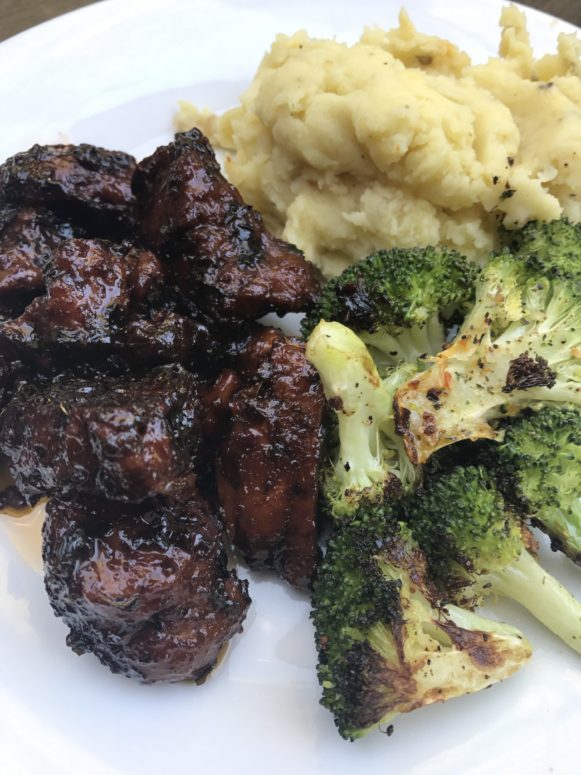 Related posts: